Rebroadcast: IF 150: "Let's Talk Stigma" w/Andrea Paquette
Wednesday, April 13, 2022
Back
STREAM PODCAST LIVE
All our episodes are available on the following popular audio and video destinations:
Podcast: iTunes / Spotify / Stitcher / Soundcloud  / IHeartRadio
Rebroadcast: Episode 150: "Let's Talk Stigma" w/Andrea Paquette


In this week's episode, we are rebroadcasting episode 150 "Let's Talk Stigma" with Andrea Paquette.  
The Stigma-Free Society is a registered Canadian Charity since 2010 and has designed programs providing education about stigmas with an emphasis on mental health and peer support for those facing mental health challenges with a special focus on youth.  Join Tracy this week as she chats with Andrea Paquette in this interview titled "Let's Talk Stigma."
Andrea is the President & Co-Founder of The Stigma-Free Society, and she joins Tracy in this episode about all things mental health and stigma.
In this episode, they chat about:
The origin of The Stigma-Free Society. Did you know that this charity has a true grassroots history? The project was first ignited by Andrea, who created a Bipolar Babe t-shirt and website to share her personal experience with bipolar disorder, so others did not have to suffer in silence like she once did. Listen in as Andrea shares this neat origin story.
Andrea shares her mental health story and chats about being judged and ridiculed, which keeps so many suffering in silence.
She shares more about the Stigma-Free Society and their programs, services, tools that they provide. She shares a great resource geared towards the rural audience. Don't miss out on this.
Andrea ends the episode by sharing some words of wisdom for anyone that is suffering from mental health concerns.
If you or someone you love is suffering, please tune into this episode.
Most importantly
, please don't suffer in silence. Let's end the stigma around mental health.



...............................
* Disclaimer - As always, this information is not intended to provide business or medical advice. To ensure that your own circumstances have been properly considered and that action is taken based on the latest information available, you should obtain professional advice from qualified business or medical professionals before acting on any of the information in this post.
 ...............................
SHOW RESOURCES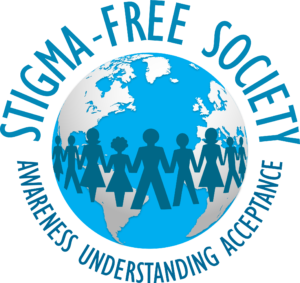 Learn more about the Stigma-Free Society here.
 ...............................
Thank You To Our Show Sponsor
Here at The Impact Farming Show, our goal is to bring our audience the people and ideas that will IMPACT their farming operation. We couldn't do it without the continued support of our sponsors that are committed to supporting our show and our shared vision of helping farmers succeed.

Please take a moment to check out this week's show sponsor: The Pioneer® Made To Grow™ Podcast
The newest podcast for Canadian farmers


Get leading agronomic tips and advice to help overcome today's toughest farming challenges. Hear from trusted industry voices with unique perspectives on the hottest topics in Canadian agriculture.

Each episode, host Andrew Campbell chats with leading experts about the latest Ag innovations, industry news, best practices, tips, tricks and more.

Learn more HERE.

...............................
 Show Guest
Andrea Paquette
President and Co-founder of The Stigma-Free Society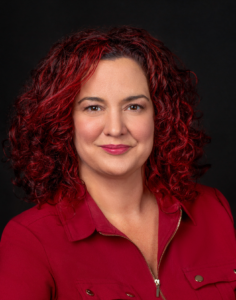 Andrea is the President and Co-Founder of the Stigma-Free Society. Andrea offers a hybrid role for the Society and she is passionate about being on the front lines for program delivery as she acts as a classroom and community presenter for mental health and provides leadership in the operations of the Society. Andrea holds extensive experience in the provincial government in policy, communications, and research in the areas of education, mental health, and social development.

Andrea received the 2019 Psychiatric Association of Canada President's Commendation, 2018 Nominee for the Women Influencer Awards from the Women's Collaborative Hub and 2017 nominee for the YWCA Women of Distinction Community Champion Award. Andrea has also been chosen as a 2016 national spokesperson for the Canadian Alliance for Mental Illness and Mental Health (CAMIMH) sponsored by Bell Let's Talk. She is named the Provincial 2015 Courage To Come Back award winner given by Coast Mental Health, received the 2015 Top 20 Under 40 Award from Vancouver Island's Business and Community Awards, 2013 Mel Cooper Citizen of the Year Award in Victoria, British Columbia, and the 2013 Award for Mentorship from the National Council for Behavioral Health, Washington, D.C.
Connect with Andrea Paquette - LinkedIn / Instagram / Twitter / Website /

Stigma-Free Society - Facebook / Twitter / Instagram / LinkedIn / Website / Email 

............................... 
The Impact Farming Show
Welcome to Impact Farming, Farm Marketer's video and audio show dedicated to helping Canadian farmers excel in the business of farming. Our goal with this show is to introduce our audience to the people and ideas that are going to make an IMPACT on their farming operation. 
Show Host - Tracy Brunet
CEO of Farm Marketer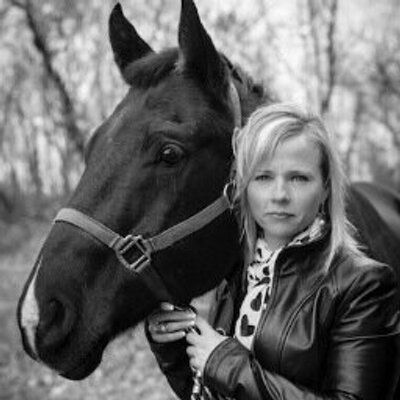 Tracy and her husband are cattle ranchers in South East, Manitoba. As host of the show, primary producer and agvocate, Tracy is passionate about helping farmers succeed in the business of farming. 
In each episode, Tracy chats with today's most successful farm advisors and industry leaders to bring our audience the best and most important ideas. 
Connect with Tracy Brunet - Twitter / Facebook / Instagram / Linked in
.....................