(Show Trailer) IF 144: "Staying Up in an Upside-down World" w/Darren Lang
Tuesday, September 28, 2021
Back
Video: YouTube

Episode 144: "Staying Up in an Upside-down World" w/Darren Lang

In this week's episode, Tracy speaks with Darren Lang about "Staying Up in an Upside-down World."

Are you looking for tools to beat stress and feel your best? If so, this episode covers all of that and much more.

Darren has inspired thousands to take control of their stress and spend more time…Staying Up in an Upside-down World.
Don't miss this episode!

Watch/Listen to the show... Wednesday September 29th, 2021 right here! https://www.farmmarketer.com/impact_farming_show/season-one-episodes






………………………….
* Disclaimer - As always, this information is not intended to provide business or medical advice. To ensure that your own circumstances have been properly considered and that action is taken based on the latest information available, you should obtain professional advice from qualified business or medical professionals before acting on any of the information in this post.
………………………….

Thank You To Our Show Sponsor
Here at The Impact Farming Show, our goal is to bring our audience the people and ideas that will IMPACT their farming operation. We couldn't do it without the continued support of our sponsors that are committed to supporting our show and our shared vision of helping farmers succeed.

Please take a moment to check out this week's show sponsor: Proven SEED
Proven innovation. Proven performance.


You want bigger, higher-quality yields plus profit. And Proven Seed delivers. With leading edge technology and the widest selection of advanced seeds available, we perform to the highest standards - yours.

Proven Seed is backed by the largest retail-managed field trial program in Western Canada- the Proven Performance Trials. Our experts work with hundreds of growers to combine scientific and in-the-field expertise. The results? Our seed delivers performance where it counts.

Learn more HERE.

………………………….
The Impact Farming Show
Welcome to Impact Farming, Farm Marketer's video and audio show dedicated to helping Canadian farmers excel in the business of farming. Our goal with this show is to introduce our audience to the people and ideas that are going to make an IMPACT on their farming operation. 
Show Host - Tracy Brunet
CEO of Farm Marketer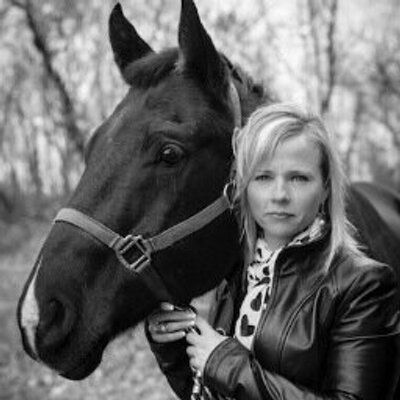 Tracy and her husband are cattle ranchers in South East, Manitoba. As host of the show, primary producer and agvocate, Tracy is passionate about helping farmers succeed in the business of farming. 
In each episode, Tracy chats with today's most successful farm advisors and industry leaders to bring our audience the best and most important ideas. 
Connect with Tracy Brunet - Twitter / Facebook / Instagram / Linked in
.....................