IF 141: "Announcing AgTalk" w/Adelle Stewart
Wednesday, September 8, 2021
Back
STREAM PODCAST LIVE
All our episodes are available on the following popular audio and video destinations:
Podcast: iTunes / Spotify / Stitcher / Soundcloud  / IHeartRadio
Episode 141: "Announcing AgTalk" w/Adelle Stewart
In this week's episode, Tracy speaks with Adelle Stewart from Do More Ag about mental health and some of the new and exciting initiatives they have recently launched.
With drought, grasshopper infestations, flooding, and ongoing pandemic uncertainty, there has never been a better time to focus and support the farming community's mental health.
In this episode, Tracy and Adelle chat about:
AgCulture, A Mental Health in Agriculture Literacy Program.
Announcing AgTalk: Do More Ag is working to raise funds to bring a free, 24/7, fully integrated, bilingual, support and crisis care line for Canadian Farmers. Adelle shares more about the line, it's goals, and the fundraising initiative they launched to raise funds to bring this help-line into fruition.
Adelle shares more about The Maple ReLeaf campaign that is underway till the middle of October, 2021. Interested in donating? Adelle shares information on how you can get involved.
Adelle wraps the interview up by sharing some critical mental health tips for our audience.
As we know, agriculture producers experience higher rates of mental illness than almost any other industry. If you are involved in the agriculture industry, please don't miss this episode to learn more about the exciting work that Do More Ag is doing to help support mental health in agriculture.
...............................
***
Don't forget to sign up as an Impact Farming Insider so that you are first to know about all-new episodes, fantastic contests, and new promotions
https://www.farmmarketer.com/impact_farming_show/sign-up

...............................
* Disclaimer - As always, this information is not intended to provide business or medical advice. To ensure that your own circumstances have been properly considered and that action is taken based on the latest information available, you should obtain professional advice from qualified business or medical professionals before acting on any of the information in this post.
...............................

SHOW RESOURCES

To learn more about the resources and inactive discussed in this episode:

Do More Ag - https://www.domore.ag

AgCulture - https://www.domore.ag/blog/2021/8/23/agculture-a-mental-health-in-agriculture-literacy-program

Ag Talk - https://www.domore.ag/blog/2021/8/4/welcome-to-agtalk

TO DONATE TO AG TALK - https://www.domore.ag/blog/2021/8/4/welcome-to-agtalk
 ...............................
Thank You To Our Show Sponsor
Here at The Impact Farming Show, our goal is to bring our audience the people and ideas that will IMPACT their farming operation. We couldn't do it without the continued support of our sponsors that are committed to supporting our show and our shared vision of helping farmers succeed.

Please take a moment to check out this week's show sponsor: Proven SEED
Proven innovation. Proven performance.


You want bigger, higher-quality yields plus profit. And Proven Seed delivers. With leading edge technology and the widest selection of advanced seeds available, we perform to the highest standards - yours.

Proven Seed is backed by the largest retail-managed field trial program in Western Canada- the Proven Performance Trials. Our experts work with hundreds of growers to combine scientific and in-the-field expertise. The results? Our seed delivers performance where it counts.

Learn more HERE.

...............................
 Show Guest
Adelle Stewart
Executive Director | Do More Ag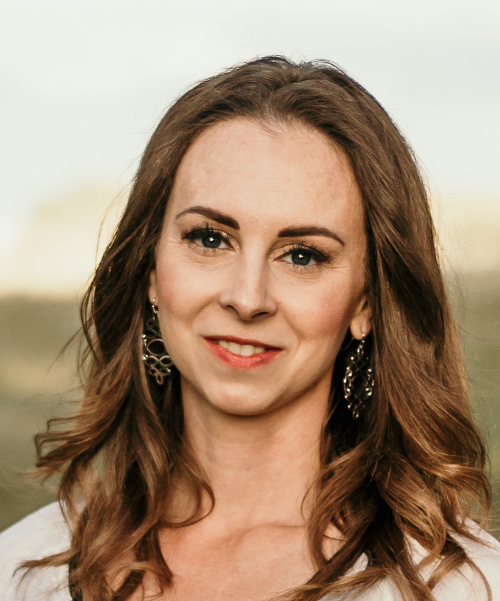 I was born and raised in Saskatchewan, and I live on a small ranch outside of Saskatoon. I lived in the city as a child but grew up helping at seeding and harvest on grandma and grandpa's farm, and as the years went on my entire family migrated to rural living and added raising cattle, horses and the like.

I have spent over 20 years in the health wellness sector, with experience in short and long term disability, bodily injury, insurance, finance, and mental health. The biggest thing I have learned over all these years in this industry is that all of the preceding list, always affects an individuals mental health to some degree. For the past four years my career has been focused on mental health in the workplace and our communities.

Connect with Adelle Stewart - Twitter / Facebook / Instagram / Website / LinkedIn
............................... 
The Impact Farming Show
Welcome to Impact Farming, Farm Marketer's video and audio show dedicated to helping Canadian farmers excel in the business of farming. Our goal with this show is to introduce our audience to the people and ideas that are going to make an IMPACT on their farming operation. 
Show Host - Tracy Brunet
CEO of Farm Marketer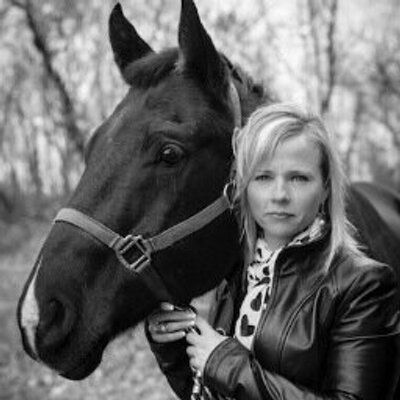 Tracy and her husband are cattle ranchers in South East, Manitoba. As host of the show, primary producer and agvocate, Tracy is passionate about helping farmers succeed in the business of farming. 
In each episode, Tracy chats with today's most successful farm advisors and industry leaders to bring our audience the best and most important ideas. 
Connect with Tracy Brunet - Twitter / Facebook / Instagram / Linked in
.....................