IF 105: "Every Family's Business" w/Tom Deans
Wednesday, October 7, 2020
Back
STREAM PODCAST LIVE
All our episodes are available on the following popular audio and video destinations:
Podcast: iTunes / Spotify / Stitcher / Soundcloud  / IHeartRadio
Episode 105: Every Family's Business w/Tom Deans
In this week's episode, we speak to Tom Deans about his book, "Every Family's Business."
Every Family's Business challenges the idea that successful family businesses must keep family issues and business issues separate. Tom believes this separation is impossible and that most family businesses are set up from the beginning to fail because they attempt it. Tom offers a compelling argument for why families should be clear about when they will sell the business and to whom. Families that are upfront and realistic about their goals for transitioning ownership of the company can avoid family conflict.
In this episode, Tracy and Tom chat about:
Tom shares his personal and professional experience in the family business arena and why he is so passionate about the subject. His family has an incredible story of how three generations have founded, operated, and sold their private and publicly traded companies for a combined value exceeding $100 million.
We chat about how business owners and farmers look at their family farm incorrectly. We tend to look at it as our legacy or "our baby" when it should be viewed as a vehicle to create and transfer wealth to the next generation.
We chat about how mindlessly passing the farm down from generation to generation plays into the shirt sleeves to shirt sleeves phenomena. Multi-generation farms generate a lot of pride and place a lot of pressure on farm children. Often farm children are pressured into staying on the farm when they would rather be doing anything else.
Love the farm and want to stay? Tom has a unique standpoint on transferring the farm to the next generation and how it should be done.
Tune in to find out more.
……………….
* Disclaimer - As always, this information is not intended to provide business or medical advice. To ensure that your own circumstances have been properly considered and that action is taken based on the latest information available, you should obtain professional advice from qualified business or medical professionals before acting on any of the information in this post.
...............................

SHOW RESOURCES

Is farm transition on the horizon for your farm? If so, this book is a must read.
All around, Tom's book, and it's sequel "Willing Wisdom" give farm families a new way of thinking about transitioning the farm or the farm's wealth. He provides a framework of questions to answer to get the conversation started.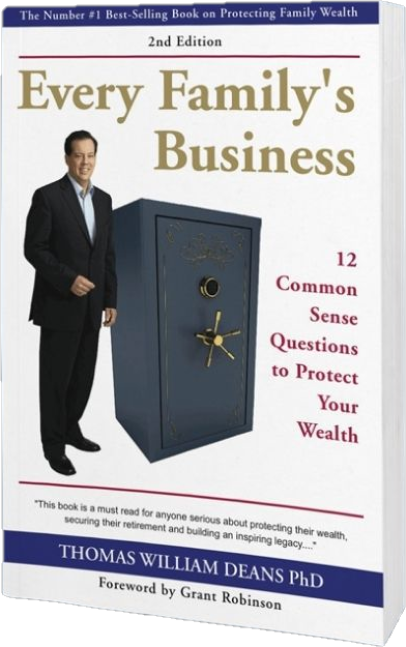 Tom has designed the 12 Common Sense Questions offered in Every Family's Business to start a conversation among family members with the view of protecting wealth and relationships.
Make sure to get your copy of Tom's book 
HERE
Help Your Clients Protect Their Wealth - 
Hire Tom to Speak to Your Family Business Clients
Having successfully run his father's business and helped sell it at the peak of its market value before the market crash in early 2007, Tom has emerged as a leading global expert on family business dynamics.
As the most in-demand family business speaker in North America, Tom is constantly meeting business owners and families who lament not hearing his message years earlier.
Tom is an experienced award winning speaker. Book him for your next boardroom seminar or conference... click 
HERE
 ...............................
 Show Guest
Tom Deans PhD
Intergenerational Wealth Transfer Expert, Award Winning Author, Award Winning Speaker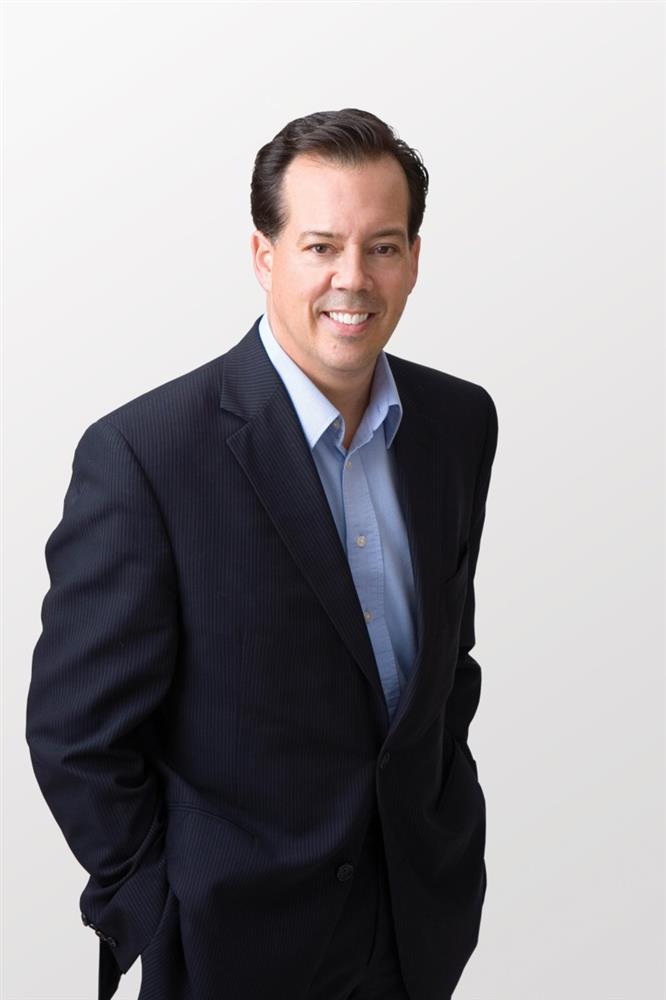 Tom Deans Understands Family Business Relationships
Tom knows from experience that the smoothest road to family wealth wisdom is through honest conversation.
Tom knows about family business relationships: he was president of his family-owned multi-national corporation for almost a decade. Three generations of Tom's family have successfully sold their businesses for a combined value exceeding $100 million.
They attribute their success to the 12 Common Sense Questions Tom offers in his book, Every Family's Business. These questions help families stay focused on building wealth, protecting it and keeping family relationships intact.
Sold in 14 countries, Every Family's Business is the best-selling family business book of all time and has changed the lives of thousands of business owners and their families.
Connect with Tom Deans - Twitter / LinkedIn / Website
............................... 
The Impact Farming Show
Welcome to Impact Farming, Farm Marketer's video and audio show dedicated to helping Canadian farmers excel in the business of farming. Our goal with this show is to introduce our audience to the people and ideas that are going to make an IMPACT on their farming operation. 
Show Host - Tracy Brunet
CEO of Farm Marketer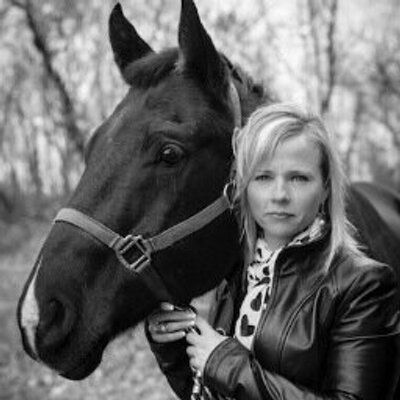 Tracy and her husband are cattle ranchers in South East, Manitoba. As host of the show, primary producer and agvocate, Tracy is passionate about helping farmers succeed in the business of farming. 
In each episode, Tracy chats with today's most successful farm advisors and industry leaders to bring our audience the best and most important ideas. 
Connect with Tracy Brunet - Twitter / Facebook / Instagram / Linked in
.....................
SIGN UP to become an Impact Farming Insider. Why? First off, you will be the first to receive notifications about new episodes. Secondly, our Insiders are automatically entered to win all contests and giveaways. For the fall books series we are really stepping it up and we will be giving away copies of books from every author that we interview.

ENTER HERE TO WIN A COPY https://www.farmmarketer.com/impact_farming_show/sign-up 

OR 

FILL OUT THE FORM BELOW