IF 103: "Focus on the 90%." w/Darci Lang
Wednesday, September 23, 2020
Back
STREAM PODCAST LIVE
All our episodes are available on the following popular audio and video destinations:
Podcast: iTunes / Spotify / Stitcher / Soundcloud  / IHeartRadio
Episode 103: "Focus on the 90%." w/Darci Lang
In this week's episode, we speak to Darci Lang about her book, "Focus on the 90%."
Darci Lang is an inspirational speaker, an award-winning entrepreneur, Canadian Association of Professional Speakers Hall of Fame recipient, a best-selling author, a wife, and a mom, and author of several books.
At a time when it's so easy to focus on all the negative happening in the World, we are thrilled to have Darci joining us to speak about her book and the tools that she offers her audience through her body of work.
In this episode, Tracy and Darci chat about:
Her background and why she wrote her book "Focus on the 90%," and its sequel.
She tells us about the book and how "Focus on the 90%" is a message about how our daily choices and perspectives can change our circumstances by focusing on the good in our lives.
She walks us through the three areas in life and how we can apply the 90% rule. She shares real-life examples of how you can use this life-changing philosophy in your life.
We chat about how two people can be in near-identical situations; however, both have a different outlook and attitude on their life's situation. Darci and Tracy delve into why that is.
Darci shares her favorite lessons and implementation ideas from the book and how they have impacted her life.
Designed as "one simple tool to change the way you view your life," Focus on the 90% is a message about how our daily choices and perspectives can change our circumstances by focusing on the good in our lives.
In the words of one reader…
"Great book, more people should read it.It helps you think about what is really important in your life and what you need to disregard."
……………….
* Disclaimer - As always, this information is not intended to provide business or medical advice. To ensure that your own circumstances have been properly considered and that action is taken based on the latest information available, you should obtain professional advice from qualified business or medical professionals before acting on any of the information in this post.
...............................

SHOW RESOURCES

Darci's inspiring book will challenge you to ask yourself what you are focusing on when it comes to the most important areas of your life. And, it will help you to shift your focus if you feel there are places where you need to make that change. It all starts with Focusing on the 90%. The choice is yours.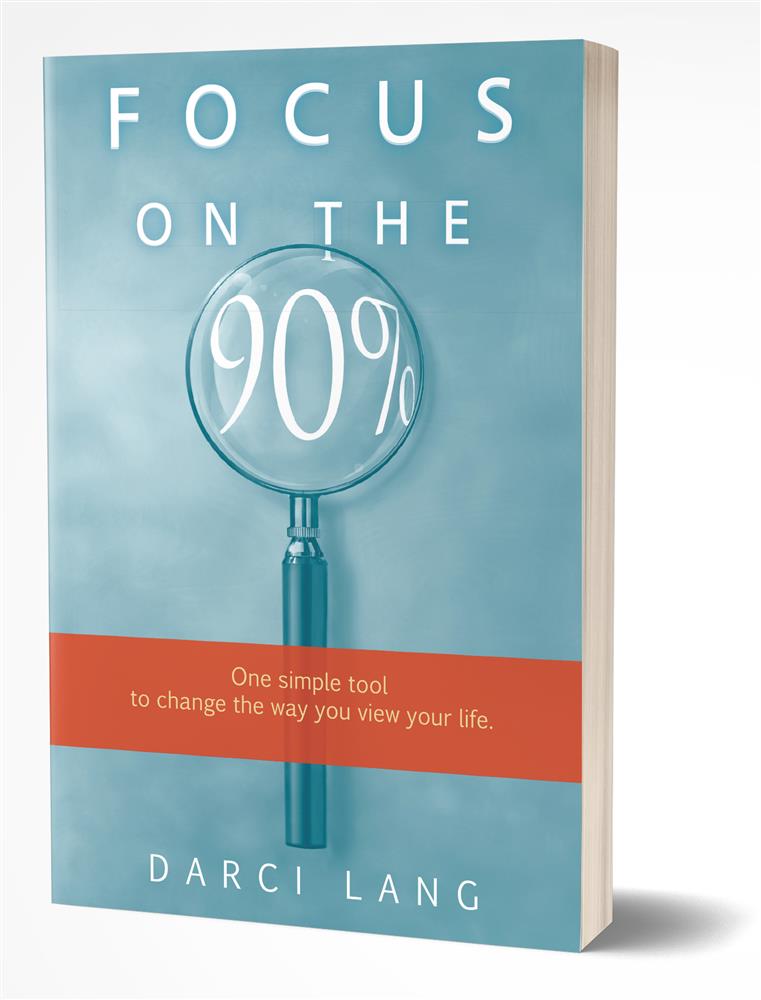 Are you looking to live your best life?  If so, you can purchase a copy of Darci's book 
HERE
We will also be giving out several sets of Darci's books, so
SIGN UP
 now to become an Impact Insider, and you will automatically be entered in show contests. 
Attend or Host an Event - Get out your personal development toolbox because this simple tool will change the way you view your life!
Darci suggests that with her tool, we can learn to discover 90% of what is good:
in our jobs
with our coworkers
with our clients
at home
But it doesn't stop there! Darci gives real life practical answers and engages the audience by asking them to think about their own real-life situations building into leadership, customer service, and overall life-satisfaction. 
FEEL HAPPIER, MORE MOTIVATED AND PRODUCTIVE!
Click
HERE
for more information.
 ...............................
 Show Guest
Darci Lang
Award-Winning Entrepreneur, Professional Speaker, Best-Selling Author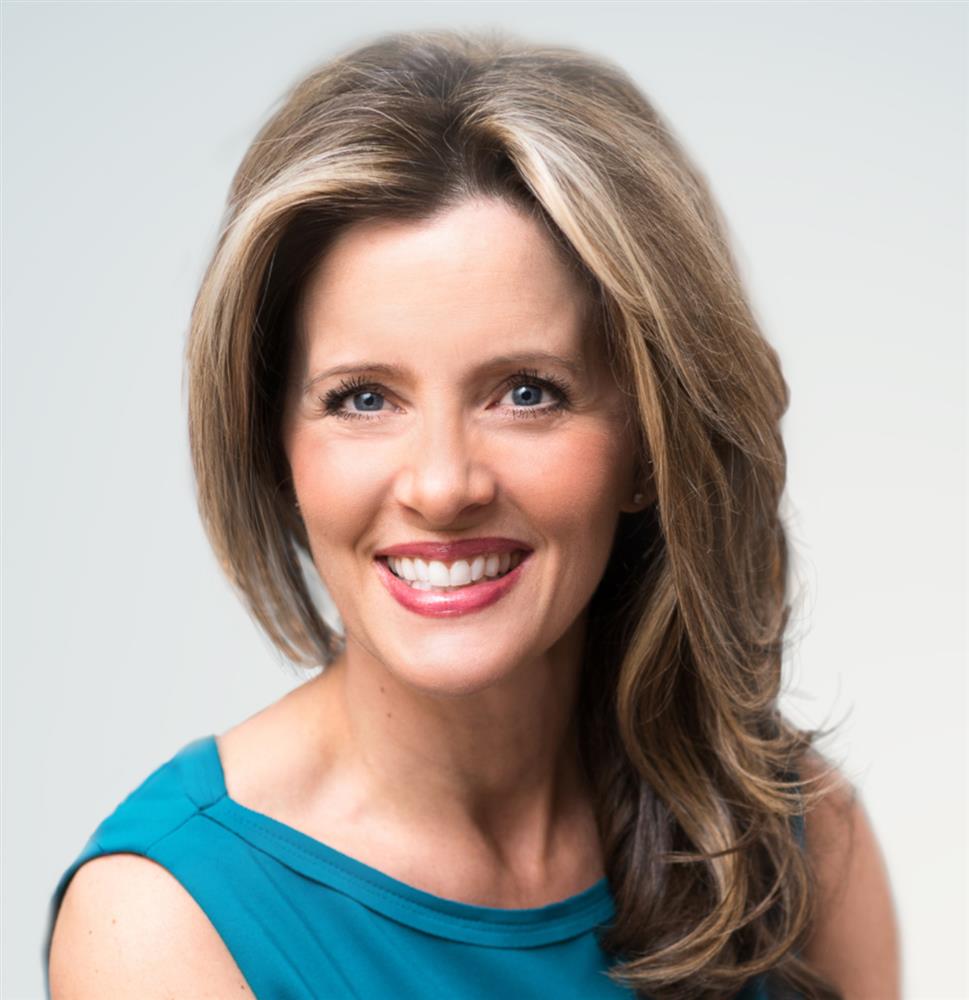 If anyone understands that life is what you make it, it's Darci. She quite literally went out and built the life she wanted. She has worked for great leaders and not so great leaders, built three award-winning businesses and let them go when the time was right. All she has accomplished has been done on her own terms and by Focusing on the 90% - on the positive in her world.
Darci Lang is an engaging, entertaining, and powerful speaker whose message about 'Focusing on the 90%' is clear, insightful and most of all, important.
Connect with Darci Lang
 -
Website / LinkedIn / Facebook / Instagram

............................... 
The Impact Farming Show
Welcome to Impact Farming, Farm Marketer's video and audio show dedicated to helping Canadian farmers excel in the business of farming. Our goal with this show is to introduce our audience to the people and ideas that are going to make an IMPACT on their farming operation. 
Show Host - Tracy Brunet
CEO of Farm Marketer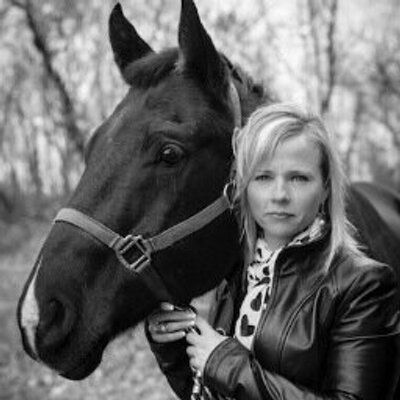 Tracy and her husband are cattle ranchers in South East, Manitoba. As host of the show, primary producer and agvocate, Tracy is passionate about helping farmers succeed in the business of farming. 
In each episode, Tracy chats with today's most successful farm advisors and industry leaders to bring our audience the best and most important ideas. 
Connect with Tracy Brunet - Twitter / Facebook / Instagram / Linked in
.....................