Back to News
IF 146: "Ag State of mind Podcast" w/Jason Medows
Friday, October 8, 2021
Reference: Impact Farming
STREAM PODCAST LIVE
All our episodes are available on the following popular audio and video destinations:
Podcast: iTunes / Spotify / Stitcher / Soundcloud  / IHeartRadio
Episode 146: "Ag State of mind Podcast" w/Jason Medows


In this week's episode, Tracy is joined by Jason Medows, the host of the "Ag State of mind Podcast."
Jason is the creator and host of the popular Ag State of Mind Podcast. In this episode, Tracy and Jason chat about:
Jason shares more about his podcast, who he interviews, and why he decided to launch this show.
Podcasting is always an exciting journey, and Jason shares more about some of his surprising and encouraging moments on his podcasting journey.
Does he have a favorite episode? Tune in to find out.
Tracy asks Jason… "In an ideal World, what would you like to see happen to better support mental health in agriculture and other challenging professions?"
To wrap the episode up, Tracy asks Jason some rapid-fire questions. Wondering what his favorite book is? The best advice he has ever received? Last but not least, Tracy asks Jason what wisdom he would leave with listeners if it were his last day on earth.
Jason is an amazing show host and a captivating show guest. Don't miss this episode. Tune in to hear Tracy and Jason chat all things podcasting, agriculture, and mental health.



...............................
* Disclaimer - As always, this information is not intended to provide business or medical advice. To ensure that your own circumstances have been properly considered and that action is taken based on the latest information available, you should obtain professional advice from qualified business or medical professionals before acting on any of the information in this post.
...............................

SHOW RESOURCES


Jason Medows - Ag State of Mind Podcast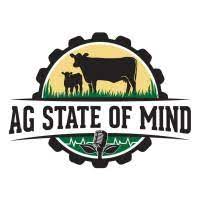 https://agstateofmind.com

Mentioned In This Episode:

Type It Out - Listen to the podcast here

David Coggins book - Get David's book here


 ...............................
Thank You To Our Show Sponsor
Here at The Impact Farming Show, our goal is to bring our audience the people and ideas that will IMPACT their farming operation. We couldn't do it without the continued support of our sponsors that are committed to supporting our show and our shared vision of helping farmers succeed.

Please take a moment to check out this week's show sponsor: John Deere


Harvesting Equipment ~75 YEARS of JOHN DEERE COMBINES~

John Deere combines have many things in common, but each combine was designed for specific needs. Do any of these apply to you? You're a fleet owner and want to reduce your fleet; your fields or harvest conditions require you to harvest high-moisture corn or tough-threshing small grains; you are running a fully optimized combine today and you need to get more done in a day; or you would also need to upgrade your header to get more capacity. Consider these factors and contact your dealer to determine the best option.

Learn more HERE.

...............................
 Show Guest
Jason Medows
Pharmacist | Cattle Rancher | Podcast/blog Host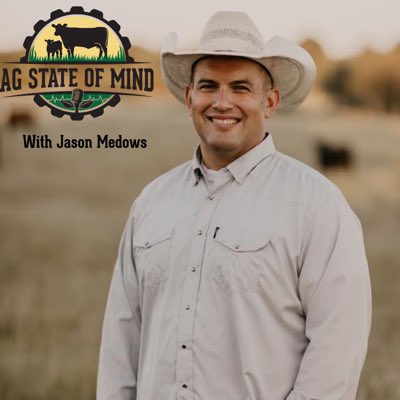 I'm a man who wears many hats. I work as a full-time pharmacist at a rural county hospital in addition to owning and managing a 140 head cow-calf operation outside of Cuba, MO. Wanting to combine these two worlds, I recently created the podcast/blog Ag State of Mind that discusses health and well being in the agriculture community. This is all secondary to my roles as a husband to my wife and father to my 4 growing boys.
Connect with Jason Medow - Twitter / Facebook / Instagram / LinkedIn / Website 


............................... 
The Impact Farming Show
Welcome to Impact Farming, Farm Marketer's video and audio show dedicated to helping Canadian farmers excel in the business of farming. Our goal with this show is to introduce our audience to the people and ideas that are going to make an IMPACT on their farming operation. 
Show Host - Tracy Brunet
CEO of Farm Marketer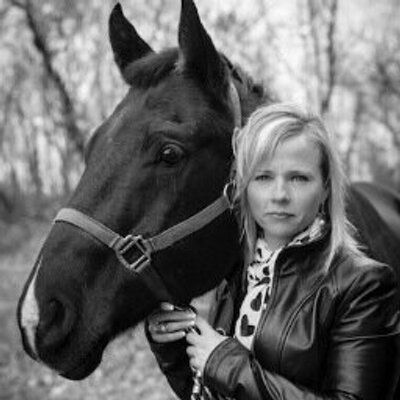 Tracy and her husband are cattle ranchers in South East, Manitoba. As host of the show, primary producer and agvocate, Tracy is passionate about helping farmers succeed in the business of farming. 
In each episode, Tracy chats with today's most successful farm advisors and industry leaders to bring our audience the best and most important ideas. 
Connect with Tracy Brunet - Twitter / Facebook / Instagram / Linked in
.....................