Episode 206: Cash Flow Concerns w/Art Lange
Wednesday, November 15, 2023
Back
STREAM PODCAST LIVE
All our episodes are available on the following popular audio and video destinations:
Podcast: iTunes / Spotify / Stitcher / Soundcloud  / IHeartRadio

Episode 206: Cash Flow Concerns w/Art Lange
In this week's episode, Tracy speaks with Art Lange about "Cash Flow Concerns."
As a business owner, cash flow planning is one of the most critical financial planning activities.
In this episode:
Art shares his thoughts on how 2024 cash flow planning might be extra challenging.
They chat about upcoming CEBA loan payments and what this means to farmers and their 2024 cash flow.
Art reviews the CEBA loan amounts, forgiveness portions, and when payments are due.
With loans due in January, farmers must come up with the money. He shares a few options for repaying these loans if the money is not in the bank.
Second, on Art's radar is the increased cost of borrowing. He speaks about interest rates and how this is impacting farmers.
We know interest rates make a huge difference. Art reviews an example of $1 million over 25 years at 4% or 7% and the difference in payments. The difference truly is staggering.
They dive deeper into the discussion on interest rates for farmers who are looking at new loans or who have renewals coming up. He speaks to high interest and cash flow concerns.
Art has a tool to help producers with financial planning. He shares the details.
If CEBA loans or interest rates are on your mind, you won't want to miss this episode.


...............................
* Disclaimer - As always, this information is not intended to provide business or medical advice. To ensure that your own circumstances have been properly considered and that action is taken based on the latest information available, you should obtain professional advice from qualified business or medical professionals before acting on any of the information in this post.
...............................
Show Resources


www.AJLConsulting.com


...............................

Show Guest
Art Lange P.Ag., CAFA
AJL Consulting - Farm Business Management Consultant
 
The principal in AJL Consulting is Art Lange. He graduated from the University of Alberta with a B.Sc. (Ag) with an Animal Science major. Art has worked in many facets of the agriculture and food industry in Alberta and B.C. for almost 40 years. Those include stints in the farm machinery industry, feed industry, inspection work with the federal government, living and working on a hog farm, and selling veterinary medicines for a multi-national drug company.

Art worked for Alberta Agriculture for 20 years in the pork production area. For his last two years with the department Art coordinated groups of agri-industry people that were part of the Ag Summit process.

In April of 2004 Art started his own consulting business called AJL Consulting. From 2004 to 2009 he was a rostered farm financial consultant for the Canadian Farm Business Advisory Service (CFBAS) which was administered by Agriculture and Agri-Food Canada. Under that program, Art completed about 100 farm business plans. Since 2009 he has been concentrating on developing business plans for food processors and preparing farm succession plans. In total Art has completed over 200 farm business and succession plans and thus has a wide variety of experience in addressing most farm business opportunities and challenges.
Connect with Art Lange - LinkedIn / Website

............................... 
The Impact Farming Show
Welcome to Impact Farming, Farm Marketer's video and audio show dedicated to helping Canadian farmers excel in the business of farming. Our goal with this show is to introduce our audience to the people and ideas that are going to make an IMPACT on their farming operation. 
Show Host - Tracy Brunet
CEO of Farm Marketer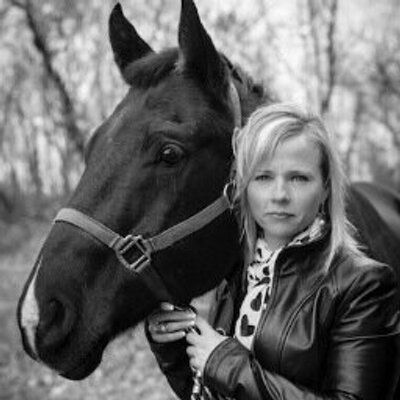 Tracy and her husband are cattle ranchers in South East, Manitoba. As host of the show, primary producer and agvocate, Tracy is passionate about helping farmers succeed in the business of farming. 
In each episode, Tracy chats with today's most successful farm advisors and industry leaders to bring our audience the best and most important ideas. 
Connect with Tracy Brunet - Twitter / Facebook / Instagram / Linked in
.....................