Episode 200: "Are Farmers Optimistic Right Now?" w/Michael Langemeier
Wednesday, October 11, 2023
Back
STREAM PODCAST LIVE
All our episodes are available on the following popular audio and video destinations:
Podcast: iTunes / Spotify / Stitcher / Soundcloud  / IHeartRadio
Episode 200: "Are Farmers Optimistic Right Now?" w/Michael Langemeier
In this week's episode, Tracy speaks to Michael Langemeier from Purdue University about "Measuring Optimism in Agriculture: September 2023 Ag Economy Barometer Report."
In this episode, Tracy and Michael speak about:
What is the Ag Economy Barometer?
In this interview, Michael shares the survey results from over 400 producers that were asked a series of questions. Purdue University and CME then compile the results to create the Ag Economy Barometer.
The August 2023 results are in. Michael reviews the survey results and covers the following areas:
Indexes of Current Conditions and Future Expectations
Farm Financial Performance Index
Farm Capital Investment Index
Primary Reason now is a bad time to make large investments.
Short-term farmland value expectations
Long-term farmland value expectations
For USA producers…what is the likelihood of Congress passing a farm bill in 2023? What is the most important title for producers in the bill?
Michael wraps up the interview and shares his final thoughts on the levels of optimism in agriculture right now.
Are you curious how other producers are feeling about the current state of agriculture? How optimistic are farmers about the future of farming? You will need to tune into today's episode to learn more.


...............................
* Disclaimer - As always, this information is not intended to provide business or medical advice. To ensure that your own circumstances have been properly considered and that action is taken based on the latest information available, you should obtain professional advice from qualified business or medical professionals before acting on any of the information in this post.
...............................
Show Resources
About the Ag Economy Barometer:
The Purdue University/CME Group Ag Economy Barometer is a nationwide measure of the health of the U.S. agricultural economy. On the first Tuesday of each month, the Ag Economy Barometer provides a sense of the agricultural economy's health with an index value. The index is based on a survey of 400 agricultural producers on economic sentiment each month. Quarterly, the index is accompanied by an in-depth survey of 100 agriculture and agribusiness thought leaders.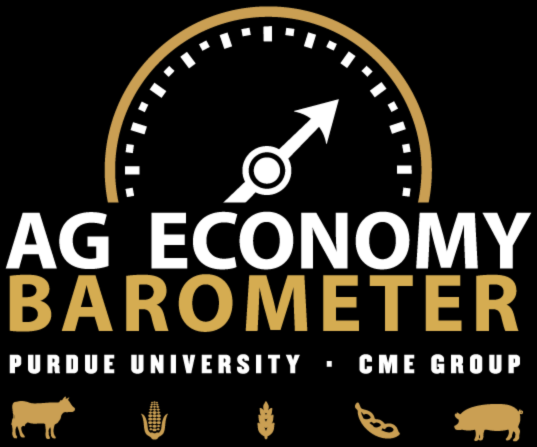 Ag Economy Barometer:
  https://ag.purdue.edu/commercialag/ageconomybarometer/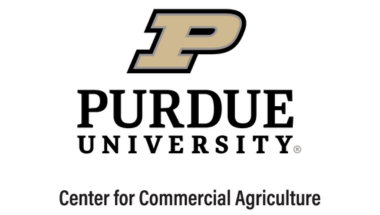 Purdue Commercial Ag Learning Centre:
  https://ag.purdue.edu/commercialag/home/team/michael-langemeier/
...............................
Show Guest
Michael Langemeier
Associate Director,
Center For Commercial Agriculture And Professor, Department Of Agricultural Economics | Purdue University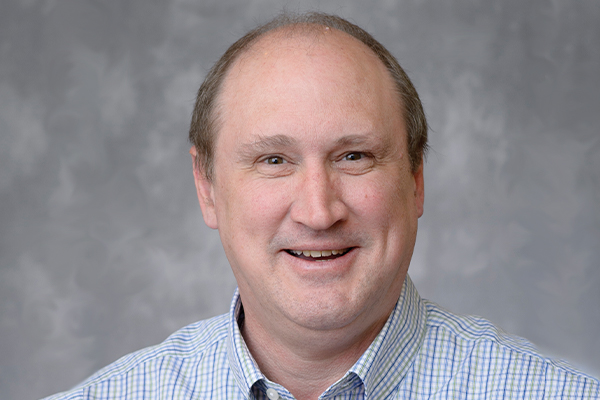 Michael Langemeier joined Purdue University in July 2012. Michael's Extension and research interests include cropping systems, benchmarking, strategic management, cost of production, and technical and economic efficiency. Most of Michael's research has focused on the efficiency of farms and ranches, and crop and livestock enterprise production costs and efficiency. He has also conducted research related to tillage systems, biomass crops and the tradeoff between crop rotation profitability and water quality.
Prior to arriving at Purdue, Michael spent 22 years in the Department of Agricultural Economics at Kansas State University. In addition to working on Extension and research projects, Michael taught courses in economic theory and farm management and worked closely with the Kansas Farm Management Association. He also conducted workshops for feed mill managers, emphasizing the importance of tracking financial performance, benchmarking and capital budgeting.
Connect with Michael Langemeier
 -
LinkedIn / Website 
............................... 
The Impact Farming Show
Welcome to Impact Farming, Farm Marketer's video and audio show dedicated to helping Canadian farmers excel in the business of farming. Our goal with this show is to introduce our audience to the people and ideas that are going to make an IMPACT on their farming operation. 
Show Host - Tracy Brunet
CEO of Farm Marketer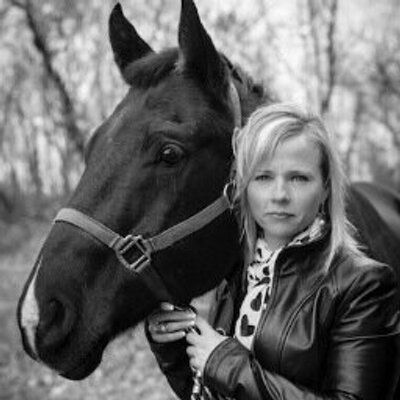 Tracy and her husband are cattle ranchers in South East, Manitoba. As host of the show, primary producer and agvocate, Tracy is passionate about helping farmers succeed in the business of farming. 
In each episode, Tracy chats with today's most successful farm advisors and industry leaders to bring our audience the best and most important ideas. 
Connect with Tracy Brunet - Twitter / Facebook / Instagram / Linked in
.....................