Episode 195: "Grain & Cattle Marketing Update" w/David Derwin
Wednesday, July 5, 2023
Back
STREAM PODCAST LIVE
All our episodes are available on the following popular audio and video destinations:
Podcast: iTunes / Spotify / Stitcher / Soundcloud  / IHeartRadio
Episode 195: "Grain & Cattle Marketing Update" w/David Derwin
In this week's episode, Tracy speaks to David Derwin in our "Grain & Cattle Marketing Update."
It's hard to know what to do when markets are going down, and often just as challenging to know the best thing to do when markets are trending up. But as we all know, markets go up and down, so David shares a few insights about what producers can do about it in today's episode.
When is the best time to market your grain? Do you wait until…seed is in the ground? Wait until it starts to grow? Wait until it's in the bin? Or wait until the fall time. But why wait?
There seem to be a lot of reasons not to price your grain. David shares his thoughts on these concerns.
There's also a big reason why you should protect your grain: your revenues. Don't miss this one.
How do you protect crops without futures & options like durum, barley, peas, lentils, etc.?
What about the cattle market?
Don't miss this week's episode, where we chat about all things grain and cattle marketing. 



...............................
* Disclaimer - As always, this information is not intended to provide business or medical advice. To ensure that your own circumstances have been properly considered and that action is taken based on the latest information available, you should obtain professional advice from qualified business or medical professionals before acting on any of the information in this post.
...............................
Thank You To Our Show Sponsor

Here at The Impact Farming Show, our goal is to bring our audience the people and ideas that will IMPACT their farming operation. We couldn't do it without the continued support of our sponsors that are committed to supporting our show and our shared vision of helping farmers succeed.

Please take a moment to check out this week's show sponsor: AgExpert

Manage Your Greens and Your Green





Keep an eye on everything from field to finance with FCC AgExpert software. Purpose-built for Canadian farming, the AgExpert platform has been continuously refined for over 20 years to be the industry's most trusted farm management platform.

With input from customers in every province, and all sectors in Canadian agriculture and food production, AgExpert makes sure your digital record-keeping is safe and up-to-date.

Learn more HERE
 ...............................
 Show Guest
David Derwin
Commodity Portfolio Manager with PI Financial

Beginning in 1995 on the trading floor of the Winnipeg Commodity Exchange, David's experience spans over 25 years working with individual, corporate & institutional clients at multinational and boutique investment firms.

At PI Financial Corp., one of the largest independent investment & commodity futures advisers in Canada, he helps farmers implement options & futures revenue management programs to provide the downside protection they need and the upside potential they want, all without committing grain for physical delivery. These hedging services are an integral part of a farm's overall marketing plan to manage both price and production risks as well as opportunities.
Connect with David Derwin -  LinkedIn / Twitter / Website
............................... 
The Impact Farming Show
Welcome to Impact Farming, Farm Marketer's video and audio show dedicated to helping Canadian farmers excel in the business of farming. Our goal with this show is to introduce our audience to the people and ideas that are going to make an IMPACT on their farming operation. 
Show Host - Tracy Brunet
CEO of Farm Marketer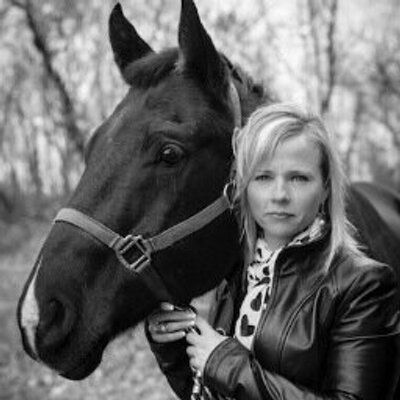 Tracy and her husband are cattle ranchers in South East, Manitoba. As host of the show, primary producer and agvocate, Tracy is passionate about helping farmers succeed in the business of farming. 
In each episode, Tracy chats with today's most successful farm advisors and industry leaders to bring our audience the best and most important ideas. 
Connect with Tracy Brunet - Twitter / Facebook / Instagram / Linked in
.....................