IF 161: "Building Your Team of Farm Professionals" w/Liz Robertson
Wednesday, February 9, 2022
Back
STREAM PODCAST LIVE
All our episodes are available on the following popular audio and video destinations:
Podcast: iTunes / Spotify / Stitcher / Soundcloud  / IHeartRadio
Episode 161: "Building Your Team of Farm Professionals" w/Liz Robertson
In this week's episode, Tracy speaks with Liz Robertson from CAFA about "Building Your Team of Farm Professionals."
In this interview Tracy and Liz chat about:
What is CAFA? CAFA® is the Canadian Association of Farm Advisors, and they are the largest network of farm business professionals in Canada.
Liz shares a little more about their mission and how everything they do is to continually improve the advice given to farm producers.
One of the services they provide is a Canada-wide database where farmers can go and search by province and service type to find; lawyers, accountants, farm business consultants, and more.
Are you looking for professionals for your farm? Tune in as Liz shares where farmers can access this list.
Liz shares stories, tips, and suggestions on finding the right professionals for your farm.
Are you looking for knowledgeable and trusted farm business professionals for your farm? If so, this episode is for you.



...............................
* Disclaimer - As always, this information is not intended to provide business or medical advice. To ensure that your own circumstances have been properly considered and that action is taken based on the latest information available, you should obtain professional advice from qualified business or medical professionals before acting on any of the information in this post.
...............................
SHOW RESOURCES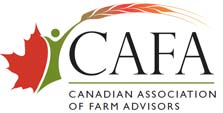 https://www.cafanet.ca/





https://www.farmmarketer.com/impact_farming_show/

...............................
 Show Guest
Liz Robertson
Executive Director | Canadian Association of Farm Advisors (CAFA) Inc.
 
Liz Robertson, M.A. has been with the Canadian Association of Farm Advisors (CAFA) since 2002, first as a founding member then as its Executive Director.

Liz is passionate about the success of Canada's farms and understands that production has an obvious role but as we go forward, it is farm business management and harmony in families that will be the ultimate determinant of success.

Liz believes that CAFA, through its ongoing educational offerings and peer‐to‐peer networking opportunities, can help promote and encourage competent farm advisors who understand the business of farming and ultimately be the trusted advisors of choice for farm families and businesses.

"CAFA hosts an annual "Focus on Farm Women" seminar with topics that are pertinent and relevant to their families, farms and communities. Upon reviewing our member roster, it became clear to me that there was a lack of female farm advisors relative to the increasing number of female farm owners and operators. Through the Supporting the Advancement of Women in Agriculture project it is my hope that we can encourage more women to become farm advisors."
Connect with Liz Robertson - LinkedIn / Website / Email
............................... 
The Impact Farming Show
Welcome to Impact Farming, Farm Marketer's video and audio show dedicated to helping Canadian farmers excel in the business of farming. Our goal with this show is to introduce our audience to the people and ideas that are going to make an IMPACT on their farming operation. 
Show Host - Tracy Brunet
CEO of Farm Marketer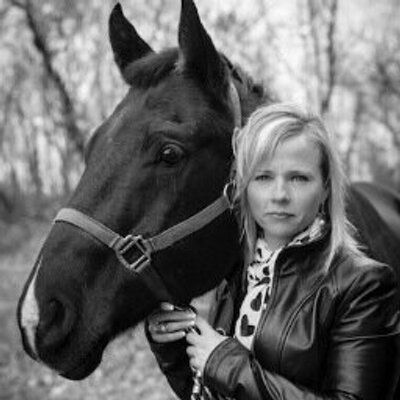 Tracy and her husband are cattle ranchers in South East, Manitoba. As host of the show, primary producer and agvocate, Tracy is passionate about helping farmers succeed in the business of farming. 
In each episode, Tracy chats with today's most successful farm advisors and industry leaders to bring our audience the best and most important ideas. 
Connect with Tracy Brunet - Twitter / Facebook / Instagram / Linked in
.....................