IF 159: "Manitoba Farmer Wellness Program" w/Roberta Galbraith, Marcel Hacault, and Gerry Friesen
Wednesday, January 26, 2022
Back
STREAM PODCAST LIVE
All our episodes are available on the following popular audio and video destinations:
Podcast: iTunes / Spotify / Stitcher / Soundcloud  / IHeartRadio
Episode 159: "Manitoba Farmer Wellness Program" w/Roberta Galbraith, Marcel Hacault, and Gerry Friesen
Today is Bell Let's Talk Day, and we couldn't be more excited to have today's guests joining us on the show to chat about the launch of a NEW and exciting initiative called The Manitoba Farmer Wellness Program.
We all have mental health. Many of us will either have a mental illness or know someone living with some form of mental illness. Did you know that……
58%
of farmers meet the criteria for an anxiety disorder.
35%
of farmers meet the criteria for a depression diagnosis.
40%
of farmers are reluctant to get help due to stigma.
You are not alone! It can be difficult to know where to turn for help when stress on the farm begins to feel overwhelming. That is why the Manitoba Farmer Wellness Program was created.
In this episode, Tracy speaks with Roberta Galbraith, Marcel Hacault, and Gerry Friesen about this exciting new mental health endeavor. They chat about:
Gerry tells our audience about the Manitoba Farmer Wellness Program, why it was created, and how it is different from what already exists.
Is this a crisis service, you may ask? Our guests share more about how and at what capacity the program will serve farmers.
Marcel shares that this program was developed specifically for Manitoba farmers and their families – to offer a safe and flexible way to get the help they are looking for.
We chat about how farmers can access the program.
Confidentiality is key. This short-term counseling program is delivered by professionals and your information is completely confidential. Giving farmers the peace of mind to remain anonymous when looking for help.
Tracy and Roberta chat about whether or not the government is supporting the program, financially or otherwise.
They answer the question on everyone's mind…how much does this service cost farmers? Spoiler alert… it's FREE, and farmers can access up to six sessions per individual. Roberta explains that the program's goal is to ensure that farmers are getting the support they need without the worry of paying for the service.
The likelihood that mental illness will impact your farming community is greater than you might think. Tune into today's episode and learn more about The Manitoba Farmer Wellness Program and the tremendous work that they are doing.



...............................
* Disclaimer - As always, this information is not intended to provide business or medical advice. To ensure that your own circumstances have been properly considered and that action is taken based on the latest information available, you should obtain professional advice from qualified business or medical professionals before acting on any of the information in this post.
...............................
SHOW RESOURCES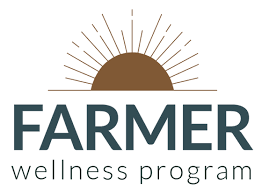 Mental health is a personal journey, one where there are no right or wrong answers.
Learn more about the Farmer Wellness Program - 
www.farmerwellnessprogram.ca/
...............................

 Show Guests

Roberta Galbraith
Co Managing Partner · RNR Galbraith Farms Ltd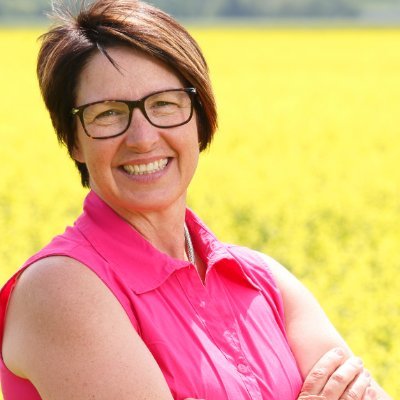 I am a farm partner and owner with my husband and son. We operate a cereal, oilseed and pulse farm in southwestern Manitoba. I am a 5th generation farmer working to be a good steward of land, water and inputs that we use to provide a livelihood for ourselves and to leave the land and water in the same or better condition than when we worked with it.
Agriculture is a terrific place to work, even when there are tough times there are opportunities to connect with others and strengthen the fabric of the communities that we reside in. The resiliency of the industry is remarkable and the leadership ( if others listen) is of incredible value.

Connect with Roberta Galbraith - Twitter
.......................

Marcel Hacault
Retired ED of the Canadian Agricultural Safety Association.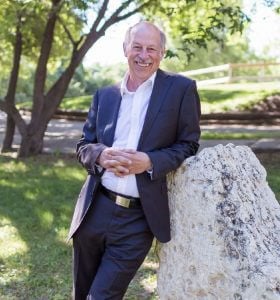 Connect with Marcel Hacault - Twitter 
.......................

Gerry Friesen
Stress & Conflict Management Specialist | The Recovering Farmer
 
Gerry comes from a diverse background of experience, learning, and discovery. It would appear that he has never found his niche in life and loves talking about it. Never short on humor, because after all humor can be a cover-up for much deeper issues, Gerry is bound to share the stories, the experiences, the ups and downs of his life through stories, stories all of you will relate too. As a listener, the one thing you can be assured of is that you will find an applicable life lesson through what you hear. Lessons that will help you in bringing back a semblance of sanity to the crazy world we live in.

Connect with Gerry Friesen - Twitter / Linkedin / Website
...............................
The Impact Farming Show
Welcome to Impact Farming, Farm Marketer's video and audio show dedicated to helping Canadian farmers excel in the business of farming. Our goal with this show is to introduce our audience to the people and ideas that are going to make an IMPACT on their farming operation. 
Show Host - Tracy Brunet
CEO of Farm Marketer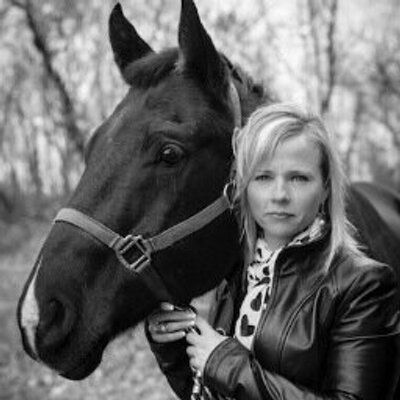 Tracy and her husband are cattle ranchers in South East, Manitoba. As host of the show, primary producer and agvocate, Tracy is passionate about helping farmers succeed in the business of farming. 
In each episode, Tracy chats with today's most successful farm advisors and industry leaders to bring our audience the best and most important ideas. 
Connect with Tracy Brunet - Twitter / Facebook / Instagram / Linked in
.....................