SPECIAL FEATURE: "The Future of Ag - North American Roundtable"
Wednesday, December 30, 2020
Back
STREAM PODCAST LIVE
All our episodes are available on the following popular audio and video destinations:
Podcast: iTunes / Spotify / Stitcher / Soundcloud  / IHeartRadio
SPECIAL FEATURE: "The Future of Ag - North American Roundtable"
In this week's episode, we will be broadcasting a special feature in place of our regular weekly episode. We look forward to bringing you another year of Impact Farming Show episodes starting on Wednesday, January 6th.
This past fall, Tracy was honored to moderate a panel for the North American Ag Roundtable. This panel was focused on the people of agriculture and aptly titled "The Future of Agriculture & the People Who Keep it Growing - Employment, Education & Succession."
As an industry, we know that the future of agriculture lies in the hands of our people. Is the next generation ready, though? We have many opportunities in the agriculture industry; however, we also have many challenges facing our industry. How do we give young people a chance at a future in ag? How do we help provide farmers with reliable employees? How do we support families transitioning during succession planning and execution?
During this panel, Tracy had the opportunity to interview some of our industry's finest thought leaders in agriculture education, employment, and succession planning. We dove deep into these very questions, and our panel experts did not disappoint. Each expert brought their decades of experience to the table and left session attendees with many takeaways and ideas to ponder. The panel was so well received and wholly aligned with our show mission that we decided to rebroadcast this great session to our audience here on the Impact Farming Show. We hope you enjoy it.
As always, we would love to hear your thoughts on the episode. What was your biggest takeaway? Did you hear something in this episode that you would like to implement on your farm? Please drop us a note in the comments. We love forward to hearing from you.
...............................
* Disclaimer - As always, this information is not intended to provide business or medical advice. To ensure that your own circumstances have been properly considered and that action is taken based on the latest information available, you should obtain professional advice from qualified business or medical professionals before acting on any of the information in this post.
...............................


 Show Guests
Kathryn Doan
Director of Global Business Development & Technology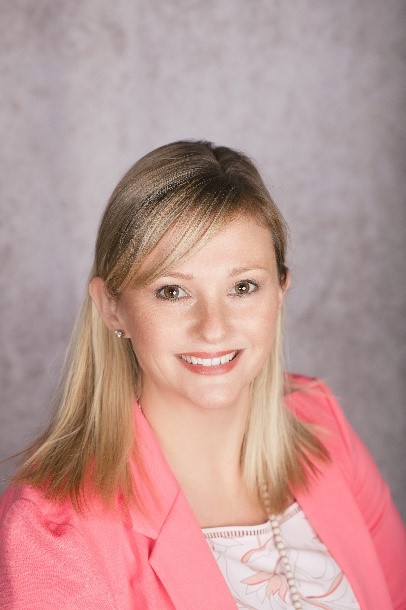 Kathryn Doan serves as AgCareers.com's Director of Global Business Development & Technology and has been with the company for 15 years. Kathryn works out of a home office in Norwich, Ontario but visits the Guelph, Ontario office frequently.

Connect with Kathryn Doan - LinkedIn / Website / Twitter
...............................

Mark Rohrich
Partner/Cropping Advisor at Maverick Ag Inc. and Operating partner at Rohrich Farms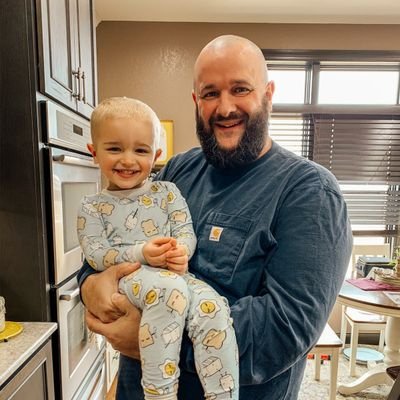 With a combined experience of more than 20 years, the partners at Maverick Ag believe that what sets Maverick Ag apart is expertise, innovation, and personal service. Agriculture is their passion and one of their main goals is to remain committed to local agriculture. Maverick Ag believes in the traditional values of hard work, trust, and fairness in doing business as well as maintaining good relationships with customers through personal service. They strive to continually add new services and technologies to provide our customers with a source for the ever-adapting innovations in agriculture.

The idea of Maverick Ag started as a conversation among friends that soon became reality. In June of 2012, Maverick Ag was created and founded. Teamed by local agronomists Mark Rohrich and Matthew Schlepp, Maverick Ag specializes in agronomy advising, agricultural products and seed, and both ground and aerial spraying services with aerial application provided by LaDelle's Spraying Service who is also a local to Ashley.

Connect with Mark Rohrich - Facebook / Instagram / Twitter  / LinkedIn / Website
...............................

Tom Field PhD
Engler Entrepreneurship Program Chair and Director, Professor at the University of Nebraska-Lincoln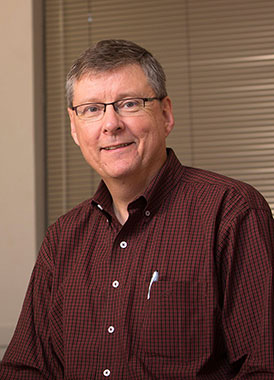 Tom is a passionate advocate for education, agriculture, free enterprise, engaged citizenship, and the potential of young people. He serves the people of Nebraska as the Director of the Engler Agribusiness Entrepreneurship Program and holder of the Engler Chair in Entrepreneurship at the University of Nebraska-Lincoln. He is also a noted agricultural author with works including his column "Out of the Box" and featured commentator of "The Entrepreneurial Minute" on the Angus Report on RFD-TV.
A frequent speaker at agricultural events in the U.S. and abroad, he has consulted with a number of agricultural enterprises and organizations, and has served on numerous boards related to education, agriculture, and athletics. He is the co-owner of Field Land and Cattle Company, LLC in Colorado. He and his wife Laura watch over a brood that includes a son in the Teach for America Program, twins who are seniors in college and toddler twins to round out the team.
Connect with Tom Field
 -
LinkedIn / Website 
............................... 

Elaine Froese
Professional Speaker, Author and Farm Family Coach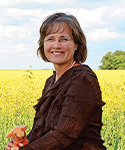 Elaine Froese is a farmer and has a background in conflict resolution and communication. She uses her knowledge to help fellow growers and ranchers face make-or-break issues head-on -- so they can focus on the business of farming.

Connect with Elaine Froese - Facebook / Twitter / Website / LinkedIn
...............................

Michael Langemeier
Associate Director, Center For Commercial Agriculture And Professor, Department Of Agricultural Economics, Purdue University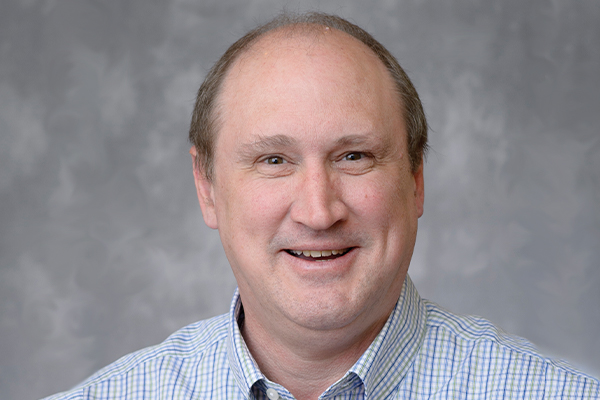 Michael Langemeier joined Purdue University in July 2012. Michael's Extension and research interests include cropping systems, benchmarking, strategic management, cost of production, and technical and economic efficiency. Most of Michael's research has focused on the efficiency of farms and ranches, and crop and livestock enterprise production costs and efficiency. He has also conducted research related to tillage systems, biomass crops and the tradeoff between crop rotation profitability and water quality.

Prior to arriving at Purdue, Michael spent 22 years in the Department of Agricultural Economics at Kansas State University. In addition to working on Extension and research projects, Michael taught courses in economic theory and farm management and worked closely with the Kansas Farm Management Association. He also conducted workshops for feed mill managers, emphasizing the importance of tracking financial performance, benchmarking and capital budgeting.

Connect with Michael Langemeier - LinkedIn / Website
...............................
The Impact Farming Show
Welcome to Impact Farming, Farm Marketer's video and audio show dedicated to helping Canadian farmers excel in the business of farming. Our goal with this show is to introduce our audience to the people and ideas that are going to make an IMPACT on their farming operation. 
Show Host - Tracy Brunet
CEO of Farm Marketer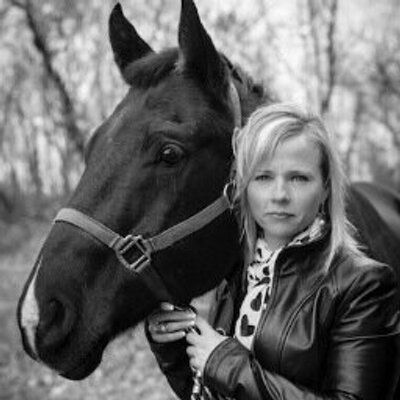 Tracy and her husband are cattle ranchers in South East, Manitoba. As host of the show, primary producer and agvocate, Tracy is passionate about helping farmers succeed in the business of farming. 
In each episode, Tracy chats with today's most successful farm advisors and industry leaders to bring our audience the best and most important ideas. 
Connect with Tracy Brunet - Twitter / Facebook / Instagram / Linked in
.....................