(Show Trailer) IF 113: "Relax, Dammit!" w/Timothy Caulfield
Tuesday, December 1, 2020
Back
Video: YouTube

Episode 113: "Relax, Dammit!" w/Timothy Caulfield
In this week's episode, Tracy speaks with Timothy Caulfield about his new book "Relax, Dammit!: A User's Guide to the Age of Anxiety".
Timothy's book, which is being released today, December 1st is coined as "An entertaining and practical guide to getting through the day with less stress and better health", from the host of the hit TV series A User's Guide to Cheating Death.
We were excited to have Timothy on the show to share more about his book where he walks readers through the incredible number of decisions that we face and shows the underlying science behind our actions and habits. What he reveals is that we make decisions that are based to a lesser or greater extent, on misinformation.
In this interview, Tracy and Timothy chat about some key highlights from the book.
Watch/Listen to the show... Wednesday, December 2nd, 2020 right here! 
https://www.farmmarketer.com/impact_farming_show/season-one-episodes
………………………….
If you are interested, Timothy's book is being released today, December 1, 2020
Buy Your Copy Of This Riveting Book 
Here
Or you can order your very own copy at Amazon or other book sellers.
………………………….
Thank You to our Show Sponsor:
eKonomics™ 
Making Sense of Today's Crop Nutrition Research
Learn More
………………………….
* Disclaimer - As always, this information is not intended to provide business or medical advice. To ensure that your own circumstances have been properly considered and that action is taken based on the latest information available, you should obtain professional advice from qualified business or medical professionals before acting on any of the information in this post.
……………….
The Impact Farming Show
Welcome to Impact Farming, Farm Marketer's video and audio show dedicated to helping Canadian farmers excel in the business of farming. Our goal with this show is to introduce our audience to the people and ideas that are going to make an IMPACT on their farming operation. 
Show Host - Tracy Brunet
CEO of Farm Marketer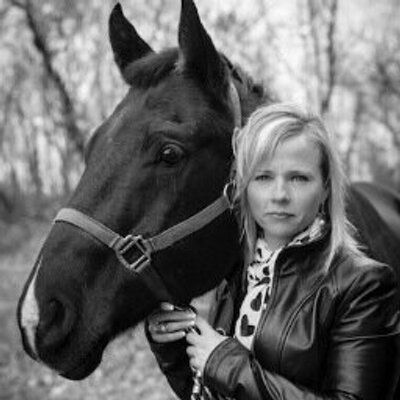 Tracy and her husband are cattle ranchers in South East, Manitoba. As host of the show, primary producer and agvocate, Tracy is passionate about helping farmers succeed in the business of farming. 
In each episode, Tracy chats with today's most successful farm advisors and industry leaders to bring our audience the best and most important ideas. 
Connect with Tracy Brunet - Twitter / Facebook / Instagram / Linked in
.....................