(Show Trailer) IF 110: "Digging For Gold… Farm Financial Gold" w/Dick Wittman
Tuesday, November 10, 2020
Back
Video: YouTube

Episode 110: "Digging For Gold… Farm Financial Gold" w/Dick Wittman

In this week's episode, Tracy speaks to Dick Wittman in this episode titled "Digging For Gold… Farm Financial Gold"

There are many ways to increase your top line and bottom line in farming. Today we are chatting with Dick Wittman about how farmers can find more "Gold" in their operation through learning and implementing Dick's TOP 10 financial management best practices.

Dick has a wealth of experience and wisdom when it comes to farming and farm financial management. He is the former manager and board chair of a 20,000-acre Idaho family farm partnership involving crops, cattle, and timber. Since 1980 he has provided consulting services in family farm business and financial management in the U. S., Canada, and Australia. In January 2004, he released Building Effective Farm Management Systems, a guidebook designed to help commercial-size family farm businesses put in place professional management and transition processes.


Are you looking to fine-tune your farm financial management skills? If so, you will not want to miss this episode.


If so, you will not want to miss this week's episode. Wednesday, November 11th, 2020 right here!  https://www.farmmarketer.com/impact_farming_show/season-one-episodes
………………………….

Thank You to our Show Sponsor: CPS Proven® Seeds Learn More

………………………….
* Disclaimer - As always, this information is not intended to provide business or medical advice. To ensure that your own circumstances have been properly considered and that action is taken based on the latest information available, you should obtain professional advice from qualified business or medical professionals before acting on any of the information in this post.
……………….
The Impact Farming Show
Welcome to Impact Farming, Farm Marketer's video and audio show dedicated to helping Canadian farmers excel in the business of farming. Our goal with this show is to introduce our audience to the people and ideas that are going to make an IMPACT on their farming operation. 
Show Host - Tracy Brunet
CEO of Farm Marketer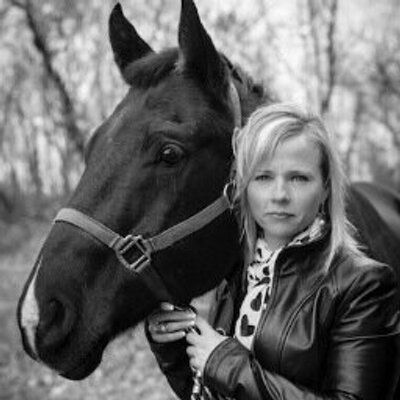 Tracy and her husband are cattle ranchers in South East, Manitoba. As host of the show, primary producer and agvocate, Tracy is passionate about helping farmers succeed in the business of farming. 
In each episode, Tracy chats with today's most successful farm advisors and industry leaders to bring our audience the best and most important ideas. 
Connect with Tracy Brunet - Twitter / Facebook / Instagram / Linked in
.....................