IF 108: Healthy Minds. Healthy Farms w/Heather Watson
Wednesday, October 28, 2020
Back
STREAM PODCAST LIVE
All our episodes are available on the following popular audio and video destinations:
Podcast: iTunes / Spotify / Stitcher / Soundcloud  / IHeartRadio
Episode 108: Healthy Minds. Healthy Farms w/Heather Watson
In this week's episode, "Healthy Minds. Healthy Farms," we speak to Heather Watson about the powerful connection between farm business management practices and mental health.
Building on last week's episode where we explored the goldmine of farm management resources that Farm Management Canada offers, we are now diving into two of their most recent studies that research the connection between a farmer's business management skills and the effect that it has on their mental health.
Do you believe there is a connection between your farm management skills and your mental health?
Believers and skeptics alike will enjoy this episode where Heather and Tracy discuss their two groundbreaking studies:
The Dollars and Sense Study Update

An update to their 2015 report that proved the connection between business practices and farm financial performance. In this report, Farm Management Canada looks at the various drivers and barriers to adopting business practices.
Heather shares the results. Drumroll...Has there been an increase in the adoption of farm business management practices over the past five years? Tune in to hear the answer.
Heather and Tracy discuss the drivers and barriers to adoption in-depth, and she shares the recommendations made in the report for the best farm management practices for farmers to adopt.
The Healthy Minds, Healthy Farms Report

Heather shares more about the report that explores the connection between a farmer's level of business acumen and their mental health. The report includes 24 recommendations for supporting mental health and farm business management.
Tracy asks Heather about the study and whether it found a definite connection between mental health and farm business management. Here is a sneak peek….Findings include 88% of farmers who undertake business planning say planning contributes to their peace of mind, however, only 21% of farmers have a business plan…why? 41% say they are succeeding without it…but how do they define success?
When asked if anything jumped out at her from the study, Heather shares that it was the fact that young farmers and female farmers openly and unanimously report higher levels of stress due to complications with transition and maintaining family harmony and work/life balance. 
With the farm's all-encompassing and hectic pace, it is often challenging to turn our attention to the non-production aspects of the business; however, once you watch this episode, we feel that many producers will be interested in honing their business acumen.
Are you seeking higher profit and increased mental health on your farm? If so, you will not want to miss this episode.
……………….
* Disclaimer - As always, this information is not intended to provide business or medical advice. To ensure that your own circumstances have been properly considered and that action is taken based on the latest information available, you should obtain professional advice from qualified business or medical professionals before acting on any of the information in this post.
...............................

Thank You To Our Show Sponsor
Here at The Impact Farming Show, our goal is to bring our audience the people and ideas that will IMPACT their farming operation. We couldn't do it without the continued support of our sponsors that are committed to supporting our show and our shared vision of helping farmers succeed.

Please take a moment to check out this week's show sponsor:
Farmers Business Network ®

Farmers Business Network ®: Pursue Your Prosperity.™

Farmers Business Network ® is a global Agtech company focused on helping family farmers maximize their farm's profit potential. is a global Agtech company focused on helping family farmers maximize their farm's profit potential. Our game-changing platform leverages technology to help you reduce your cost of production, maximize the value of your crops and make confident decisions to improve your bottom line - all in one place.

Learn more HERE.
 ...............................
SHOW RESOURCES
For more information about Farm Management Canada and their resources, please visit:

Farm Management Canada - https://www.fmc-gac.com

To access the studies mentioned in this episode, please visit:
https://fmc-gac.com/programs-services/research-analysis/#mentalhealth 

...............................
 Show Guest
Heather Watson
Executive Director, Farm Management Canada (FMC)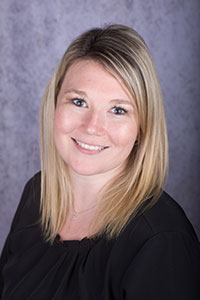 Heather Watson is the Executive Director of Farm Management Canada (FMC). Heather obtained her Bachelor's from the University of Guelph, and went on to obtain her Master's degree from the University of Warwick in Coventry, England.
Heather's passionate about education and committed to enhancing efforts to encourage better business management practices for a sustainable and truly remarkable agriculture industry in Canada. Before joining Farm Management Canada, Heather was a project coordinator within the Business Development Centre of the University of Guelph Kemptville Campus.
Connect with Heather Watson
 -
Facebook / Twitter / LinkedIn / Website 

............................... 
The Impact Farming Show
Welcome to Impact Farming, Farm Marketer's video and audio show dedicated to helping Canadian farmers excel in the business of farming. Our goal with this show is to introduce our audience to the people and ideas that are going to make an IMPACT on their farming operation. 
Show Host - Tracy Brunet
CEO of Farm Marketer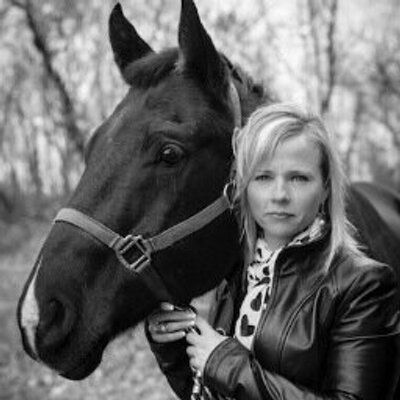 Tracy and her husband are cattle ranchers in South East, Manitoba. As host of the show, primary producer and agvocate, Tracy is passionate about helping farmers succeed in the business of farming. 
In each episode, Tracy chats with today's most successful farm advisors and industry leaders to bring our audience the best and most important ideas. 
Connect with Tracy Brunet - Twitter / Facebook / Instagram / Linked in
.....................