IF 107: "A Goldmine of Farm Management Resources" w/Heather Watson
Wednesday, October 21, 2020
Back
STREAM PODCAST LIVE
All our episodes are available on the following popular audio and video destinations:
Podcast: iTunes / Spotify / Stitcher / Soundcloud  / IHeartRadio
Episode 107: "A Goldmine of Farm Management Resources" w/Heather Watson
In this week's episode, we speak to Heather Watson, Executive Director of Farm Management Canada, about their goldmine of farm management resources.
Farm Management Canada is an award-winning, trusted management resource for farm business managers and others in the agriculture industry.
We invited Heather onto the show this week to share their goldmine of resources dedicated to helping farmers succeed at farm business management.
In this episode, Tracy and Heather chat about:
Who the National Farm Business Management Resource Centre is, when it started, and their mission.
Heather shares more about their events, programs, resources, and studies:

AgEx Conference - The Agricultural Excellence Conference (AgEx) is the only event in Canada dedicated exclusively to bringing farm management enthusiasts together to build their business acumen.
National Farm Leadership Program - The program aims to help equip farmers with the skills to confront difficult situations and develop better response reactions to stress, improving personal and professional relationships to increase performance.
AgriShield – A Comprehensive Risk Assessment and Planning Platform. They created this self-assessment and planning tool when we noticed most risk management focuses on government and/or insurance programs.
Roots to Success - Managing Risk on the Farm Training Program. Using AgriShield, they are offering farmers and advisors risk management training through 2-day virtual and in-person sessions. The first sessions began in August, and we will continue until 2023.
AgriResponse.ca - In response to COVID, we developed a website dedicated to helping farmers prepare for and work their way through emergency situations and contingency planning. The site includes an Ask the Expert feature, where we post responses in various media (video, written, etc.) and links to resources available.

Heather touches on two of their most recent studies "Dollars & Sense" and "Healthy Minds, Healthy Farms." These studies reveal the tremendous benefits of implementing farm business management practices, and the study also connects the dots on the dramatic impact that strong/poor business management practices can have on a farmer's mental health.
Heather and Tracy then review some of the new and exciting projects that are underway including; the Farm Financial Toolkit, Farm Transition Appreciation Day, Farm Management Manual.
Are you a farmer that is continuously looking to improve their farm business? New to farm business management? This episode is excellent for any farmer, new or experienced, seeking a goldmine of farm management resources to help them hone their business acumen.
We hope you enjoy the episode.
……………….
* Disclaimer - As always, this information is not intended to provide business or medical advice. To ensure that your own circumstances have been properly considered and that action is taken based on the latest information available, you should obtain professional advice from qualified business or medical professionals before acting on any of the information in this post.
...............................

Thank You To Our Show Sponsor
Here at The Impact Farming Show, our goal is to bring our audience the people and ideas that will IMPACT their farming operation. We couldn't do it without the continued support of our sponsors that are committed to supporting our show and our shared vision of helping farmers succeed.

Please take a moment to check out this week's show sponsor:
Proven® Seeds

Proven® Seeds: Proven innovation. Proven performance.
You want bigger, higher-quality yields plus profit. And Proven Seed delivers. With leading edge technology and the widest selection of advanced seeds available, we perform to the highest standards - yours.

Learn more HERE.
 ...............................
SHOW RESOURCES
For more information about Farm Management Canada and their resources, please visit:

Farm Management Canada - https://www.fmc-gac.com

National Farm Business Management Resource Centre - https://takeanewapproach.ca

Looking for a farm management conference? Check out AgEx 2020 event details here https://www.agexcellenceconference.ca 

...............................
 Show Guest
Heather Watson
Executive Director, Farm Management Canada (FMC)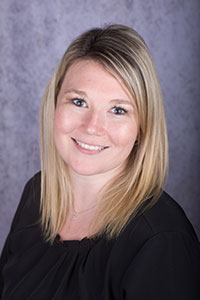 Heather Watson is the Executive Director of Farm Management Canada (FMC). Heather obtained her Bachelor's from the University of Guelph, and went on to obtain her Master's degree from the University of Warwick in Coventry, England.
Heather's passionate about education and committed to enhancing efforts to encourage better business management practices for a sustainable and truly remarkable agriculture industry in Canada. Before joining Farm Management Canada, Heather was a project coordinator within the Business Development Centre of the University of Guelph Kemptville Campus.
Connect with Heather Watson
 -
Facebook / Twitter / LinkedIn / Website 

............................... 
The Impact Farming Show
Welcome to Impact Farming, Farm Marketer's video and audio show dedicated to helping Canadian farmers excel in the business of farming. Our goal with this show is to introduce our audience to the people and ideas that are going to make an IMPACT on their farming operation. 
Show Host - Tracy Brunet
CEO of Farm Marketer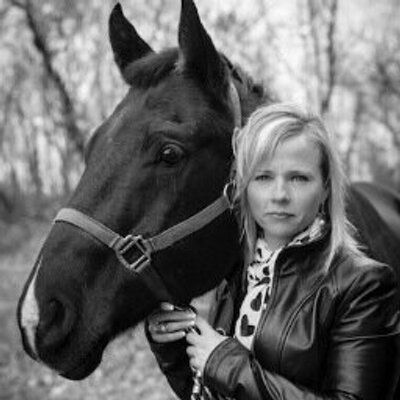 Tracy and her husband are cattle ranchers in South East, Manitoba. As host of the show, primary producer and agvocate, Tracy is passionate about helping farmers succeed in the business of farming. 
In each episode, Tracy chats with today's most successful farm advisors and industry leaders to bring our audience the best and most important ideas. 
Connect with Tracy Brunet - Twitter / Facebook / Instagram / Linked in
.....................