IF 100: "Holy Crap! I Married a Farmer!" w/ Jolene Brown
Wednesday, September 2, 2020
Back
STREAM PODCAST LIVE
All our episodes are available on the following popular audio and video destinations:
Podcast: iTunes / Spotify / Stitcher / Soundcloud  / IHeartRadio
IF 100: Holy Crap! I Married a Farmer! w/ Jolene Brown
For the launch of Season Three, we are excited to be launching our first-ever Impact Farming Book Series. In this series, we will be shining a spotlight on noteworthy North American authors that have written books to IMPACT the lives and businesses of farmers. We hope you enjoy the series starting with today's premiere episode.

In this week's episode, "Holy Crap! I Married a Farmer," we are speaking to Jolene Brown about her book aptly titled "Holy Crap! I Married a Farmer." This is our first book featured in our Impact Farming book series.

Many of us know Jolene from her work as a family business consultant and speaker. She's helped hundreds of farm and ranch families fix, grow or transition their business. Her keen insight, tested management and leadership tools, and result-centered approach has her known as "The Dr. Phil of Agriculture."

But today, we're going to explore another passion of Jolene's, celebrating the Women of Agriculture through her book "Holy Crap I Married a Farmer."

In this episode,

• Jolene discusses her journey and her "why" behind writing the book.
• She shares some of the lessons and humorous antidotes shared within the pages.
• Jolene shares the feedback that she has received from readers and some of the heart warming and heart-stopping stories that she has heard from women that have been impacted by the book and sense of community that it has fostered.
• Tracy and Jolene transition the conversation from light-hearted farm bloopers to a more severe note where Jolene shares her deep concern for women in agriculture. Please tune in to hear why now more than ever, Jolene is encouraging women to find "neighbors" and check in on them.

Did you marry a farmer? If so, you will not want to miss this episode.

……………….
* Disclaimer - As always, this information is not intended to provide business or medical advice. To ensure that your own circumstances have been properly considered and that action is taken based on the latest information available, you should obtain professional advice from qualified business or medical professionals before acting on any of the information in this post.
...............................

SHOW RESOURCES

Want to learn more about Jolene's book and order your very own copy?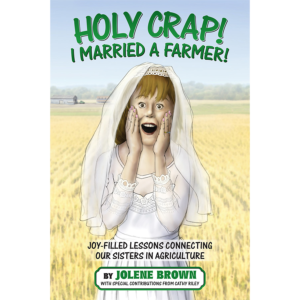 If so, please visit https://jolenebrown.com/shop

Event Organizers - Are you looking for the perfect presenter for your online event in 2020 & 2021? Jolene is actively supporting our agriculture community through virtual keynotes and webinars during COVID19. Contact Jolene today to book an award-winning and dynamic speaker that your audience will love. Connect with Jolene <HERE>.
 ...............................
 Show Guest
Jolene Brown
Family Business Consultant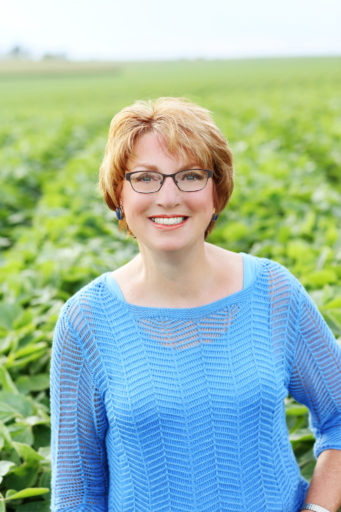 Professional Speaker, Family Business Consultant, Author and a real Farmer Brown Live and virtual presentations available. She is a corn and soybean farmer in east-central Iowa. I love this part…. She can hypnotize a chicken, plug grain augers and entertain the folks behind the equipment parts counter. In addition to being a farmer, Jolene has been a professional speaker for over 30 years, she's an author and she's a Family Business Consultant.
Connect with Jolene Brown
-
www.JoleneBrown.com / Twitter / YouTube

............................... 
The Impact Farming Show
Welcome to Impact Farming, Farm Marketer's video and audio show dedicated to helping Canadian farmers excel in the business of farming. Our goal with this show is to introduce our audience to the people and ideas that are going to make an IMPACT on their farming operation. 
Show Host - Tracy Brunet
CEO of Farm Marketer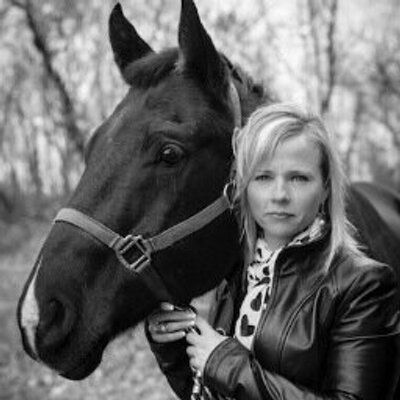 Tracy and her husband are cattle ranchers in South East, Manitoba. As host of the show, primary producer and agvocate, Tracy is passionate about helping farmers succeed in the business of farming. 
In each episode, Tracy chats with today's most successful farm advisors and industry leaders to bring our audience the best and most important ideas. 
Connect with Tracy Brunet - Twitter / Facebook / Instagram / Linked in
.....................