Season 2 Countdown - 2nd Place - A New Frontier For Grain Marketing w/Mike Witkowicz
Wednesday, August 19, 2020
Back
STREAM PODCAST LIVE
All our episodes are available on the following popular audio and video destinations:
Podcast: iTunes / Spotify / Stitcher / Soundcloud  / IHeartRadio
Video: YouTube

Episode 69: A New Frontier For Grain Marketing


In celebration of The Impact Farming Show's 2nd Anniversary, we are counting down and rebroadcasting the TOP 4 episodes from season two. This week we are excited to bring you the 2nd highest listened to and watched episode, which was "A New Frontier For Grain Marketing" w/Mike Witkowicz.

This episode was originally aired on January 1, 2020, marking this as our first episode of the New Year!  Little did we all know what 2020 was about to bring us.  A year of uncertainty... a Worldwide pandemic and global closures.  Now more than ever, we need to hear Mike's message about proactively marketing our grain for maximum profit.
................................................

In today's episode, we speak to Mike from the Ag Exchange Group about "A New Frontier For Grain Marketing."
As farmers, we focus a lot of time and money on producing better crops to increase our yields. Rightfully so, as better crops and increased yields, tend to lead to increased farm revenues. This is every farmer's end goal, isn't it? Mike joins us today to share his thoughts on how farmers can maximize their crop production revenues. He believes that we are entering a new frontier for grain marketing and that by focusing on the marketing of our production, we are entering into what he calls the blue ocean strategy. This is where their online grain marketplace, CXN360, comes in. Short for Commodity eXchange Network, CXN360 connects sellers with buyers. The goal of their platform is to give farmers more connections to buyers, which means more choice, more control, and ideally more revenue. Mike posed the question, "In an increasingly competitive marketplace, where farmers are incredibly busy, how do you efficiently and effectively reach new buyers?
Join us as Tracy and Mike chat about the history of grain marketing, how producers are currently marketing their production, and buckle your seat belts as we take a deep dive into what Mike believes is the new frontier for grain marketing.
Did you enjoy the episode? Let us know what you think. Please leave us a message in the comments or email us at info@farmmarketer.com. We would love to hear from you!

* Disclaimer - As always, this information is not intended to provide business or medical advice. To ensure that your own circumstances have been properly considered and that action is taken based on the latest information available, you should obtain professional advice from qualified business or medical professionals before acting on any of the information in this post.
...............................
Show Guest
 
Mike Witkowicz
Vice President, Strategy and Business Development 
AgExchange Group
Born and raised in Viscount SK, Mike is an agricultural professional with twenty years experience in grain handling and crop inputs. Mike is active in his community and works hard to share the positive side of agriculture with those outside of the industry.
The Ag Exchange Group & CXN360

Our goal is to improve global grain marketing, making it more efficient and profitable through the use of our innovative technology platform, CXN360.
Efficient communication between growers and buyers, combined with real‐time market intelligence, will enhance the agriculture community's ability to respond quickly to domestic and global market demands.
Our service facilitates effective and efficient communication (real time online) with no app for grain growers and buyers. We believe there are many great market analysts in the grain markets so we will not be in market direction, we created a transparent, effective, and efficient cash marketplace.
We stick to our principles of collaboration and cooperation with our customers buyers and growers when it comes to our go to market, in this space we are revolutionary technology, but our goal is to innovate not disrupt.
Connect with Mike Witkowicz - LinkedIn / Email / Twitter  
Learn More About CXN360 - Company Website 
The Impact Farming Show
Welcome to Impact Farming, Farm Marketer's video and audio show dedicated to helping Canadian farmers excel in the business of farming. Our goal with this show is to introduce our audience to the people and ideas that are going to make an IMPACT on their farming operation. 
Show Host - Tracy Brunet
CEO of Farm Marketer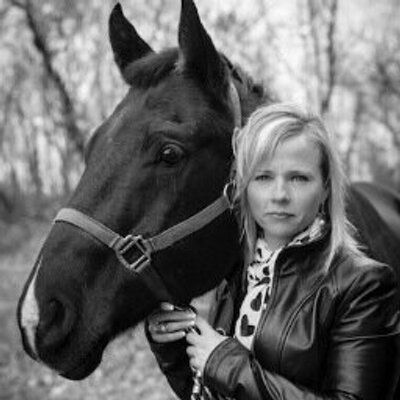 Tracy and her husband are cattle ranchers in South East, Manitoba. As host of the show, primary producer and agvocate, Tracy is passionate about helping farmers succeed in the business of farming. 
In each episode, Tracy chats with today's most successful farm advisors and industry leaders to bring our audience the best and most important ideas. 
Connect with Tracy Brunet - Twitter / Facebook / Instagram / Linked in