IF 76: We Need To Do More Ag w/Kim Keller
Wednesday, February 19, 2020
Back
STREAM PODCAST LIVE
All our episodes are available on the following popular audio and video destinations:
Podcast: iTunes / Spotify / Stitcher / Soundcloud  / IHeartRadio
Video: YouTube

Episode 76: We Need To Do More Ag
In this week's episode, Tracy sits down with Kim Keller, a farmer and Co-Founder of The Do More Ag Foundation.
It all started with one simple tweet…. "We need to do more ag." Join us in this captivating interview where Kim shares the backstory leading up to the tweet that changed it all for mental health in agriculture. When Kim finally hit the tweet button, she admits that she was scared to death of being ridiculed, made fun of, and told that she was making something out of nothing. What came next, she would have never expected in a million years. That tweet, and the floodgates of communication that followed, paved the path for the creation of The Do More Ag Foundation, an organization focusing on mental health in agriculture.

Kim speaks at agriculture events across Canada, sharing Do More Ag's message to bring awareness, education, and to help break the stigma around mental health in agriculture. Kim also shares the difference between mental health and mental illness. She speaks about supporting within your means and encourages those wanting to "Do More" to seek out mental health training in their community.
Have you ever wondered how a great movement gets started? If so, you will not want to miss this success story.
……………….
You can find more info and about Kim here on the Do More Ag page https://www.domore.ag/about-us
*Disclaimer - As always, this information is not intended to provide business or medical advice. To ensure that your own circumstances have been properly considered and that action is taken based on the latest information available, you should obtain professional advice from qualified business or medical professionals before acting on any of the information in this post.
...............................
Show Guest
Kim Keller
Farmer and Co-Founder of The Do More Ag Foundation.
 
Kim farms with her parents and brother in Northeast SK. Despite having growing up on the farm, she did not have any interest in farming or the Ag industry and graduated from the University of Saskatchewan with a Bachelors of Arts with Honours. Even though having been away from the farm pursuing her education and career in insurance, in 2011 she realized that as much as she had fought it, farming and helping shape the industry was in her blood. So shortly after, in 2012, she along with two friends co-founded SK Women In Ag. Her passion for the industry didn't stop there. She also co-founded an Ag Tech company called Farm At Hand. In 2015, she began raising awareness about Mental Health in Ag with the launch of t-shirt campaign. Following the acquisition of the company in 2016, she returned to the farm full time to follow her passion for both farming and helping her fellow farmers. Her work in mental health awareness in Ag continues today as she is helping to launch The Do More Agriculture Foundation that promotes a focus on supporting resources for farmers and breaking the stigma.
Connect with Kim Keller - LinkedIn / Twitter / Facebook / Instagram / Website
The Impact Farming Show
Welcome to Impact Farming, Farm Marketer's video and audio show dedicated to helping Canadian farmers excel in the business of farming. Our goal with this show is to introduce our audience to the people and ideas that are going to make an IMPACT on their farming operation. 
Show Host - Tracy Brunet
CEO of Farm Marketer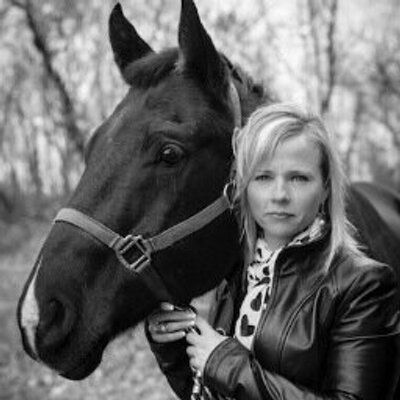 Tracy and her husband are cattle ranchers in South East, Manitoba. As host of the show, primary producer and agvocate, Tracy is passionate about helping farmers succeed in the business of farming. 
In each episode, Tracy chats with today's most successful farm advisors and industry leaders to bring our audience the best and most important ideas. 
Connect with Tracy Brunet - Twitter / Facebook / Instagram / Linked in