IF 75: What's Your Net Worth w/Tracy Brunet
Thursday, February 13, 2020
Back
STREAM PODCAST LIVE
All our episodes are available on the following popular audio and video destinations:
Podcast: iTunes / Spotify / Stitcher / Soundcloud  / IHeartRadio
Video: YouTube

Episode 75: What's Your Net Worth?


In this episode, Tracy Brunet, host of The Impact Farming Show explores one of the most powerful financial tools in this episode titled "What's Your Net Worth."
So, do you know your net worth? In this episode, we dive into what a net worth statement is and why it's so important to business owners. We also review what's included in the statement and share some handy tips for creating one for your farming operation.
As the farming landscape continues to get more and more competitive, and margins become thinner and thinner, fully understanding our farm finances is no longer going to be optional. As we listen in to economists and the brightest minds in agriculture, the ones that are going to survive for the long run are going to be the farmers that are the best farm business managers.
Do yourself, your farm, and your future farming generations a favor and tune in to this episode.
SHOW HANDOUT
Are you looking to build a financially strong farming operation that will last for generations? Download this FREE resource for your copy of "Farm Credit Canada's Net Worth Statement."
In this valuable resource, you can start entering all your assets and liabilities in order to determine your farm's net worth. Having a Farm Net Worth Statement on hand is great for banking and business expansion decisions.
Your Farm. Your Legacy. Build It to Last.
DOWNLOAD HERE or click the image below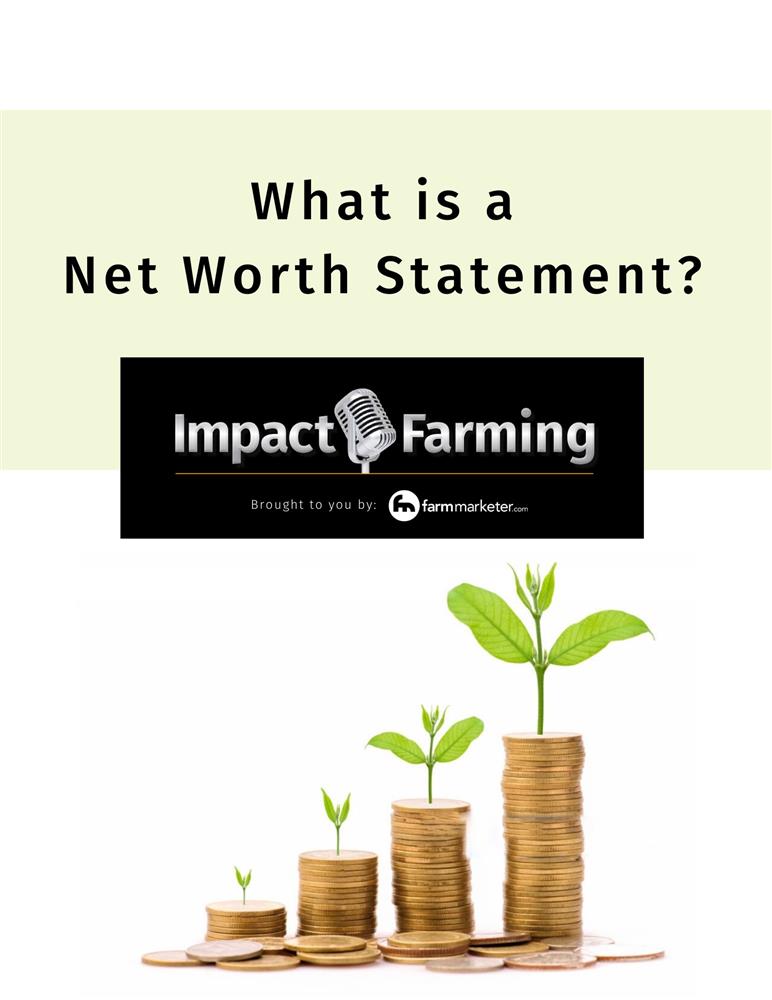 * Disclaimer - As always, this information is not intended to provide business or medical advice. To ensure that your own circumstances have been properly considered and that action is taken based on the latest information available, you should obtain professional advice from qualified business or medical professionals before acting on any of the information in this post.
...............................
Thank You To Our Show Sponsor

Here at The Impact Farming Show, our goal is to bring our audience the people and ideas that will IMPACT their farming operation. We couldn't do it without the continued support of our sponsors that are committed to supporting our show and our shared vision of helping farmers succeed.

Please take a moment to check out this week's show sponsor:
For over 70 years, Nachurs Alpine Solutions® has been the industry leader in NPK liquid fertilizer technology. We are proud to continue that tradition by introducing a new potassium-based fertilizer technology that is unique to both the ALPINE brand as well as the agriculture industry in general, and that is K-Tech ™

Learn more about Nachurs Alpine Solutions here.
 ...............................
Show Host
Tracy Brunet
CEO of Farm Marketer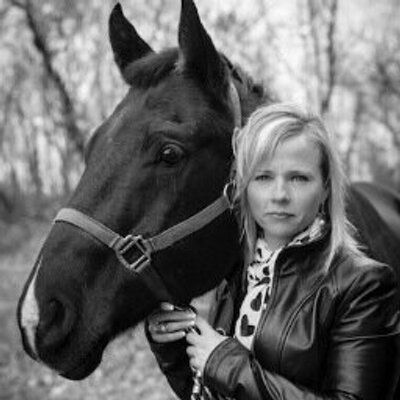 Tracy and her husband are cattle ranchers in South East, Manitoba. As host of the show, primary producer and agvocate, Tracy is passionate about helping farmers succeed in the business of farming. 
In each episode, Tracy chats with today's most successful farm advisors and industry leaders to bring our audience the best and most important ideas. 
Connect with Tracy Brunet - Twitter / Facebook / Instagram / Linked in
.....................
 The Impact Farming Show

Welcome to Impact Farming, Farm Marketer's video and audio show dedicated to helping Canadian farmers excel in the business of farming. Our goal with this show is to introduce our audience to the people and ideas that are going to make an IMPACT on their farming operation.