IF 73: Is Bigger Really Better? w/Terry Betker
Wednesday, January 29, 2020
Back
STREAM PODCAST LIVE
All our episodes are available on the following popular audio and video destinations:
Podcast: iTunes / Spotify / Stitcher / Soundcloud  / IHeartRadio
Video: YouTube

Episode 73: Is Bigger Really Better?
In today's show, Tracy and Terry discuss the controversial and often emotional subject of farm growth in an episode titled "Is Bigger Always Better?"
As the original entrepreneurs, farmers like to grow and develop their operations. It is what good farmers do, right? Nowadays, looking at our current farming landscape, we might ask if farmers have become obsessed with growth for the sake of growth? If so, how did we get to this point? Tracy and Terry explore these questions, plus they review some of the "hidden" costs, financial concerns, and important considerations that tend to get brushed aside, or completely forgotten, amongst the emotional excitement surrounding new opportunities to grow the farming operation.
Are you looking at growing your operation? Have you asked yourself why? Too often, growth is not questioned. Have you considered all angles, both good and bad, of the opportunity?
As a Farm Management Consultant, Terry has an extensive career dedicated to helping farmers make the right decisions for their farm business and family. We are excited to have him join us in this episode, where we explore the feather-ruffling topic of farm growth.
SHOW HANDOUT
Are you looking to grow your operation? Download this FREE resource titled "Is Bigger Always Better – A Framework for Evaluating Farm Growth."
In this valuable resource, we provide you with the TOP 10 questions that farmers should ask themselves before they consider growing their farming operations.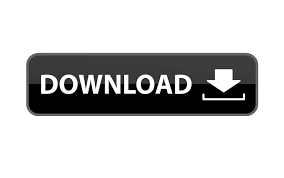 or click the image below.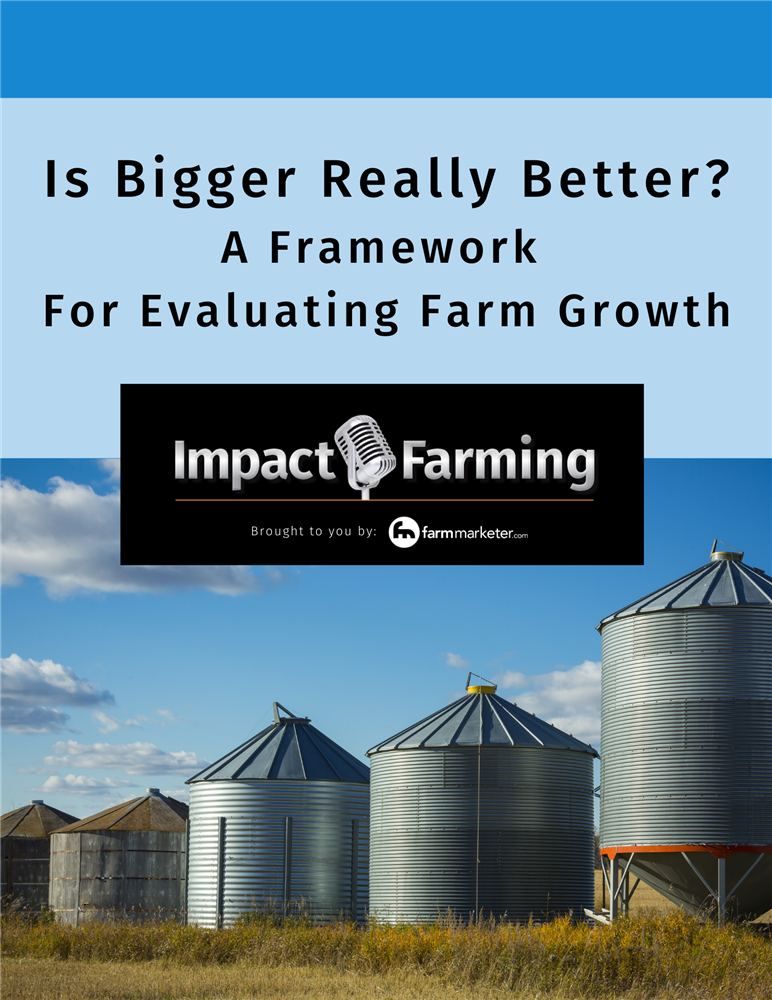 *Disclaimer - As always, this information is not intended to provide business or medical advice. To ensure that your own circumstances have been properly considered and that action is taken based on the latest information available, you should obtain professional advice from qualified business or medical professionals before acting on any of the information in this post.
...............................
Show Guest
Terry Betker
President & CEO of Backswath Management Inc.
 
Terry is President and CEO of Backswath Management Inc., a company that provides business management expertise to farm families across Canada on strategic and business planning, transition planning, financial analysis, benchmarking and human resource management.
Terry has delivered presentations on farm business management throughout Canada, the U.S., Mexico, Chile, New Zealand, Poland, Tasmania and the Netherlands. He teaches at the University of Manitoba. Terry is a professional agrologist, a certified agricultural consultant and a certified management consultant. He is the 2015 recipient of Farm Management Canada's Wilson Loree award, recognizing his contribution to developing and promoting new and positive change in agricultural business management practices and expertise in Canada.
Connect with Terry Betker - LinkedIn / Twitter / Facebook / Website
The Impact Farming Show
Welcome to Impact Farming, Farm Marketer's video and audio show dedicated to helping Canadian farmers excel in the business of farming. Our goal with this show is to introduce our audience to the people and ideas that are going to make an IMPACT on their farming operation. 
Show Host - Tracy Brunet
CEO of Farm Marketer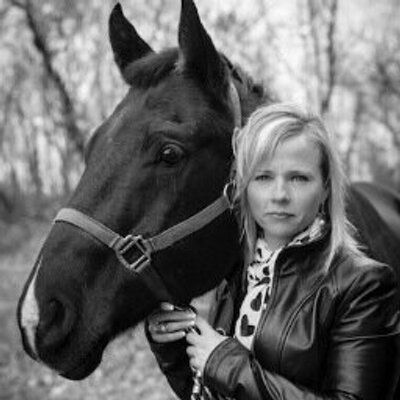 Tracy and her husband are cattle ranchers in South East, Manitoba. As host of the show, primary producer and agvocate, Tracy is passionate about helping farmers succeed in the business of farming. 
In each episode, Tracy chats with today's most successful farm advisors and industry leaders to bring our audience the best and most important ideas. 
Connect with Tracy Brunet - Twitter / Facebook / Instagram / Linked in