IF 72: The Keys To Financial Success w/Terry Betker
Wednesday, January 22, 2020
Back
STREAM PODCAST LIVE
All our episodes are available on the following popular audio and video destinations:
Podcast: iTunes / Spotify / Stitcher / Soundcloud  / IHeartRadio
Video: YouTube
This Episode Sponsored By: 
Episode 72: The Keys To Financial Success


In today's episode, Tracy speaks to Terry Betker from BackSwath Management about "The Keys to Financial Success."
So, what are the keys to financial success for farmers? Terry and Tracy both agree that financials are hands down the keys to financial success in farming operations. So why are they so important, you may ask?
Farm business financials capture financial performance regularly, and without that information, it's hard to get clarity on what your financial strengths and weaknesses are. More importantly, without that clarity and understanding, all decisions are made in a void of knowledge. These decisions can work out sometimes, however, they can often have very negative financial consequences on the farm.
Terry even goes on to state that financials are incredibly crucial for all businesses, and even more so, for farming operations. As important as they are, Terry shares that many farmers still do not have financials, and if they do have them, a good number of those farmers do not use the goldmine of data that can are found on those sheets of paper.
Join us as we explore the importance of financials, what the most important statements are, and how these documents can be used as the keys to financial success for your farming operation.

.........................

FREE SHOW DOWNLOAD

Free Quiz - "Spotting Financial Difficulties On The Farm"
There have been many reports this summer about weather challenges associated with drought, hail and recently in some areas, excess rainfall – challenges that will result in financial problems for many farms. Bad enough for one year but when the weather incidents stack up over two or three years, it can become nearly impossible to survive.

The first sign of financial difficulty often comes from within, in the form of a growing fear that funds will not be available when needed to pay bills. Some farmers will become aware of pending difficulties by analyzing budgets. Others will find out when their operating loan is too small to overcome a mounting pile of bills and payments. Whatever the circumstances, this anxiety about a cash shortfall is an early warning that things might soon be, or are already very wrong.
In support of today's episode, Terry Betker has kindly prepared a list of questions, adapted from a MAFRD pamphlet, that will help you determine whether or not you have a potential personal or business financial problem.
Are you experiencing financial stress on the farm? Be sure to download our FREE quiz titled "SPOTTING FINANCIAL DIFFICULTIES ON THE FARM" in order to be aware of the signs and symptoms of personal or business financial difficulties. 

Download Quiz <HERE> or click image below.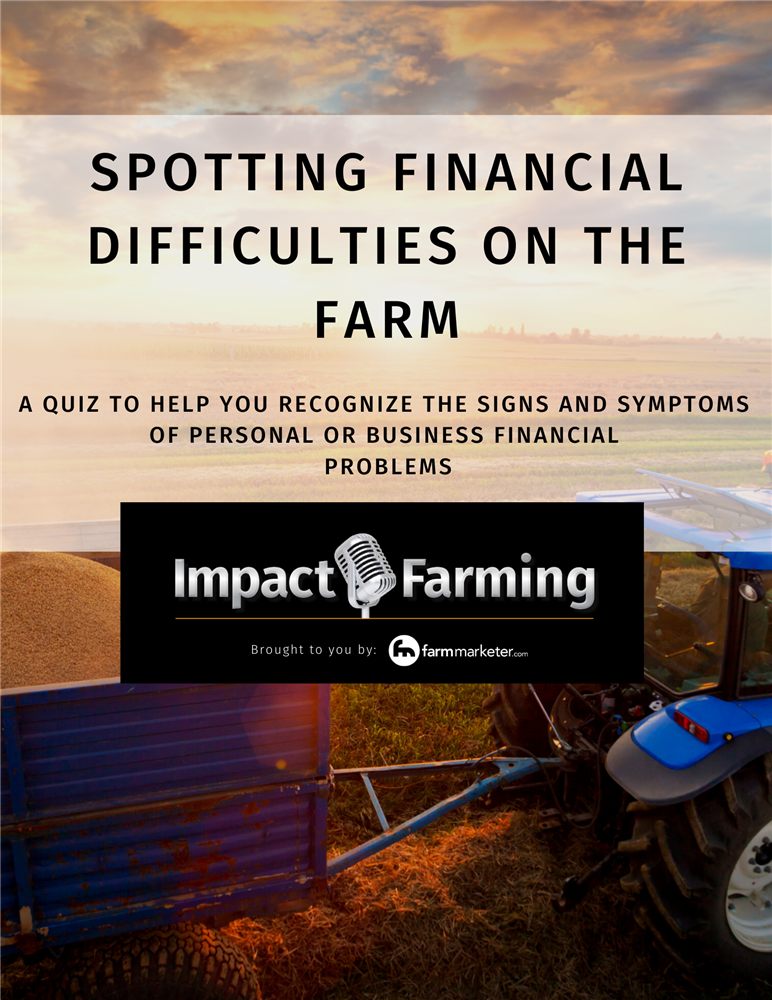 * Disclaimer - As always, this information is not intended to provide business or medical advice. To ensure that your own circumstances have been properly considered and that action is taken based on the latest information available, you should obtain professional advice from qualified business or medical professionals before acting on any of the information in this post.
...............................
Show Guest
Terry Betker
President & CEO of Backswath Management Inc.
 
Terry is President and CEO of Backswath Management Inc., a company that provides business management expertise to farm families across Canada on strategic and business planning, transition planning, financial analysis, benchmarking and human resource management.
Terry has delivered presentations on farm business management throughout Canada, the U.S., Mexico, Chile, New Zealand, Poland, Tasmania and the Netherlands. He teaches at the University of Manitoba. Terry is a professional agrologist, a certified agricultural consultant and a certified management consultant. He is the 2015 recipient of Farm Management Canada's Wilson Loree award, recognizing his contribution to developing and promoting new and positive change in agricultural business management practices and expertise in Canada.
Connect with Terry Betker - LinkedIn / Twitter / Facebook / Website
 Thank You to our Show Sponsor:

The Impact Farming Show
Welcome to Impact Farming, Farm Marketer's video and audio show dedicated to helping Canadian farmers excel in the business of farming. Our goal with this show is to introduce our audience to the people and ideas that are going to make an IMPACT on their farming operation. 
Show Host - Tracy Brunet
CEO of Farm Marketer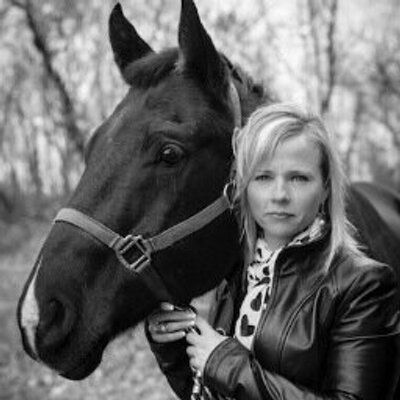 Tracy and her husband are cattle ranchers in South East, Manitoba. As host of the show, primary producer and agvocate, Tracy is passionate about helping farmers succeed in the business of farming. 
In each episode, Tracy chats with today's most successful farm advisors and industry leaders to bring our audience the best and most important ideas. 
Connect with Tracy Brunet - Twitter / Facebook / Instagram / Linked in