IF 66: Need To Chat Mental Health? w/Sylvia Massinon
Wednesday, December 4, 2019
Back
In this week's episode, we speak to Sylvia Massinon, a Social Worker & Educator, about resources available to farmers that are in distress.
Based in Manitoba, Sylvia's role includes educating the public and training volunteers for The Manitoba Farm, Rural & Northern Support Services (MFRNSS), which provides telephone and online counseling to farmers, rural and northern Manitobans. The goal of the telephone and online services is to provide non-judgemental counseling, support, information, and referrals for people in distress and/or crisis. While this line is targeted to Manitoba farmers, Sylvia kindly shares her time speaking to us about the overall importance and availability of support services to farmers across Canada.
During our interview, Sylvia goes on to share the alarming stat that reflects how challenging 2019 has been for farmers. When asked if they have seen increased call and online volume in 2019, she shares that MFRNSS has seen a 35% increase in support requests since this time last year. This can be seen as both alarming and encouraging. Alarming because it shows just how tough 2019 has been and encouraging because it's great to see that farmers are reaching out to seek the support that is needed.
As we continue to educate and remove the stigma around mental illness, Sylvia shares why she thinks these support tools are so necessary for farmers. First off, the telephone and online counseling services are completely confidential. For individuals that may be uncomfortable speaking to a local professional, the phone and online counseling, provides that privacy that many people need to feel comfortable in sharing their burdens. Secondly, they are run by counselors that are trained in crisis intervention, family violence, child welfare, suicide prevention, and more. Most importantly, they are there if you need them, and she encourages farmers to use these tools.
Please join us as we speak to Sylvia as she shares more about the crucial tools that are readily available to our farming community.
Resources
Founded in 2017, The Do More Ag Foundation was launched. Do More Ag is a not-for-profit organization focusing on mental health in agriculture across Canada. For a complete listing of support services available, we encourage our audience to visit https://www.domore.ag/resources They list Nationwide resources and individual resources by province.

*IMPORTANT NOTE – This episode and The Do More Agriculture Foundation is not intended to be a substitute for professional medical advice, diagnosis, or treatment. If you are in crisis, please visit your local emergency department or call 911 immediately.
Tune In Here...
This episode is also available on podcast iTunes / Spotify / Stitcher / Soundcloud / IHeartRadio
 * Disclaimer - As always, this information is not intended to provide business or medical advice. To ensure that your own circumstances have been properly considered and that action is taken based on the latest information available, you should obtain professional advice from qualified business or medical professionals before acting on any of the information in this post.
Sylvia Massinon
Klinic Community Health Social Worker & Educator,
Manitoba Farm, Rural & Northern Support Services

First began at Klinic Community Health in 2011 as volunteer in the Sexual Assault Crisis Program.
Graduated with a Bachelor of Social Work from the University of Manitoba in 2013; currently enrolled in University of Manitoba's Master of Social Work based in Indigenous Knowlges Program.
Manitoba Farm, Rural & Northern Support Services (MFRNSS) provides telephone and online counselling to farmers, rural and northern Manitobans. We also offer public education, a volunteer training program, and a monthly Suicide Bereavement Support group. The MFRNSS houses a Rural Mental Health Resource Centre with books, videos and articles related to rural, northern, Indigenous, and agricultural mental health.
Connect with Sylvia Massinon - LinkedIn / Facebook
About The Impact Farming Show
Welcome to Impact Farming, Farm Marketer's video and audio show dedicated to helping Canadian farmers excel in the business of farming. Our goal with this show is to introduce our audience to the people and ideas that are going to make an IMPACT on their farming operation. 
Show Host - Tracy Brunet
CEO of Farm Marketer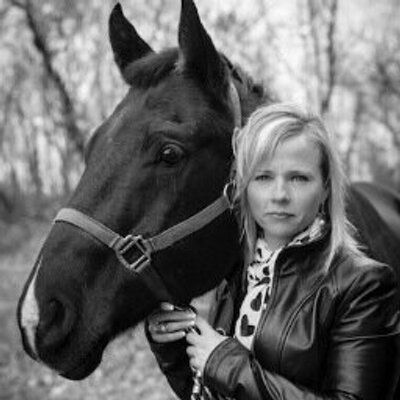 Tracy and her husband are cattle ranchers in South East, Manitoba. As host of the show, primary producer and agvocate, Tracy is passionate about helping farmers succeed in the business of farming. 
In each episode, Tracy chats with today's most successful farm advisors and industry leaders to bring our audience the best and most important ideas. 
Connect with Tracy Brunet - Twitter / Facebook / Instagram / Linked in