Season 1 Countdown - 3rd Place - Farm Culture Beats Strategy w/ Elaine Froese
Wednesday, August 14, 2019
Back
In celebration of The Impact Farming Show's First Anniversary, we will be counting down and rebroadcasting the TOP 4 episodes from season one. This week we are excited to bring you the 3rd top listened to and watched episode which was "Farm Culture Beats Strategy" with Elaine Froese.

It was originally aired on May 15, 2019, and Elaine's message resonated deeply with our audience. It quickly became one of our top episodes.

In this episode, Elaine defines Culture as the invisible glue that holds a business or a family team together. She states that agriculture is definitely a culture. Elaine has created a three-part framework to help our viewers learn about and create a strong culture on their farm.
Throughout the interview, Elaine shares some amazing insights on how the differences between farm family team members can either cause challenges and/or complement each other to build an even stronger farm family team. Awareness is the key.
Do you farm with family members? Whether it's your spouse or a multigeneration farm family, please do yourself a favour and watch this episode. The principles within Elaine's message can mean the difference between harmony and conflict on your farm, and at the end of the day, it can even mean the difference between the family farm continuing or failing due to personal conflict.
This episode is also available on podcast iTunes / Spotify / Stitcher / Soundcloud / IHeartRadio
 * Disclaimer - As always, this information is not intended to provide business or medical advice. To ensure that your own circumstances have been properly considered and that action is taken based on the latest information available, you should obtain professional advice from qualified business or medical professionals before acting on any of the information in this post.
Elaine Froese
Professional Speaker, Author and
Farm Family Coach

Elaine Froese is a farmer and has a background in conflict resolution and communication. She uses her knowledge to help fellow growers and ranchers face make-or-break issues head-on - so they can focus on the business of farming.
Connect with Elaine Froese -  Twitter / Facebook / LinkedIn /  www.elainefroese.com
About The Impact Farming Show
Welcome to Impact Farming, Farm Marketer's video and audio show dedicated to helping Canadian farmers excel in the business of farming. Our goal with this show is to introduce our audience to the people and ideas that are going to make an IMPACT on their farming operation. 
Show Host - Tracy Brunet
CEO of Farm Marketer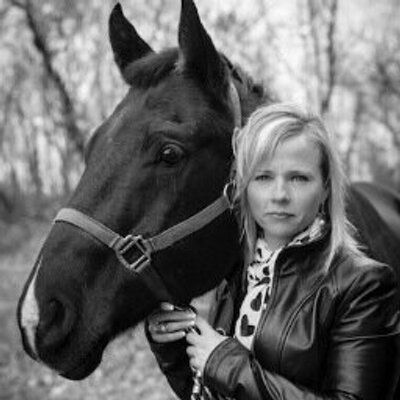 Tracy and her husband are cattle ranchers in South East, Manitoba. As host of the show, primary producer and agvocate, Tracy is passionate about helping farmers succeed in the business of farming. 
In each episode, Tracy chats with today's most successful farm advisors and industry leaders to bring our audience the best and most important ideas. 
Connect with Tracy Brunet - Twitter / Facebook / Instagram / Linked in