IF 052: The Story of Black Fox Farm & Distillery
Tuesday, July 30, 2019
Back
Black Fox Farms & Distillery
In this episode, Tracy visits Black Fox Farms & Distillery outside of Saskatoon, Saskatchewan. Barb and her husband John are grain farmers from Saskatchewan that reached a cross roads in their farming career. It was either expand or do something different. In the end, they wanted to be more connected to the consumer and do something different, so they created Black Fox Farms & Distillery which is a cut flower farm and distillery that produces award winning gin. The neat thing, they still farm, and their farm actually provides over 90% of the ingredients that go into their beverages.
You absolutely do not want to miss this innovating farmer episode that follows their exciting nontraditional farming journey.
This episode is also available on podcast iTunes / Spotify / Stitcher / Soundcloud / IHeartRadio
* Disclaimer - As always, this information is not intended to provide business or medical advice. To ensure that your circumstances have been properly considered and that action is taken based on the latest information available, you should obtain professional advice from qualified business or medical professionals before acting on any of the information in this post.
Black Fox Farm & Distillery
Created By Nature - Transformed By BlackFox
 
Black Fox is about taking our passion for agriculture and sharing it with you. We are third generation farmers that have farmed, studied, consulted and participated in agriculture on five different continents. On our ag journey, we have been recognized as Saskatchewan and Canada's Outstanding Young Farmers, by the national and provincial Institutes of Agrology and the Saskatchewan Ag Grads Association. We are alumni of the Canadian Agricultural Lifetime Leadership program and Nuffield Canada. In 2018, we were awarded Entrepreneur of the Year by Saskatoon Achievement in Business Excellence.
Connect with Black Fox Farms & Distillery: Twitter / Facebook / Instagram / Website / Pinterest
About The Impact Farming Show
Welcome to Impact Farming, Farm Marketer's video and audio show dedicated to helping Canadian farmers excel in the business of farming. Our goal with this show is to introduce our audience to the people and ideas that are going to make an IMPACT on their farming operation.
Show Host - Tracy Brunet
CEO of Farm Marketer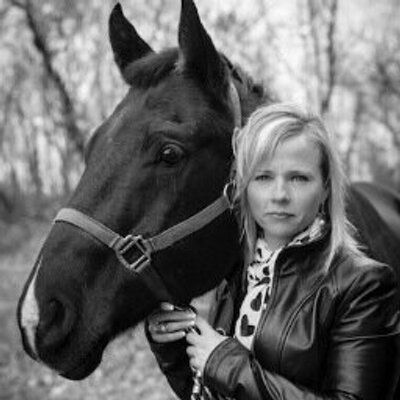 Tracy and her husband are cattle ranchers in South East, Manitoba. As host of the show, primary producer and agvocate, Tracy is passionate about helping farmers succeed in the business of farming.
In each episode, Tracy chats with today's most successful farm advisors and industry leaders to bring our audience the best and most important ideas.
Connect with Tracy Brunet - Twitter / Facebook / Instagram / Linked in