IF 049: B.S. (Being Safe) On The Farm w/Eldeen Pozniak
Wednesday, July 10, 2019
Back
In this episode of The Impact Farming Show, Tracy speaks with Eldeen Pozniak about the B.S. (Being Safe) On The Farm. Eldeen is a Saskatchewan farm girl with a passion for keeping farmers safe!
Tracy interviewed Eldeen at Canada's Farm Progress show in Regina after her presentation to Saskatchewan farmers about safety. In this interview, they chat about hazards, ways to remove those hazards and she shares some really amazing Apps that help farmers call for help in an emergency situation. Eldeen was kind enough to share her presentation with the Impact Farming audience and you can access the presentation here!
We hope you enjoy this episode!
This episode is also available on podcast iTunes / Spotify / Stitcher / Soundcloud / IHeartRadio
 * Disclaimer - As always, this information is not intended to provide business or medical advice. To ensure that your own circumstances have been properly considered and that action is taken based on the latest information available, you should obtain professional advice from a qualified business or medical professionals before acting on any of the information in this post.
Eldeen Pozniak

CEO – Pozniak Safety Associates Inc. in Canada


Eldeen, is a Saskatchewan Farm Girl! She grew up on a mixed farm in East Central Saskatchewan, and uses many of her experiences from that time in her life to understand and apply her approach to safety.
Eldeen is a Canadian Registered Safety Professional (CRSP), a Certified Health and Safety Consultant (CHSC), a Certified Health and Safety Management System Auditor (CHSMSA), a Fellow of the International Institute of Risk and Safety Management (FIIRSM) and a Chartered Member of the Institute of Occupational Safety and Health in the UK (CMIOSH),… She has a diverse safety designation and educational background.
Eldeen Pozniak - Facebook / LinkedIn / https://pozniaksafety.com
About The Impact Farming Show
Welcome to Impact Farming, Farm Marketer's video and audio show dedicated to helping Canadian farmers excel in the business of farming. Our goal with this show is to introduce our audience to the people and ideas that are going to make an IMPACT on their farming operation. 
Show Host - Tracy Brunet
CEO of Farm Marketer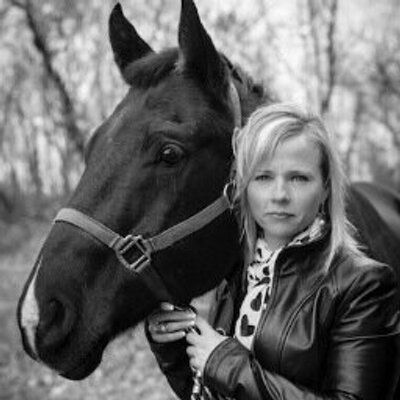 Tracy and her husband are cattle ranchers in South East, Manitoba. As host of the show, primary producer and agvocate, Tracy is passionate about helping farmers succeed in the business of farming. 
In each episode, Tracy chats with today's most successful farm advisors and industry leaders to bring our audience the best and most important ideas. 
Connect with Tracy Brunet - Twitter / Facebook / Instagram / Linked in