IF 048: Zach Johnson, MN Millennial Farmer
Wednesday, July 3, 2019
Back
In this episode of The Impact Farming Show, Tracy speaks with Zach Johnson the MN Millennial Farmer. Zach is a 5th generation family farmer from West Central Minnesota. Zach actively promotes agriculture by sharing his day-to-day experiences on the family farm. 
They discuss why he started posting videos about farming, the impact he hopes to make, and they dive into the highs and lows of his online journey that has resulted in a large social following and over 250,000 + followers on YouTube.
We hope you enjoy this episode!
This episode is also available on podcast iTunes / Spotify / Stitcher / Soundcloud / IHeartRadio
 * Disclaimer - As always, this information is not intended to provide business or medical advice. To ensure that your own circumstances have been properly considered and that action is taken based on the latest information available, you should obtain professional advice from a qualified business or medical professionals before acting on any of the information in this post.
Zach Johnson
Farmer. Vlogger. Public Speaker.




Known to his 250,000+ followers on YouTube as the "Millennial Farmer", Zach Johnson is a 5th-generation farmer who's spent his life growing, working, and learning on his family's farm.  With growing consumer awareness about where their food comes from, Zach has identified the need for an independent voice from the front lines of agriculture.  Zach actively promotes agriculture by sharing his day-to-day experiences in the agriculture world while providing farmer-to-farmer education to help facilitate a collaborative conversation between farmers and the public. 
MN Millennial Farmer - https://www.mnmillennialfarmer.com
About The Impact Farming Show
Welcome to Impact Farming, Farm Marketer's video and audio show dedicated to helping Canadian farmers excel in the business of farming. Our goal with this show is to introduce our audience to the people and ideas that are going to make an IMPACT on their farming operation. 
Show Host - Tracy Brunet
CEO of Farm Marketer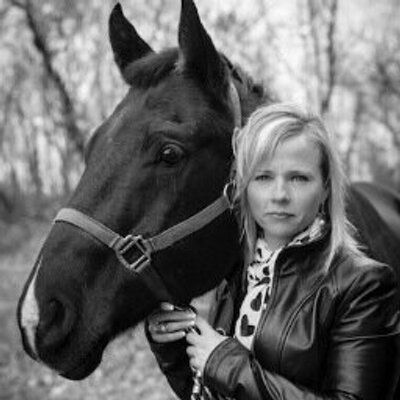 Tracy and her husband are cattle ranchers in South East, Manitoba. As host of the show, primary producer and agvocate, Tracy is passionate about helping farmers succeed in the business of farming. 
In each episode, Tracy chats with today's most successful farm advisors and industry leaders to bring our audience the best and most important ideas. 
Connect with Tracy Brunet - Twitter / Facebook / Instagram / Linked in