IF 47: Opportunities In Hemp w/Andrea Eriksson
Wednesday, June 26, 2019
Back
Are you curious about Hemp as a crop for your farming operation? In this episode of The Impact Farming Show, Tracy speaks with Andrea Eriksson about Opportunities In The Hemp Sector.
Andrea is the Business Development Office at NorQuest College in Edmonton and she recently delivered a presentation to farmers at Canada's Farm Progress Show on this very topic. She is joining us today to teach our audience about hemp crops and to discuss the recent growth of the industry.
Andrea and NorQuest College are excited to be offering two courses that will allow interested individuals to learn all about Hemp. One course is titled "Hemp Farming" and the second course is titled "Hemp Processing and Products." Both courses are reasonably priced and offer extensive learning materials.
For more information on these courses, you can visit with the NorQuest College website https://www.norquest.ca/hemp
We hope you enjoy this episode!
This episode is also available on podcast iTunes / Spotify / Stitcher / Soundcloud / IHeartRadio
 * Disclaimer - As always, this information is not intended to provide business or medical advice. To ensure that your own circumstances have been properly considered and that action is taken based on the latest information available, you should obtain professional advice from qualified business or medical professionals before acting on any of the information in this post.
Andrea Eriksson
Business Development Officer, Strategic Initiatives
NorQuest College

Since August 2017, Andrea Eriksson has served as the Business Development Officer, Strategic Initiatives at NorQuest College. Andrea is responsible for overseeing the development of environment sector programming. After earning her Bachelor of Commerce, Andrea attended The Washington Centre. Her time in Washington included working for the International Business Development Division at the Embassy of Canada.
 
After returning to Canada, Andrea worked as a Business Research Officer at The Business Link, assisting clients to develop business plans using market intelligence. Andrea has also worked as a Manager of Trade and Investment at Edmonton Economic Development, planning incoming investment missions, developing educational programming, and providing international market research to companies.
 
Andrea has been praised for her entrepreneurship and business development skills, superior market research abilities, and leadership skills.
NorQuest College - https://norquest.ca/hemp
Connect with Andrea -  andrea.eriksson@norquest.ca


About The Impact Farming Show
Welcome to Impact Farming, Farm Marketer's video and audio show dedicated to helping Canadian farmers excel in the business of farming. Our goal with this show is to introduce our audience to the people and ideas that are going to make an IMPACT on their farming operation. 
Show Host - Tracy Brunet
CEO of Farm Marketer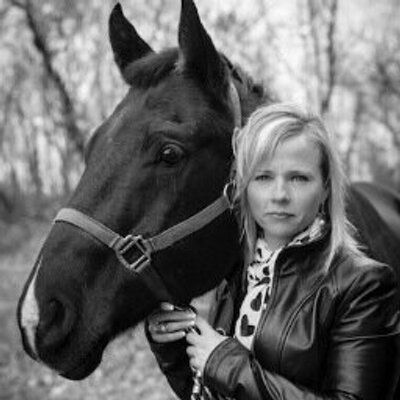 Tracy and her husband are cattle ranchers in South East, Manitoba. As host of the show, primary producer and agvocate, Tracy is passionate about helping farmers succeed in the business of farming. 
In each episode, Tracy chats with today's most successful farm advisors and industry leaders to bring our audience the best and most important ideas. 
Connect with Tracy Brunet - Twitter / Facebook / Instagram / Linked in