IF 42: Boost Your Brain w/Dr. Brynn Winegard
Wednesday, May 22, 2019
Back
Note - Podcast Only Interview

On this episode of Impact Farming, we sit down with Dr. Brynn Winegard to discuss "Boost Your Brain" farmer edition.
In this special interview with Dr. Brynn, she shares the brain-based tips and tricks you need to know for higher motivation, productivity, and functionality in all you do. In particular, we speak directly to the challenges that our busy and overworked farmers face on a daily and seasonal basis.

If you are one of those busy farmers yourself, you will not want to miss Dr. Brynn's vibrant and informative message.

Please note that today's episode is a podcast only interview with Dr. Brynn Winegard. We will resume next week with our regular video and podcast interview format.


This episode is also available on podcast iTunes / Spotify / Stitcher / Soundcloud / IHeartRadio
 * Disclaimer - As always, this information is not intended to provide business or medical advice. To ensure that your own circumstances have been properly considered and that action is taken based on the latest information available, you should obtain professional advice from a qualified business or medical professionals before acting on any of the information in this post.
Dr. Brynn Winegard
Award Winning Professor, Speaker, and
Expert in Business and Brain Sciences

 
Dr. Brynn Winegard is an award-winning professor, speaker, and expert. Brynn completed her formal education in Neuroscience, Psychology, Marketing, and Strategy (HSBc, MBA, PhD), coupled with over a decade in corporate marketing working for Pfizer Inc., Nestle Inc., and Johnson & Johnson Inc. While Professor Winegard retains positions as Faculty at Schulich School of Business, DeGroote School of Business, and University of Guelph, she has now dedicated herself to helping others through speaking about 'Building Better Business Brains' to groups, organizations and companies, stemming from her research, which combines business and brain sciences. Brynn combines real-world experience with frontier research to deliver impactful programming that will be sure to please audiences and elevate their daily business.
Clients are some of the world's top companies and organizations. When Dr. Brynn isn't speaking, she is a regularly featured expert in television, radio, and print.
Brynn is passionate about business, brain science, the intersection of business and brain science, speaking, dogs, golf, tacos, and travel.
Connect with Dr. Brynn -  Twitter / Facebook / LinkedIn /  www.drbrynn.com
About The Impact Farming Show
Welcome to Impact Farming, Farm Marketer's video and audio show dedicated to helping Canadian farmers excel in the business of farming. Our goal with this show is to introduce our audience to the people and ideas that are going to make an IMPACT on their farming operation. 
Show Host - Tracy Brunet
CEO of Farm Marketer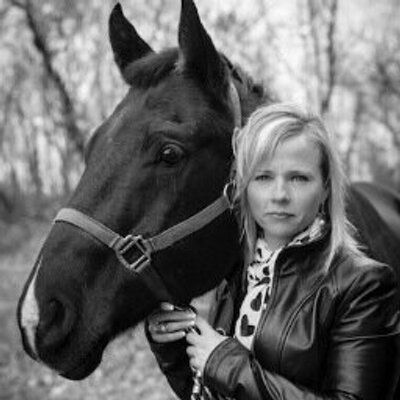 Tracy and her husband are cattle ranchers in South East, Manitoba. As host of the show, primary producer and agvocate, Tracy is passionate about helping farmers succeed in the business of farming. 
In each episode, Tracy chats with today's most successful farm advisors and industry leaders to bring our audience the best and most important ideas. 
Connect with Tracy Brunet - Twitter / Facebook / Instagram / Linked in