Episode 35: Dianne Finstad - The Story of Dianne Finstad
Wednesday, April 3, 2019
Back
On this episode of Impact Farming, we sit down with the one and only Dianne Finstad. 
Dianne Finstad is a media legend. She is well known as an agriculture reporter, an award-winning host of two shows, a freelance writer, and the host at many rodeo events.
It is a great pleasure that we have the opportunity to turn the tables on Dianne and ask her the questions. 
Tune in to hear the story of Dianne Finstad.
This episode is also available on podcast iTunes / Spotify / Stitcher / Soundcloud / IHeartRadio
Listen Here:
 * Disclaimer - As always, this information is not intended to provide business or medical advice. To ensure that your circumstances have been properly considered and that action is taken based on the latest information available, you should obtain professional advice from qualified business or medical professionals before acting on any of the information in this post.
Dianne Finstad
Agriculture & Rodeo Reporter

Dianne Finstad specialized in rodeo and agriculture coverage for decades. She began her career in 1981at CKRD-TV and Radio in Red Deer. Her award-winning TV programs "This Business of Farming" and "Makin' 8" were enjoyed by many Western Canadians. Dianne regularly covered the Canadian Finals Rodeo for TV, radio, and print, as well as the Calgary Stampede for CBC Television and reported from the National Finals Rodeo in Las Vegas. She co-hosted Shaw's broadcast of the Ponoka Stampede for five years. Dianne was a regular contributor to Canadian Cowboy Country Magazine, Canadian Rodeo News, and the Red Deer Advocate.
Connect with Dianne Finstad: Linked In / Twitter 
About The Impact Farming Show
Welcome to Impact Farming, Farm Marketer's video and audio show dedicated to helping Canadian farmers excel in the business of farming. Our goal with this show is to introduce our audience to the people and ideas that are going to make an IMPACT on their farming operation. 
Show Host - Tracy Brunet
CEO of Farm Marketer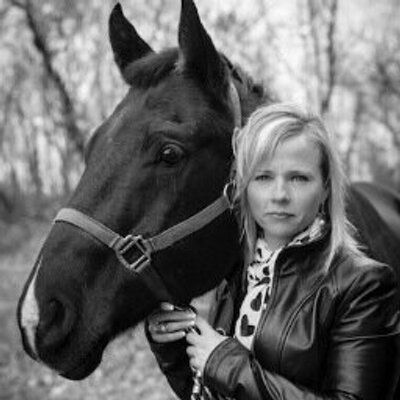 Tracy and her husband are cattle ranchers in South East, Manitoba. As host of the show, primary producer and agvocate, Tracy is passionate about helping farmers succeed in the business of farming. 
In each episode, Tracy chats with today's most successful farm advisors and industry leaders to bring our audience the best and most important ideas. 
Connect with Tracy Brunet - Twitter / Facebook / Instagram / Linked in