Back to News
Very Busy Opening Day at Canada's Farm Show
Wednesday, June 22, 2022
Reference: Press Release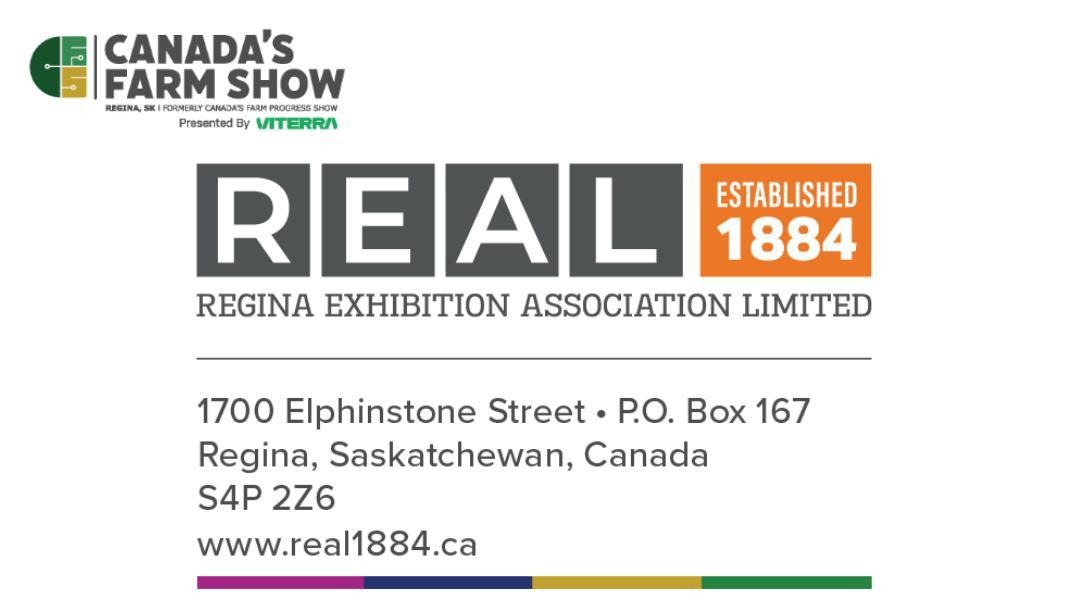 Media Advisory
For immediate release
June 21, 2022
Very Busy Opening Day at Canada's Farm Show
Regina, Saskatchewan – Day 1 one of Canada's Farm Show presented by Viterra is in the books. A strong day at the gate sees attendance trending above 2019 levels.
Exhibitors indicated they were incredibly busy and excited to be back in person.
"I noticed the mood of the farmers was upbeat and positive," said Jack Degelman, Degelman Industries Limited. "There was lots of people everywhere in every square inch of every building. I liked the indoors.  Everyone was on a level playing field, we aren't battling wind and rain, it was a good move."
It has been almost 1,100 days since the last in-person show.
"By far, the best Farm Show to date," said Campfire Grill's Darren Zawyrucka.
This year's show features over 400 exhibitors and international buyers from 50 countries.
"Day 1 of Canada's Farm Show presented by Viterra was incredible," said Tim Reid, President, and CEO of REAL. "After such a long time apart, it was incredible to see exhibitors and the public together once again. I can't wait to see what the next two days have in store."
Tomorrow, Wednesday, June 22 is Education Day at Canada's Farm Show.
The show opens to the public at 9 a.m. at the REAL District.
The schedule for June 22 is as follows: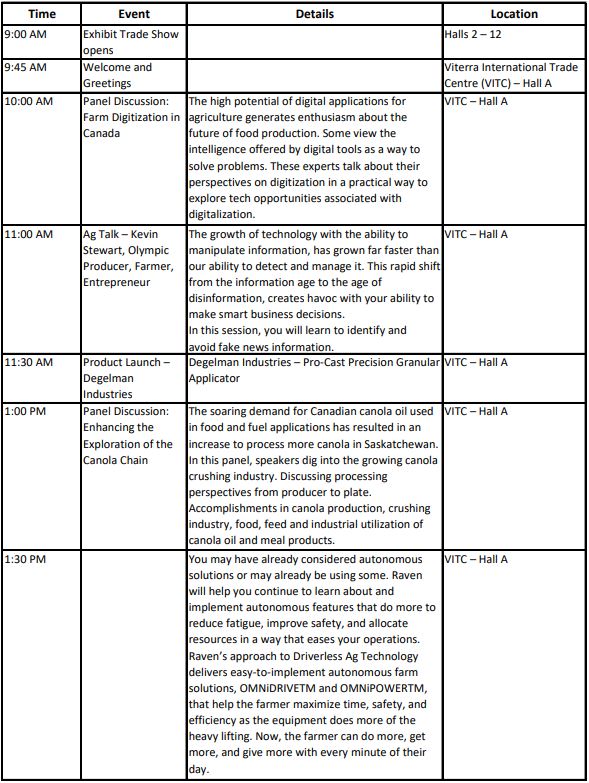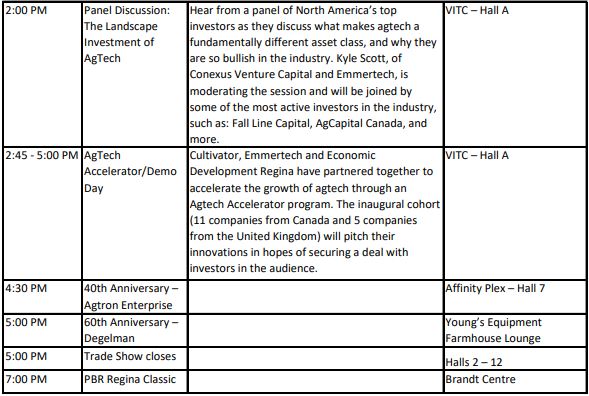 We look forward to welcoming you to Canada's Farm Show presented by Viterra! For complete show
details, go to
www.canadasfarmshow.com
.