Back to News
Top 5 economic trends for Canadian agriculture and food to watch in 2022
Friday, January 14, 2022
Reference: FCC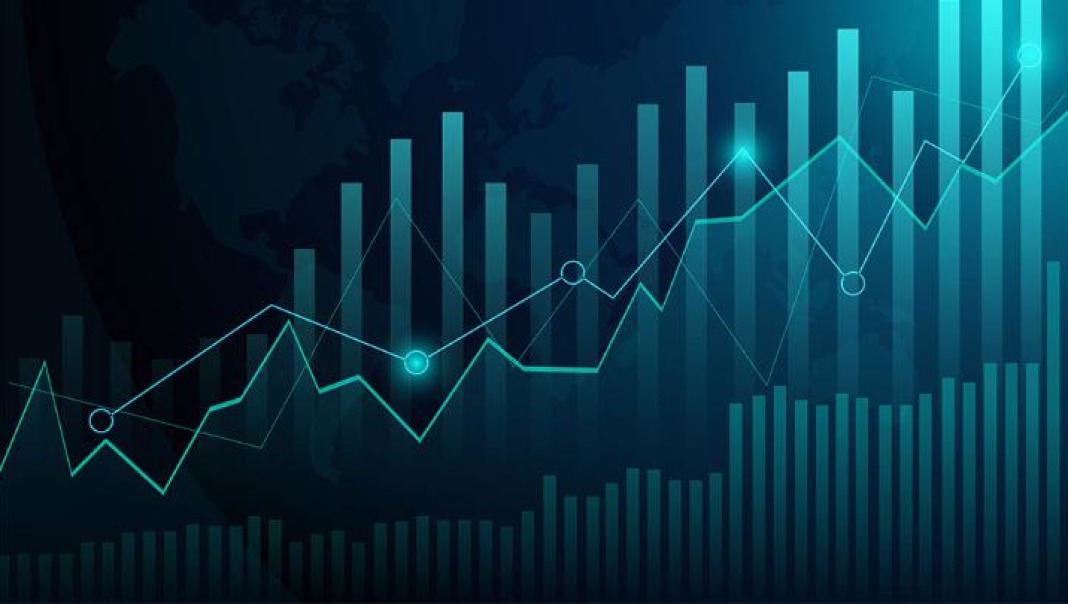 A wild ride in 2021 is throwing us into 2022 off-balance and uncertain. Last year wasn't the year of recovery and respite we thought was imminent after the horror story that was 2020. Instead, we're left with trends increasingly difficult to forecast. COVID-19 continues to wind itself around virtually every global and domestic economic development, complicating things outright. Weather disasters have wreaked havoc with the transportation of manufacturing inputs and outputs. The world seemingly cannot (or will not) stop demanding rapidly disappearing goods and services. Inflation is unusually high. Canada's labour market has perhaps sorted itself out overall, but pockets of great uncertainty remain.
For these reasons, we're suggesting those in Canada's agriculture and food sectors monitor the following five trends in 2022. We've suggested charts to make that easier: inflation and future interest rate changes (the yield curve), ongoing supply chain woes (Baltic Dry Index), labour shortages (Beveridge Curve in food processing), supply-demand imbalances (stocks-to-use ratios), and strength in demand for meat amid inflation (the FCC Meat Demand Index).
1. Inflation, inflation, inflation
Inflation is our first trend to monitor in 2022 as it underlies each of the other four trends. Because the bond market conveys expectations about future inflation, we're monitoring changes in the yield curve to assess inflationary pressures.
Figure 1: Changes in the yield curve reflect economic volatility produced by COVID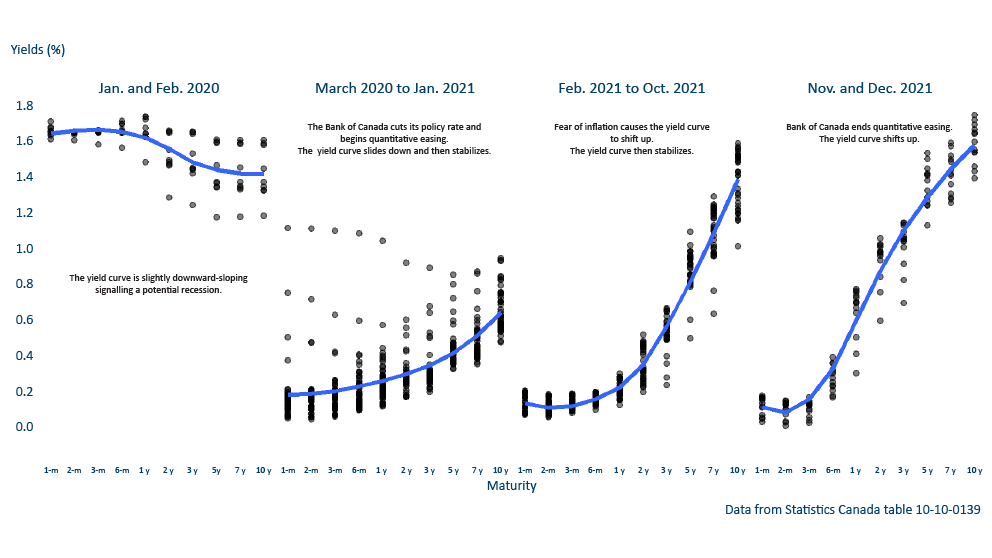 Pre-pandemic, the yield curve suggested Canada was headed for weak economic growth, then COVID-19 triggered the worst Canadian recession since the Great Depression. The Bank of Canada (BoC) cut its prime rate and began a program of quantitative easing.
One result of the economy ramping up from the initial shock in 2020 was rising inflation. That was a good thing: prices had fallen but then recovered. They've continued rising, with inflation now expected to be above the Bank's target rate for most of 2022.
Short-term bond yields have climbed in line with expectations for the BoC to increase its policy rate by at least 100 basis points in 2022. But long-term bond yields have retreated from the highs of late November, suggesting markets aren't overly concerned about inflation accelerating and requiring further rate hikes. And while persistent supply chain disruptions and global demand will prompt higher prices of virtually everything and supply shortages may continue for some key commodities, pressures on oil, gas and global ag commodity supplies are expected to weaken. Of course, the biggest unknown right now is omicron threatening the progress in unlocking supply chains... 
Read More