Back to News
STIGMA-FREE SOCIETY STRIVES FOR IA FINANCIAL GROUP'S PHILANTHROPIC 100K DONATION!
Monday, November 20, 2023
Reference: Stigma-Free Society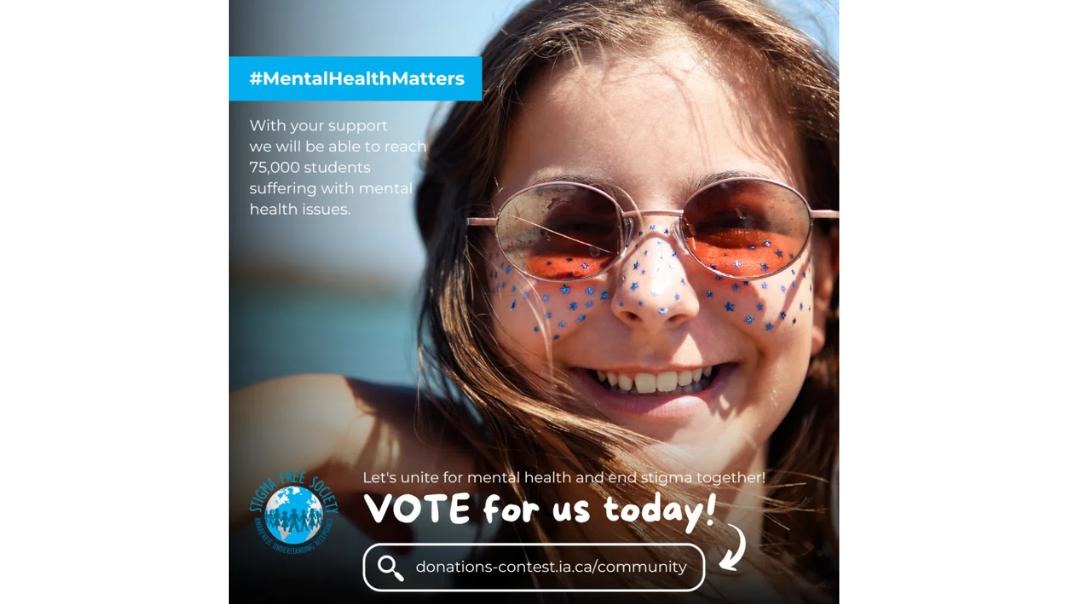 We're overjoyed to share the fantastic news!
Stigma-Free Society (SFS)
has been selected as one of the twelve finalists in iA Financial Group's esteemed philanthropic contest. This remarkable opportunity offers us a chance to secure a substantial donation of up to $100,000—a game-changing step for our mission and the mental health landscape.
This isn't just about a contest; it's about empowering change on a national scale. With this generous support, SFS can revolutionize mental health education across Canada. The impact is immeasurable—enabling us to expand our reach, develop innovative initiatives, and create a more inclusive, stigma-free society.
Your vote holds incredible power! Head to 
iA Financial Group's website
and cast your vote for Stigma-Free Society. Join us in our mission to redefine mental health awareness and ensure that no one faces the challenges of mental health issues alone.
Together, we can make a significant and lasting difference in our communities. Every vote counts!
Contest Voting and Information Available on
SFS Social Media Channels
:
Twitter
Facebook
Instagram
LinkedIn



Read More