About Me
Rees was born and raised on Poplar Haven Farms near Wimborne, Alberta and grew up as a `lover of the land'.  Since earning a Bachelor of Commerce degree from the University of Calgary, he has operated Maine Haven Ranching, a mixed farming and ranching operation near Wimborne and Pine Lake. Rees started his real estate career over 18 years ago and owns Smith & Griffith Real Estate Team at CIR Realty with Kari Griffith.
Rees is a rural property specialist with externsive farm and ranch, acreage, residential, recreation and development expertise. His knowledge of the land and rural property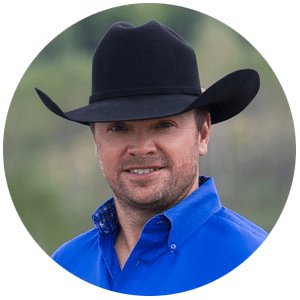 surpasses that of most MLS Realtors providing his clients with a competitive advantage in rural propety negotiations.
 "I strive to provide fast, effective and efficient real estate services by taking advantage of today's communication technology while still putting a personal touch on every deal with a handshake and a smile."
Known as Alberta's "No Bull" Realtor®, Rees delivers an approach to real estate based on his western values of honesty, loyalty and integrity. He offers his clients maximum exposure for their properties through his membership in residential, rural and commercial real estate on both the Calgary Real Estate Board (CREB) and the Central Alberta Realtors Association (CARA) – Red Deer MLS®.
To provide a broader scope and range of services, Rees has partnered with Kari Griffith to create the Smith & Griffith Real Estate Team.
From urban residential homes to country acreages, from farms and ranches to investment or recreational properties, the Smith & Griffith Real Estate Team provides its valued clients with superior real estate experiences.
Call the Smith & Griffith Real Estate Team today to discuss your real estate needs!