Back to News
Produced on the Prairies
Friday, September 22, 2023
Reference: Press Release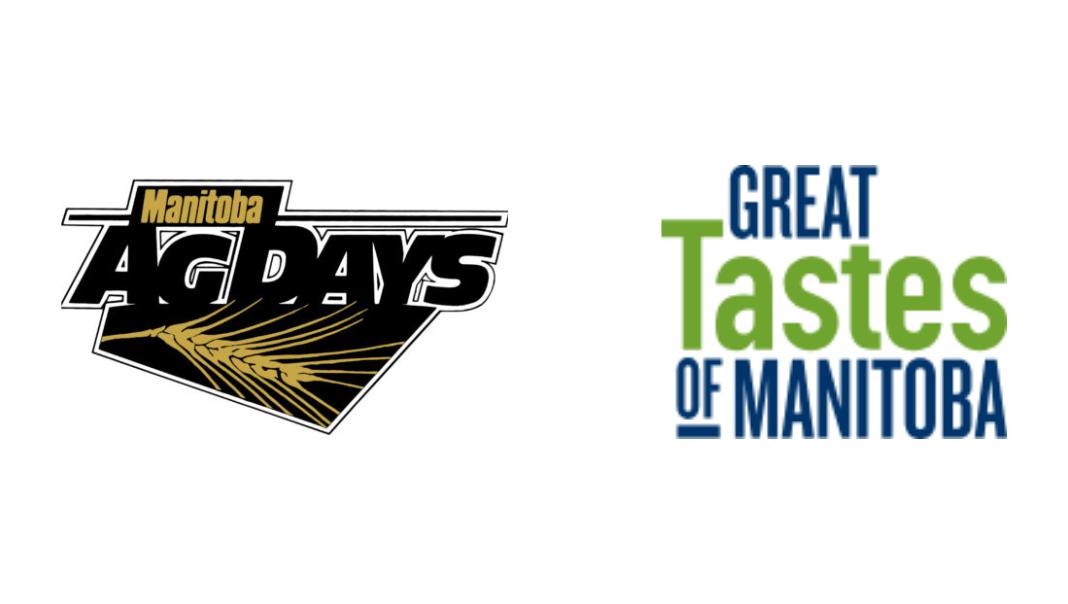 For immediate release
September 22, 2023
Winnipeg, MB
Two Manitoba icons are joining forces! Manitoba Ag Days and Great Tastes of Manitoba are excited to announce a partnership that will help bring stories of agricultural innovation and accomplishment to audiences across Canada.
In celebration of the 35th anniversary season of Great Tastes of Manitoba, the producers of Manitoba's most watched cooking show will partner with Manitoba Ag Days to create a series of documentaries about the community of passionate people who work in Manitoba's agricultural and agri-food sector. There is no shortage of stories to tell when it comes to the food, beverage, fuel, fibre, equipment, technology and brain trust that the local agriculture and agri-food sector offers to the world.
"Produced on the Prairies" will premiere at the 2024 Manitoba Ag Days event and will be followed by broadcasts on CTV Winnipeg and The Rural Channel in fall 2024.
"In past seasons, we have primarily showcased folks who work in food production - livestock and grain farmers - from across the province. We've compiled over sixty stories about farms and agricultural communities and everyone we've met has been so welcoming and genuine in their passion for what they do" says Great Tastes of Manitoba's Senior Producer, Donalee Jones. "Now, to be able to share the stories, not just about the food produced on the prairies, but of all the ways in which agriculture impacts the life of an average Manitoban, is a very exciting opportunity." Viewers will get an exclusive behind the scenes look at a world of agriculture that goes well beyond the farm gate. One in twenty jobs in Manitoba is in the agriculture and agri-food sector.
Great Tastes of Manitoba is a farm-to-table cooking series hosted by popular Winnipeg media personality, Dez Daniels. In every episode Dez is joined by a local food expert who shares recipes made with the nutritious and affordable ingredients produced by Manitoba's farmers. In addition to the delicious recipes, viewers will be taken on a behind the scenes journey into the world of agriculture where they will be introduced to farmers and agricultural communities in our province. Great Tastes has been a staple in the hearts and homes of Manitobans since its establishment in 1991. The series is produced by Frank Digital with funding provided by the Government of Canada and Manitoba Agriculture through the Sustainable Canadian Agricultural Partnership and Manitoba's farmers and ranchers through their non-profit industry associations: Manitoba Beef Producers, Hello Canola, Manitoba Chicken, Manitoba Crop Alliance, Manitoba Pork, Manitoba Pulse &
Soybean Growers, Manitoba Turkey Producers.
Manitoba Ag Days is Canada's largest indoor farm show. The 47th annual event will take place Jan 16 – 18th in Brandon, Manitoba. The three-day exposition includes world class speakers, and over 550 exhibitors. During the show, the 540,000 square foot Keystone Centre is transformed into a hub for all things agricultural. "Manitoba Ag Days takes great pride in bringing the ag community together. We strive to create a welcoming environment where farmers can come together to do business, face-to-face, with ag manufacturers, companies and retailers. They can find the latest technology and services to build their businesses." explained Manitoba Ag Days General Manager, Kristen Phillips.
"It is great to see these two organizations that are so passionate about agriculture come together to celebrate all of the people, products, economic development, job opportunities that are Produced on the Prairies." said Brad Crammond, Co-Chair of the Manitoba Ag Days Board of Directors. "We can't wait to share the first episodes at Manitoba Ag Days in January!"
For more information or media inquiries please contact:Teresa Vallotton
–Media Coordinator, Manitoba Ag Days at (204) 526-0574 
media@agdays.com
Donalee Jones
– Senior Producer, Great Tastes of Manitoba at (204) 290-3950 
donalee@frankdigital.ca

www.greattastesmb.ca
www.agdays.com