Back to News
No Weigh Like It
Friday, September 29, 2023
Reference: Sponsored Article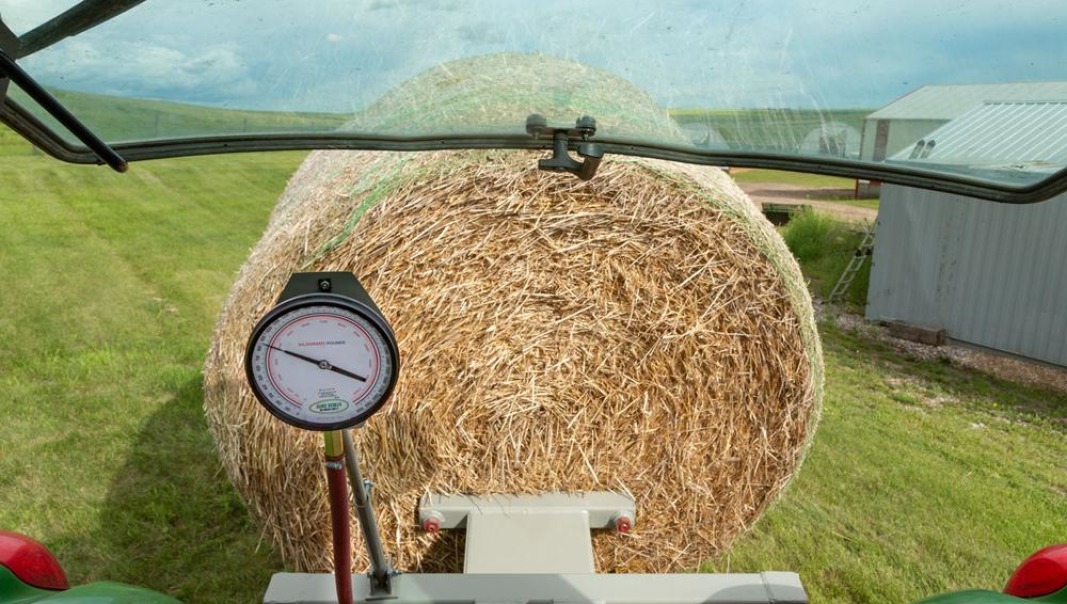 Nestled in the heartland of Alberta 5H Manufacturing is run by Steven Haller. His family has been farming in this area for three generations. From grain to cattle they have worked hard at maintaining a small but thriving operation that takes care of their families and gives back to the community.
In 2018 5H Manufacturing purchased the Elias Scales line and moved the business to Steven's family farm between Trochu and Huxley, Alberta. In 2019 they introduced their newest product, the ProMount Gate System and they're excited to see the positive response from the farming community. This gate mounting system was developed out their own experiences of managing their own cattle operation. All aspects of the manufacturing process are implemented in their farm-based facility and the team works hard to continually improve the product lines and services.
The 5H Manufacturing products are developed and tested with a hands-on approach on the Haller farm and must pass their high standards for durability and ease of use. They're dedicated to always provide products that help you become more efficient so you can enjoy the lifestyle that you've created.
Livestock & Bale Scales
Elias Scales uses a unibody platform which holds a single scale unit that operates on fluid pressure.
They do not require electricity to operate allowing them to be used anywhere.
Extreme temperatures are not an issue when using this scale system.
Simple to use and durable. Our zero maintenance and accurate scales make them a great choice.
Our scales are accurate to 1% or less, but are not a trade legal scale.
We use a 6inch dial gauge that reads lbs and kg's that can be mounted in a number of ways, with a simple zero adjustment.
We have scales that have been in service since the 1980's and all can still be serviced and repaired if needed.
LIVESTOCK PLATFORM SCALES

LIVESTOCK CRATE SCALE

Our livestock platform scales are available in a variety of sizes, with 3000 lb. capacity.
Cattle scales are 94 inches long and 18, 24 or 30 inch widths.
No concrete base is required and does not need to be perfectly level to give and accurate weight.
We also can supply scales for weighing hogs, sheep or goats with 1000 lb. capacity.

Our crate scale is a 24 x 94 inch scale with rolling doors at each end, 3000 lb. capacity.
Crate is 24 inches wide at the base and widens to 30 inches on the sides.
A transport frame can be added at any time and is quick and easy for 1 person to use to transport the scale.






BALE SCALES

 

We have two types of bale scales to meet your needs.
A cradle scale that has a 3000 lb capacity and can be converted to a flat platform in minutes. It can be used to weigh a bale in the field, yard or on a trailer or on the back of a truck. (A compact trailer for it is available as well).
The 3point hitch scale is a rugged unit that is easy to use in the field gathering bales after baling or year round.
An adapter plate is available to make the 3pt unit mount to your skidsteer loader.