Back to News
Maple (Re)Leaf
Wednesday, July 14, 2021
Reference: Sponsored Article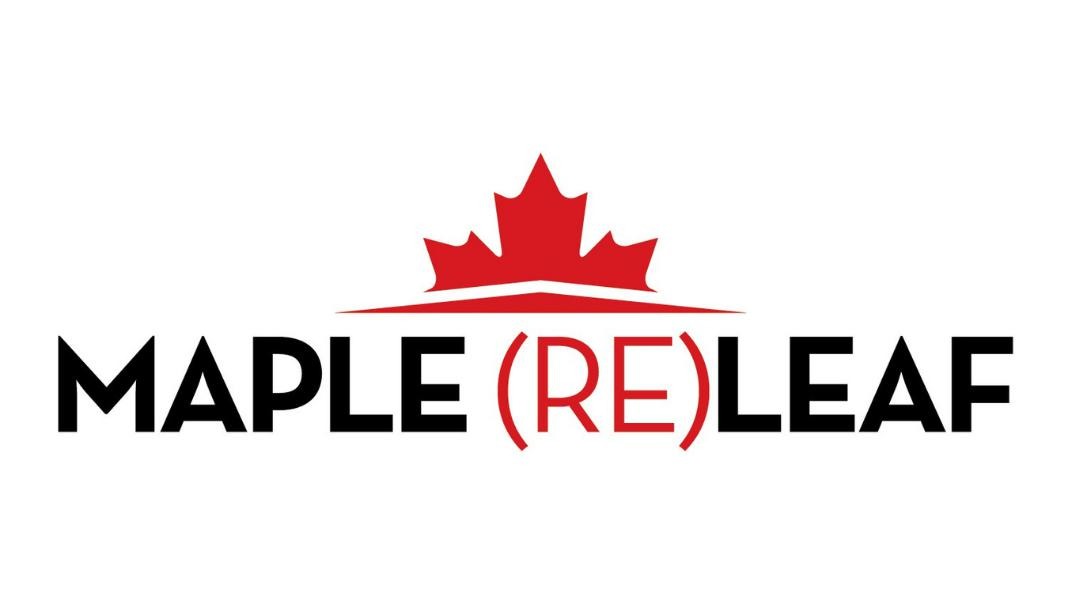 Saskatoon, Saskatchewan – July 12, 2021 One of Canada's largest and most unique national fundraising campaigns for mental health launched June 30 and is supported by great Canadians such as celebrity chef Lynn Crawford, award-winning comedian and actress Catherine O'Hara, actor Kim Coates, Toronto Maple Leaf Mitchell Marner, actor Jason Priestly, National Ballet of Canada Artist-in-Residence Greta Hodginkson, and actress from Riverdale Tiera Skovbye will join one of Canada's leading contemporary artists Charles Pachter to help spread the word for Maple (Re)Leaf and its goal to raise significant funds for mental health.
Proceeds raised will benefit mental health initiatives for The Do More Agriculture Foundation, ReLeaf Foundation of Canada, as well as an additional 16 foundations located across Canada.
What is Maple (Re)Leaf?
Maple (Re)Leaf will become a national movement to help end the stigma surrounding mental illness through the power of art. Canadian native, artist, Officer of the Order of Canada, a Member of the Order of Ontario, a Chevalier of France's Order of Arts and Letters, and a recipient of the Queen's Golden and Diamond Jubilee, Charles Pachter, heads the Maple (Re)Leaf initiative as Artistic Director and designer of the 4.5" wide x 19.5" tall Maple (Re) Leaf art sculptures. Participating celebrities will lend their voice to amplify the message and raise awareness.
Individuals are encouraged to visit maplereleaf.ca and support Do More Ag, and choose a donation level they would like to make, such as the minimum $30 donation. A Maple (Re)Leaf sculpture will be planted in a prominent local setting in Canada with each contribution made. Other donation levels include the option to own one of these unique and distinctly Canadian sculptures.
Volunteers began on June 30 to plant the thousands of Maple Leafs made possible by the donations collected. The installations, featured in communities from coast to coast, will represent the generous spirit of donors and bring further awareness of mental health in Canada. Continuing the conversation from World Mental Health Day which takes place on October 10, 2021, The Do More Agriculture Foundation has the honor of creating the final installation, on October 14, 2021.
The pandemic has changed how we lead our lives, including how we gather as individuals and communities. Recent statistics show that 1 in 4 Canadians will experience a mental health problem at some point in their life. 1 in 8 jobs in Canada are related to Agriculture yet producers are lacking resources related to mental health. Statistics show that 62% of Canadian farmers are categorized with mid-stress and 14% with high stress. Younger farmers show signs of higher stress and are generally less effective at coping with stress. Maple (Re)Leaf allows Canadians to come together and help raise money for a cause affecting every single one of us during this challenging time in our history.
"Canada is a country defined by many things: its sheer size, open space, stunning natural beauty, lakes, rivers, trees, and its cultural mosaic that is proudly Canadian. One symbol embodies all that we are as a nation. It is our identity. It is our enduring sense of national pride… THE MAPLE LEAF." said Charles Pachter.
Funding information can be obtained via DMAF's website at: 
https://www.domore.ag/
Click Here
 to directly donate to The Do More Agriculture Foundation Maple (Re)Leaf Campaign.