Back to News
Farm Family Podcast: Episode 07 - Making Good Decisions For Farm Transition with Lance Woodbury
Thursday, September 21, 2023
Reference: Podcast Corner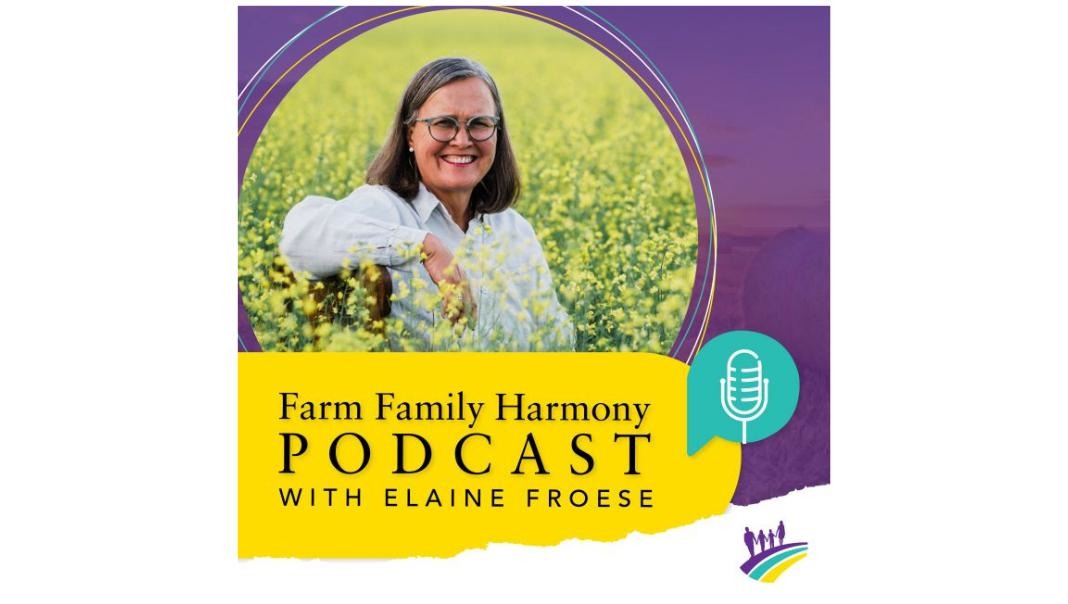 Episode 07: Making Good Decisions For Farm Transition with Lance Woodbury
by Elaine Froese | September 18, 2023 | Farm Family Harmony Podcast
Join Elaine in this episode as she sits down with Lance Woodbury, a renowned expert in farm transition planning. Lance's expertise has guided countless families to achieve prosperous farm successions.
Tune in to discover insightful discussions on decision-making strategies for farm transitions, the essential steps for a seamless farm transfer, and navigating the intricate landscape of family dynamics during this crucial process.
Elaine and Lance also shed light on pivotal financial considerations and the legal facets of farm succession. These elements are the bedrock for ensuring a harmonious transition within your farming family.
Get your farm family talking and making decisions to kick-start better farm transition conversations.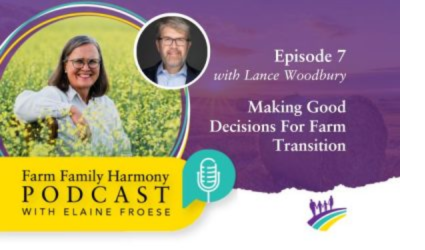 Click Here

 to listen to Elaine's Podcast
Our membership is launching this fall!
Get simple, practical, and actionable tools to get traction in your farm transition.
Join the Farm Family Transition Membership: Your Path to Harmony waitlist: 
elainefroese.com/membership
Download for free here: 
elainefroese.com/free-planning-resources/
Book Elaine Froese to Speak at Your Next Event: 
elainefroese.com/speaking
Get the Online Course: 
elainefroese.com/online-course
Get a Farm Transition coach: 
elainefroese.com/coaching
Shop Elaine's Bookstore: 
elainefroese.com/shop/#books
Follow Elaine On social to hear about upcoming events, free transition tools, and finding harmony tips!
Facebook: 
http://www.facebook.com/farmfamilycoach
Instagram: 
http://www.instagram.com/farmfamilycoach
LinkedIn: 
http://www.linkedin.com/in/farmfamilycoach
YouTube: 
http://www.youtube.com/c/farmfamilycoach
Twitter: 
twitter.com/elainefroese