Back to News
Innovation Showcase
Monday, November 21, 2022
Reference: Press Release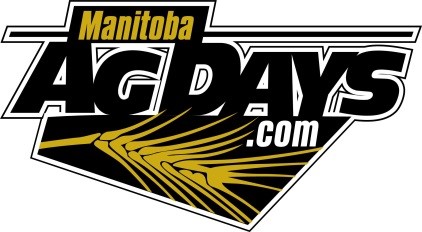 PRESS RELEASE - For Immediate Release
Brandon, MB
Monday, November 21, 2022
Innovation Showcase
"The Innovation Showcase is back for its fourth year, featuring 32 products and services vying for the top spot in each of our seven categories", stated Brad Crammond, Manitoba Ag Days Innovation Showcase Committee Chair. The seven categories include: Ag Technology, Agribusiness Services, Agricultural Equipment, Agronomics, Animal and Livestock, Farm Built Solutions and Farm Safety.
Brad Crammond says "I think, as producers, we are always looking for ways to improve how we do things on our farms and that's why many of our attendees are drawn to this showcase year after year. The Innovation Showcase definitely highlights the progression in our industry and we take great pride at Manitoba Ag Days in bringing these products to the forefront and presenting them on a broader scale. Many companies have gotten their start at our show and we couldn't be happier to help."
The Innovation Showcase Committee will visit with each entrant before determining the winner in each category. Winners will be announced Wednesday, January 18, at the show.
We invite you to learn more about the 2023 Innovation Showcase contenders by connecting with them before the show:
The Western Producer and the Manitoba Co-operator are the presenting sponsors of the Innovation Showcase at Manitoba Ag Days. Each of the 7 categories is sponsored by one of Glacier Farm Media's brands. Thank you to Ag Dealer, The Canadian Cattlemen, Grainews, CountryGuide and Discovery Farms for being such strong supporters of Ag Innovation in our industry.
The Manitoba Ag Days show is an annual three-day exposition of agriculture production expertise, technology and equipment that attracts exhibitors and visitors from across Canada and the United States of America held at the Keystone Centre in Brandon Manitoba. The 2023 show dates are Tuesday, January 17 - Thursday, January 19.
For more information or the latest updates please visit 
https://www.agdays.com/
or follow us on Facebook, Twitter or Instagram @mbagdays.
For all media inquiries please contact:

Teresa Vallotton - Communications Coordinator at (204) 526-0574 
media@agdays.com

OR
Kristen Phillips, Manitoba Ag Days General Manager at (204) 728-4137 
coordinator@agdays.com