Back to News
Impact Farming Show - Sheri Griffiths - Working with your Banker
Wednesday, December 5, 2018
Reference: Farm Marketer
On this episode of Impact Farming, we sit down with Sheri Griffiths to discuss working with your banker.
For farmers, borrowing money is one of the biggest parts of farming. These days, you do not get far without borrowing money. 
Sheri explains what bankers like to see when someone comes to the bank to borrow money. First off, the bank needs to know what your goals are. Secondly, coming prepared with a business plan or a draft can really help kick-start the borrowing process. It doesn't have to be a perfect plan.
Tracy asks Sheri "Is it normal for your banker to ask you a lot of questions?" Sheri reassures our listeners that yes, bankers asking a lot of questions is completely normal. You want your banker to ask questions and you should be concerned if they do not. Your banker is on your side and always working to find the best options for you. Bankers ask a lot of questions to better understand your operation. She also shares her thoughts that your relationship with your banker is important and they like to be thought of as part of your business management team.
We also talk about the extremely important topics of cash flow and how borrowing money can help grow your business faster.
Don't miss this great episode with Sheri Griffiths.
This episode is also available on podcast iTunes / Spotify / Stitcher / Soundcloud / IHeartRadio
Listen Here:
 * Disclaimer - As always, this information is not intended to provide business or medical advice. To ensure that your own circumstances have been properly considered and that action is taken based on the latest information available, you should obtain professional advice from qualified business or medical professionals before acting on any of the information in this post.
Sheri Griffiths
Regional Vice President
Business Banking Greater Toronto Area at 
BMO Financial Group

Sheri Griffiths is responsible for Bank of Montreal's Business Banking in the Greater Toronto Area. Sheri brings over 30 years of extensive retail and commercial experience to this role. She has been with BMO for 18 years and holds an MBA from Dalhousie University. As one of the Executive Sponsors of BMO for Women, she is a passionate champion of Mentoring Women in Business Banking as well as promoting BMO as the bank of choice for female entrepreneurs.
Connect with Sheri Griffiths - Twitter / LinkedIn 
About The Impact Farming Show
Welcome to Impact Farming, Farm Marketer's video and audio show dedicated to helping Canadian farmers excel in the business of farming. Our goal with this show is to introduce our audience to the people and ideas that are going to make an IMPACT on their farming operation. 
Show Host - Tracy Brunet
CEO of Farm Marketer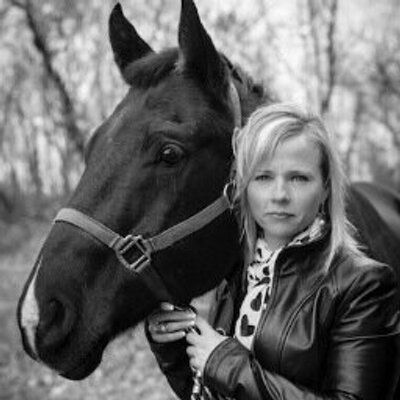 Tracy and her husband are cattle ranchers in South East, Manitoba. As host of the show, primary producer and agvocate, Tracy is passionate about helping farmers succeed in the business of farming. 
In each episode, Tracy chats with today's most successful farm advisors and industry leaders to bring our audience the best and most important ideas. 
Connect with Tracy Brunet - Twitter / Facebook / Instagram / Linked in