Back to News
Impact Farming Show - Kelly Daynard - Communicating with Consumers
Wednesday, October 24, 2018
Reference: Farm Marketer
On this episode of Impact Farming, we sit down with Kelly Daynard to discuss "Communicating with Consumers." She shares that the goal of Farm & Food Care Ontario is to introduce consumers to their food and the farmers that produce it.
If only 2% of the population is involved in farming and 98% are not, there is no wonder why there is such a large disconnect with consumers. Farm & Food Care Ontario is working to bridge this gap.
Learn about Kelly's top 3 favorite initiatives created by Farm & Food Care Ontario.
The Real Dirt on Farming - Is a magazine that was launched in 2006 and it has sold over 4 million copies with 4 different editions. 

Breakfast on the Farm – They have hosted 10 breakfast events since 2014. The event includes a farm tour and breakfast on the farm.

Virtual farm tours – Allows consumers the opportunity to virtually visit 25 Canadian farms without getting their boots dirty.
We dive in and discuss public trust. Farmers will be very happy to learn that studies show that they have a high credibility rating with consumers. Consumers trust farmers. It's our modern technology that they do not understand. Tune in to hear what Kelly says are the most misunderstood and asked about topics. She shares that if we learn how to better explain our technology, it will improve the consumer's outlook on the farming industry.
Through their initiatives and events, Kelly has experienced changed outlooks first hand. She shares some amazing stories, like how she helped to change an "anti-agriculture" follower to a proud and understanding consumer.
She shares some Farm & Food Care Ontario resources that are available to farmers and organizations on their website. These resources give farmers and agvocates the information to better help them answer consumer's questions and learn how to explain their story. 
Tune in and learn some great tips on communicating with consumers.
This episode is also available on podcast - iTunes / Spotify / Stitcher / Soundcloud / IHeartRadio
Listen Here:
 * Disclaimer - As always, this information is not intended to provide business or medical advice. To ensure that your own circumstances have been properly considered and that action is taken based on the latest information available, you should obtain professional advice from qualified business or medical professionals before acting on any of the information in this post.
Kelly Daynard
Executive Director of Farm & Food Care Ontario

Kelly is the Executive Director of Farm & Food Care Ontario. She has been with Farm & Food Care Ontario since 2004.
Farm & Food Care Ontario (also known as Farm & Food Care) is a whole-sector coalition made up of representatives from all farming types and associated businesses, and positions itself as the helpful expert on Ontario agriculture. The common goal is to build public trust in food and farming in Ontario and across Canada.
Kelly was raised on a cash crop farm near Guelph, Ontario.  She is a graduate of both Wilfrid Laurier University in Waterloo, Ontario and the Advanced Agricultural Leadership Program.
Connect with Kelly Daynard -  Twitter / Facebook / LinkedIn / www.farmfoodcareon.org 
About The Impact Farming Show
Welcome to Impact Farming, Farm Marketer's video and audio show dedicated to helping Canadian farmers excel in the business of farming. Our goal with this show is to introduce our audience to the people and ideas that are going to make an IMPACT on their farming operation. 
Show Host - Tracy Brunet
CEO of Farm Marketer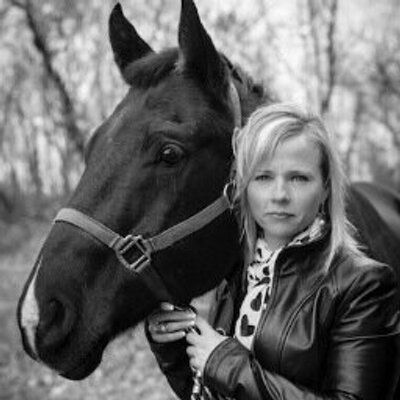 Tracy and her husband are cattle ranchers in South East, Manitoba. As host of the show, primary producer and agvocate, Tracy is passionate about helping farmers succeed in the business of farming. 
In each episode, Tracy chats with today's most successful farm advisors and industry leaders to bring our audience the best and most important ideas. 
Connect with Tracy Brunet - Twitter / Facebook / Instagram / Linked in