Back to News
Impact Farming Show - Kellie Garrett - Coaching for Farmers
Wednesday, April 17, 2019
Reference: Farm Marketer
On this episode of Impact Farming, we sit down with Kellie Garrett, to discuss coaching for farmers.
Coaching has grown dramatically in the last few decades. You may benefit from working with a coach if you are looking to improve your leadership skills, or looking to improve your operation.
Producers and agribusinesses can hire a coach for multiple reasons. The most common scenario would be for farmers who have just expanded their staff and they want to know how they can delegate appropriately, or how they can effectively manage production.
If you are thinking about hiring a coach, or you are curious about learning if a coach could be a right fit for you or your business, tune in to this episode for all the details.
This episode is also available on podcast iTunes / Spotify / Stitcher / Soundcloud / IHeartRadio
Listen Here:
 * Disclaimer - As always, this information is not intended to provide business or medical advice. To ensure that your circumstances have been properly considered and that action is taken based on the latest information available, you should obtain professional advice from a qualified business or medical professionals before acting on any of the information in this post.
Kellie Garrett
PCC. ICD. D
Executive Coach, Speaker, & Consultant

Kellie Garrett is a recovering executive who is a speaker, executive coach, life coach, board director and consultant on leadership, culture, team dynamics and conflict, as well as business strategy. Kellie is also a Certified Dare to Lead Facilitator and Daring Way Facilitator, qualified to teach the life-changing work of Brené Brown. She's also won a slew of awards, including Canada's 100 Most Powerful Women and Top 25 Influential Women.
Connect with Kellie Garrett: Facebook / Twitter / Pinterest / Linked In / YouTube / www.kelliegarrett.ca
About The Impact Farming Show
Welcome to Impact Farming, Farm Marketer's video and audio show dedicated to helping Canadian farmers excel in the business of farming. Our goal with this show is to introduce our audience to the people and ideas that are going to make an IMPACT on their farming operation. 
Show Host - Tracy Brunet
CEO of Farm Marketer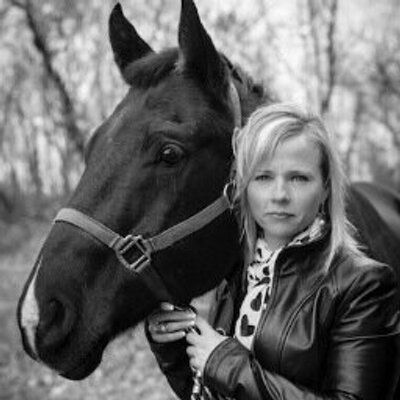 Tracy and her husband are cattle ranchers in South East, Manitoba. As host of the show, primary producer and agvocate, Tracy is passionate about helping farmers succeed in the business of farming. 
In each episode, Tracy chats with today's most successful farm advisors and industry leaders to bring our audience the best and most important ideas. 
Connect with Tracy Brunet - Twitter / Facebook / Instagram / Linked in