Back to News
Impact Farming Show - Julie Gunlock - Modern Agriculture in the culture of alarmism
Wednesday, November 28, 2018
Reference: Farm Marketer
On this episode of Impact Farming, we sit down with Julie Gunlock to discuss modern agriculture in the culture of alarmism.
The culture of alarmism is an unending and relentless drumbeat that everything sold in the grocery store, every piece of food out there is going to kill you or harm your family and a lot of it is tied to a lack of understanding of the modern food system. We are seeing more and more fear-based messaging and questionable marketing going on.
Do you feel like your efforts to educate the consumer are falling short? As farmers, we try to produce safe food and we want our end users to know this.
Learn who is influencing this alarmism culture?
Social media and Activists – they say scary things and the media wants to report on it. Scary sells headlines.
Julie's advice to all farmers is - Don't give up, get social and engage with people about farming.  
This episode is also available on podcast iTunes / Spotify / Stitcher / Soundcloud / IHeartRadio
Listen Here:
 * Disclaimer - As always, this information is not intended to provide business or medical advice. To ensure that your own circumstances have been properly considered and that action is taken based on the latest information available, you should obtain professional advice from qualified business or medical professionals before acting on any of the information in this post.
Julie Gunlock
Director, 
Independent Women's Forum

Julie Gunlock is director of Independent Women's Forum's center for progress and innovation. She is the author of the book From Cupcakes to Chemicals: How the Culture of Alarmism Makes Us Afraid of Everything and How to Fight Back.
Before joining IWF, Gunlock served as a Professional Staff Member on the Senate Homeland Security and Governmental Affairs Committee and on the House Homeland Security Committee, and on the staffs of Ohio Senators Mike DeWine, George Voinovich, and Tom Coburn. Gunlock has written about food and culture for the New York Post, the Washington Post, New York Daily News, the Los Angeles Times, USA Today, Forbes, U.S. News & World Report, The Washington Times, National Review Magazine, National Interest Magazine, the Tampa Tribune, and Townhall.com and is a regular contributor to National Review Online, BlogHer and Huffington Post. She has offered political commentary on Fox News, TheBlaze TV, and other networks and is a regular guest on local, regional and national radio programs.
She lives in Virginia with her husband and three young, active, and perpetually hungry boys.
Connect with Adrienne Ivey -  Twitter / www.iwf.org 
About The Impact Farming Show
Welcome to Impact Farming, Farm Marketer's video and audio show dedicated to helping Canadian farmers excel in the business of farming. Our goal with this show is to introduce our audience to the people and ideas that are going to make an IMPACT on their farming operation. 
Show Host - Tracy Brunet
CEO of Farm Marketer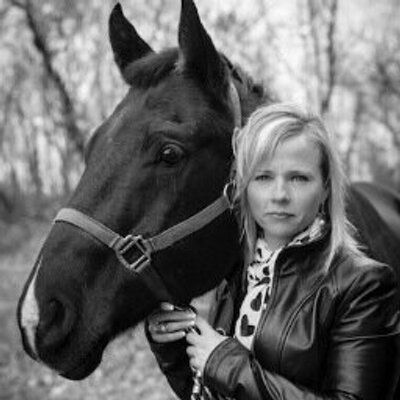 Tracy and her husband are cattle ranchers in South East, Manitoba. As host of the show, primary producer and agvocate, Tracy is passionate about helping farmers succeed in the business of farming. 
In each episode, Tracy chats with today's most successful farm advisors and industry leaders to bring our audience the best and most important ideas. 
Connect with Tracy Brunet - Twitter / Facebook / Instagram / Linked in