Back to News
Impact Farming Show - Guest JP Gervais
Wednesday, October 17, 2018
Reference: Farm Marketer
On this episode of Impact Farming, we sit down with JP Gervais from FCC to discuss interest rates and financial risk management strategies.
We explore the differences in fixed and variable loans and JP answers Tracy's burning question about whether or not it is cheaper to go with a variable or fixed interest rate on your loan.
In the conversation, we do a look back at where interest rates have over the years and where they are going. Will we ever see the rates from the 80's? He gives his thoughts on this. JP also shares some important predictions about the upcoming Bank of Canada interest rate announcements and whether he thinks they will be raising the interest rates next week and then again in their early 2019 announcements.
To wrap it up, JP discusses his thoughts on interest rate and other financial risk strategies and how this is really part of bigger financial conversation about your farm, your financial positioning and in some cases your risk tolerance.
Farmers, what is your interest rate strategy?
Do you farm a financial favour and don't miss this interview!
This episode is also available on podcast - iTunes / Spotify / Stitcher / Soundcloud / IHeartRadio
Listen Here:
 * Disclaimer - As always, this information is not intended to provide business or medical advice. To ensure that your own circumstances have been properly considered and that action is taken based on the latest information available, you should obtain professional advice from qualified business or medical professionals before acting on any of the information in this post.
JP Gervais
Vice President & Chief Agriculture Economist
with Farm Credit Canada

J.P. is the Vice-President and Chief Agricultural Economist at Farm Credit Canada. Prior to joining FCC in 2010, J.P. was a professor of agricultural economics at North Carolina State University and Laval University. He also held the Canada Research Chair in Agri-Industries and International Trade at Laval. J.P. is Past-President of the Canadian Agricultural Economics Society. He obtained his Ph.D. in economics from Iowa State University in 1999.
Connect with JP Gervais -  Twitter / https://www.fcc-fac.ca 
About The Impact Farming Show
Welcome to Impact Farming, Farm Marketer's video and audio show dedicated to helping Canadian farmers excel in the business of farming. Our goal with this show is to introduce our audience to the people and ideas that are going to make an IMPACT on their farming operation. 
Show Host - Tracy Brunet
CEO of Farm Marketer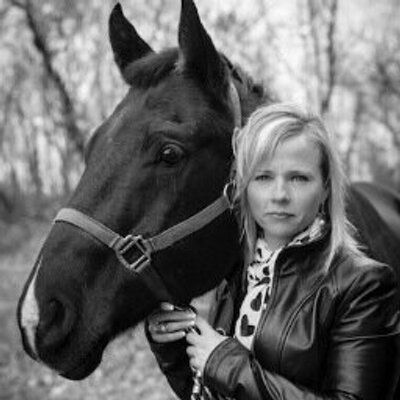 Tracy and her husband are cattle ranchers in South East, Manitoba. As host of the show, primary producer and agvocate, Tracy is passionate about helping farmers succeed in the business of farming. 
In each episode, Tracy chats with today's most successful farm advisors and industry leaders to bring our audience the best and most important ideas. 
Connect with Tracy Brunet - Twitter / Facebook / Instagram / Linked in