Back to News
Impact Farming Show - Elaine Froese - Fair and Equal
Wednesday, November 14, 2018
Reference: Farm Marketer
On this episode of Impact Farming, we sit down with Elaine Froese to discuss succession planning and the concept of Fair and Equal.
Succession planning is a transition of labor, management, and ownership. Estate planning is your will, power of attorney and your tax planning for when you pass on.
Elaine explains why she believes "Equal" shouldn't be a part of the conversation anymore. More focus needs to be spent on finding fairness. Fair is helping everyone be successful.
Elaine's definition of fair and her three big questions.
FAIR
F- Financial Transparency
A- Attitude towards money
I - Intention
R- Roles and rebels.
Ask yourself three big questions: 
What does fairness look like to you?
Is it helping everyone be successful?
Is it helping the farm be successful?
Multiple children in your farm family? If so, you will not want to miss this episode. This one concept can lift a tremendous burden from your shoulders.
This episode is also available on podcast iTunes / Spotify / Stitcher / Soundcloud / IHeartRadio
Listen Here:


 * Disclaimer - As always, this information is not intended to provide business or medical advice. To ensure that your own circumstances have been properly considered and that action is taken based on the latest information available, you should obtain professional advice from qualified business or medical professionals before acting on any of the information in this post.
Elaine Froese
Professional Speaker, Author and
Farm Family Coach

Elaine Froese is a farmer and has a background in conflict resolution and communication. She uses her knowledge to help fellow growers and ranchers face make-or-break issues head-on - so they can focus on the business of farming.
Connect with Elaine Froese -  Twitter / Facebook / LinkedIn /  www.elainefroese.com
About The Impact Farming Show
Welcome to Impact Farming, Farm Marketer's video and audio show dedicated to helping Canadian farmers excel in the business of farming. Our goal with this show is to introduce our audience to the people and ideas that are going to make an IMPACT on their farming operation. 
Show Host - Tracy Brunet
CEO of Farm Marketer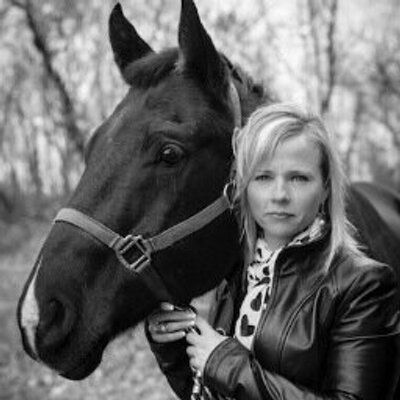 Tracy and her husband are cattle ranchers in South East, Manitoba. As host of the show, primary producer and agvocate, Tracy is passionate about helping farmers succeed in the business of farming. 
In each episode, Tracy chats with today's most successful farm advisors and industry leaders to bring our audience the best and most important ideas. 
Connect with Tracy Brunet - Twitter / Facebook / Instagram / Linked in