Back to News
Impact Farming Show - Adrienne Ivey - Ranching, Viral Video & TEDx Talks
Wednesday, November 21, 2018
Reference: Farm Marketer
On this episode of Impact Farming, we sit down with Adrienne Ivey to discuss ranching, viral videos & TEDx Talks. 
This episode spotlights the very vibrant Adrienne Ivey as she discusses how she became a cattle rancher, a viral sensation and her TEDx experience.
Adrienne is a strong agvocate, promoting positive conversations about agriculture. 
How can you be an agvocate? It's easier than you think. 
This episode is also available on podcast iTunes / Spotify / Stitcher / Soundcloud / IHeartRadio
Listen Here:

 * Disclaimer - As always, this information is not intended to provide business or medical advice. To ensure that your own circumstances have been properly considered and that action is taken based on the latest information available, you should obtain professional advice from qualified business or medical professionals before acting on any of the information in this post.
Adrienne Ivey
Saskatchewan Cattle Rancher
Blogger & Speaker

Adrienne Ivey grew up on a grain farm in NE Saskatchewan. After meeting her husband at university, where they were both studying agriculture, they moved to Central Saskatchewan to farm and ranch alongside her husband's parents.
She is now a proud rancher, wife, and mother of two amazing miniature ranchers. She blogs about where food comes from, how it is raised and produced, and her opinion on everything agriculture.
Connect with Adrienne Ivey -  Twitter / Facebook / Instagram / Pinterest /  www.viewfromtheranchporch.com
About The Impact Farming Show
Welcome to Impact Farming, Farm Marketer's video and audio show dedicated to helping Canadian farmers excel in the business of farming. Our goal with this show is to introduce our audience to the people and ideas that are going to make an IMPACT on their farming operation. 
Show Host - Tracy Brunet
CEO of Farm Marketer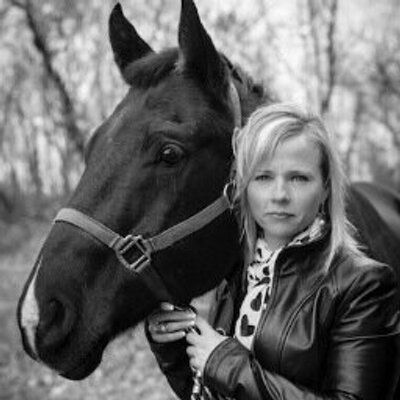 Tracy and her husband are cattle ranchers in South East, Manitoba. As host of the show, primary producer and agvocate, Tracy is passionate about helping farmers succeed in the business of farming. 
In each episode, Tracy chats with today's most successful farm advisors and industry leaders to bring our audience the best and most important ideas. 
Connect with Tracy Brunet - Twitter / Facebook / Instagram / Linked in