Back to News
Farmers Edge Announces Fairfax Privatization Offer
Friday, November 17, 2023
Reference: Farmers Edge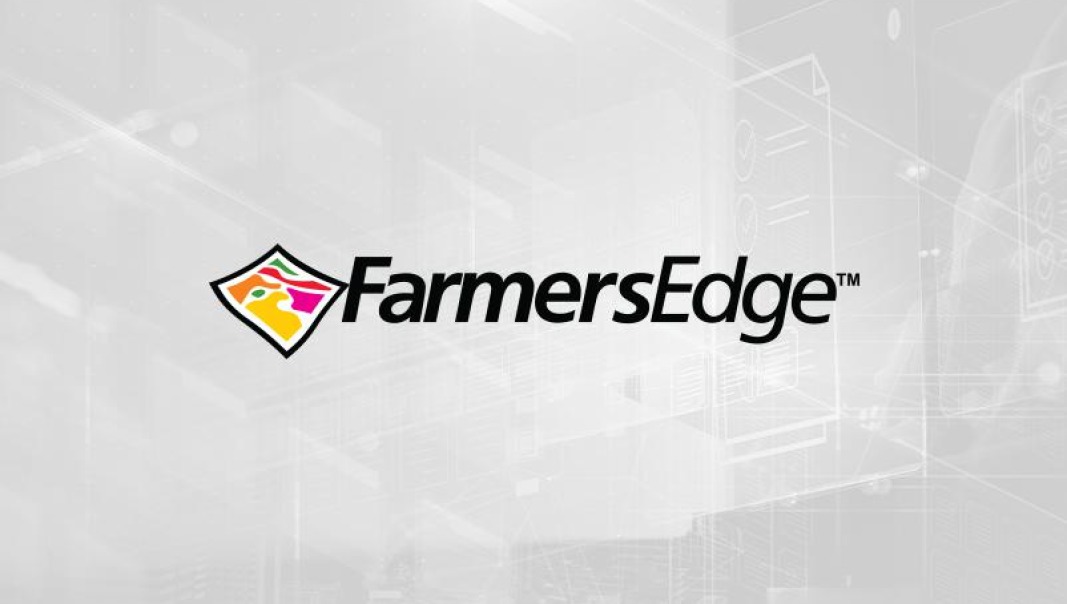 WINNIPEG, Manitoba – November 16, 2023 — Farmers Edge Inc. ("Farmers Edge" or the "Company") (TSX: FDGE) today announced that its board of directors (the "Board") has received a non-binding proposal from its majority shareholder, Fairfax Financial Holdings Limited ("Fairfax"), by which Fairfax would acquire all of the common shares of the Company it does not already own for $0.25 per share. Fairfax's proposal is subject to, among other things, negotiation and finalization of definitive documentation in respect of such proposal.
The Board has formed a special committee of independent directors (the "Independent Committee") to evaluate the proposal from Fairfax and to explore potential alternatives, including maintaining the status quo, and to make recommendations in that regard to the Board. There is no set timetable with respect to the Independent Committee's review, and the Company does not expect to make further public comment regarding these matters unless and until the Independent Committee approves a specific action or otherwise concludes its review.
Shareholders of the Company do not need to take any action at this time in respect of the proposal from Fairfax and should await further information and guidance from the Independent Committee and the Board.
Fairfax, through certain of its controlled affiliates, currently owns approximately 61.4% of the Company's shares and as a result, Fairfax is a "related party" of the Company for purposes of Multilateral Instrument 61-101 –
Protection of Minority Security Holders in Special Transactions
("MI 61-101"). As such, any offer from Fairfax will be subject to the minority approval and formal valuation requirements of 61-101. The special committee is in the process of retaining independent advisors, including for the purposes of preparing a formal valuation.
The Company's discussions with Fairfax are at a preliminary stage, and no decision has been made by the Company as to any potential transaction. There can be no assurance that any transaction will take place and no timetable has been set for completion of any transaction.
About Farmers Edge
Farmers Edge is a global leader in digital agriculture, revolutionizing the industry with a broad portfolio of proprietary technological innovations, spanning hardware, software, and services. Powered by a unique combination of connected field sensors, artificial intelligence, big data analytics, and agronomic expertise, the Company's digital platform turns data into actions and intelligent insights, delivering value to all stakeholders of the agricultural ecosystem. Farmers Edge disruptive technologies accelerate digital adoption on the farm and beyond, protecting our global resources and ensuring sustainable food production for a rapidly growing population. For more information on Farmers Edge, please visit
www.farmersedge.ca
. Additional information relating to the Company, including all public filings, is available on SEDAR+ (
www.sedarplus.ca
).
Forward-Looking Information
Certain statements in this press release constitute forward-looking information within the meaning of applicable securities legislation, and reflect the Company's current expectations regarding future events. Forward-looking information is based on a number of key expectations and assumptions made by Farmers Edge. Forward-looking information is subject to a number of risks and uncertainties, many of which are beyond the Company's control, that could cause actual results and events to differ materially from those that are disclosed in or implied by such forward-looking information. Those risks and uncertainties include, but are not limited to, the factors discussed under "Forward-Looking Information" and "Risk Factors" in the Company's most recent Annual Information Form, and under the "Risk and Uncertainties" section in the Company's management discussion and analysis filed November 8, 2023, each of which are available on the Company's website (
www.farmersedge.ca/investor-relations/
) and on SEDAR+ (
www.sedarplus.ca
). The Company does not undertake any obligation to update such forward-looking information, whether as a result of new information, future events or otherwise, except as expressly required by applicable law.
Farmers Edge Investor Relations:
InvestorRelations@FarmersEdge.ca
Farmers Edge Media Relations:
Media@FarmersEdge.ca