Back to News
Expert's Corner 15: "From Bin to Bank: Harvest & Market Insights from the Expert's." w/Neil Townsend
Tuesday, September 20, 2022
Reference: Expert's Corner
STREAM PODCAST LIVE
All our episodes are available on the following popular audio and video destinations:
Podcast: iTunes / Spotify / Stitcher / Soundcloud  / IHeartRadio
Expert's Corner 15: "From Bin to Bank: Harvest & Market Insights from the Expert's." w/Neil Townsend
In this week's segment, Tracy speaks to Neil Townsend, Chief Market Analyst with FarmLink Marketing Solutions and GrainFox.
It's been quite the year so far so we are excited to have Neil on the show for this timely episode talking about all things grain marketing 2022.
In this segment, Tracy and Neil chat about:
2022 in a nutshell. It's been quite a year so far, and there continue to be more and more factors affecting the grain markets, prices, and producers' grain marketing decisions.
What's new and exciting at FarmLink & GrainFox and how they are growing are working hard to provide more value to producers.
Neil announces that they will be once again hosting their annual harvest event, From Bin to Bank: Harvest & Market Insights from the Expert's.
He encourages producers to attend as everyone can benefit tremendously from hearing the experts weigh in on all the factors at play. He shares a bit more about the panel format, the guest speakers, and the takeaways he is confident the producers will receive.
To wrap up, Tracy asks Neil to share a summary of what is happening in the markets right now.
Are you a grain producer? If so, you will need to want to miss this event. You can find the information and links below.



...............................
* Disclaimer - As always, this information is not intended to provide business or medical advice. To ensure that your own circumstances have been properly considered and that action is taken based on the latest information available, you should obtain professional advice from qualified business or medical professionals before acting on any of the information in this post.
...............................

EVENT DETAILS:



From Bin to Bank: Harvest & Market Insights from the Expert's

DATE: Thursday October 13, 2022
TIME: 10:00 am





...............................
Thank You To Our Segment Expert



Maximize your financial yield with smart grain marketing.

FarmLink is revolutionizing grain marketing using advanced and timely technology powered by people. We've created a new grain marketing platform called GrainFox.

It's time to unsubscribe from the "traditional" way of marketing grain.

GrainFox by FarmLink helps you market your grain like a pro.

Learn More

...............................
Show Guest
Neil Townsend
Chief Market Analyst | FarmLink Solutions




FarmLink Grain Marketing Advisors aren't just an asset to producers in terms of financial success. Through education, analysis and understanding, we give farmers the foundation for a lasting legacy. Start growing and selling your grain with more confidence. Plan with us today, and tomorrow can be the start of success for generations to come.
Connect with Neil Townsend - Twitter / LinkedIn / Website 

FarmLink - LinkedIn / Twitter / Facebook / Instagram / Website 
............................... 
Expert's Corner
Welcome to Expert's Corner.  Join Tracy Brunet as she speaks to industry experts to provide our audience with powerful and actionable advice from the leading minds in Canadian agriculture.


Segment Host - Tracy Brunet
CEO of Farm Marketer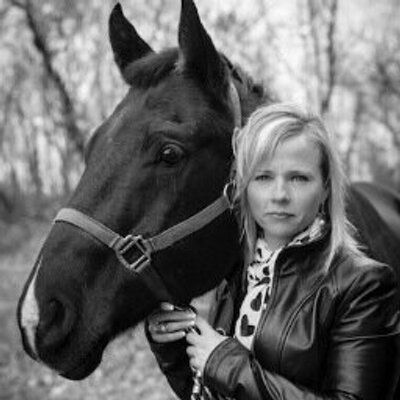 Tracy and her husband are cattle ranchers in South East, Manitoba. As host of the segment, primary producer and agvocate, Tracy is passionate about helping farmers succeed in the business of farming. 
Connect with Tracy Brunet - Twitter / Facebook / Instagram / Linked in
.....................