Back to News
Don't miss Ritchie Bros.' Western Canada Real Estate Event on Dec 13
Friday, November 18, 2022
Reference: Sponsored Article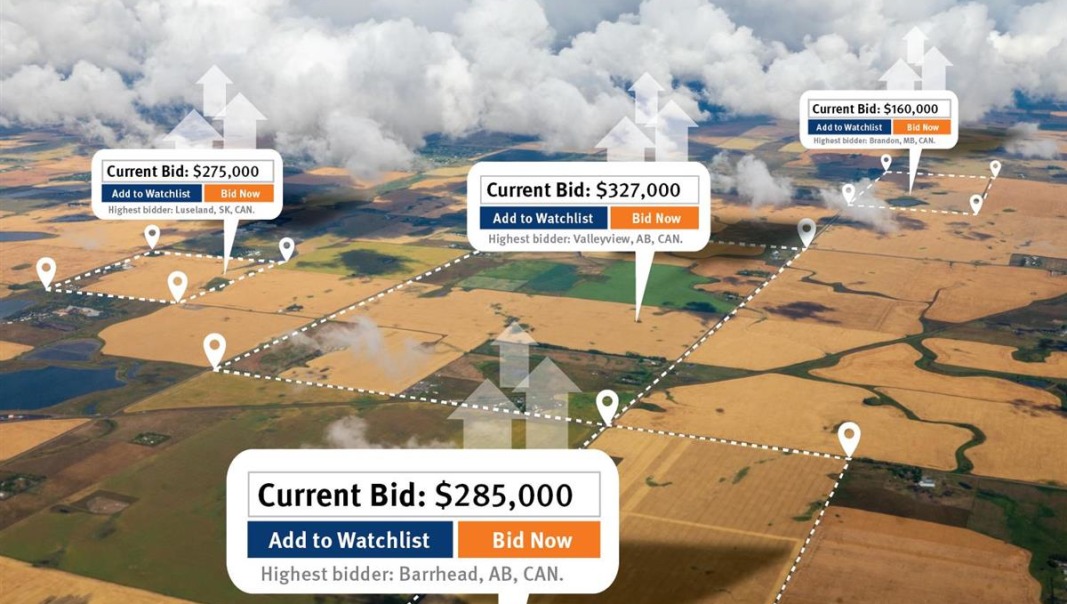 Don't miss Ritchie Bros.' Western Canada Real Estate Event on Dec 13
More and more real estate buyers and sellers are finding success at Ritchie Bros.' real estate auctions. Over its 60+ years in business, the company has sold hundreds of thousands of acres of property across Canada, including farmland, commercial & industrial property, and recreational & residential properties. Real estate is sold in unreserved online public auctions with no minimum bids or reserve prices, as well as via Ritchie Bros.' 24/7 online marketplace, Marketplace-E.
And if you're looking to buy farmland, don't miss the Western Canada Real Estate Event on Dec 13. This online event features hundreds of acres of farmland, plus dozens of grain bins and more.
If you're looking to sell real estate, Ritchie Bros. Real Estate Services Ltd. division is ready to help. You can count on their personalized service, expertise, and decades of experience - along with unparalleled marketing and ability to reach buyers across the country and around the world - to maximize your returns.
This past year alone they've helped customers achieve some big successes at banner events including 6100± Acres of farmland sold for Marlow Farms Ltd. in The Pas, MB in March; and 9681± title acres sold for Hanson Farms in Torquay, SK in January. They'll also be helping Echo Sand Ranching Ltd. sell 12,500 title acres of farmland near Stockholm, SK at an upcoming auction on November 22.
To learn more about buying or selling real estate at Ritchie Bros., visit: rbauction.com/real-estate