About Me
Born & raised on a farm near Osage, SK
Post-secondary certificate in Office Education. And Worked at a law firm and mental health, gained organizational and detail-oriented skills.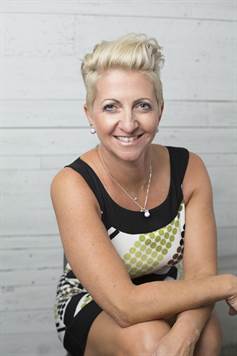 Seven years experience in multi-level marketing where she received many awards, sales experience and sales training.
2001 – 2012 owned and operated Roettger Poultry & Meats which was a custom butcher shop located on their farm. 
2003 – 2012 moonlighted as a dance instructor, certified Personal Trainer Specialist, and Certified Yoga Instructor in which she had, at times, over 200 students. 
2012 lost her husband and father of her 2 chliden to cancer.
2013 moved to Kipling, SK, and  became a licensed Realtor in Residential, Commercial, and Farm real estate.
2014 – 2017 coached, on a volunteer basis, a jump rope team for girls ages 8 – 11, to help improve health and confidence in young girls.
Currently have a Facebook page called Strongfidence where she offers advice/motivation about fitness/life, etc.
February 28, 2017, launched Eve Realty Inc., with her daughter, Jade Moore, and became a licensed Broker. 
She is also a proud mother of 2, stepmother, and Oma! 
I now live in Kipling, SK, and am happily married to an Agronomist!